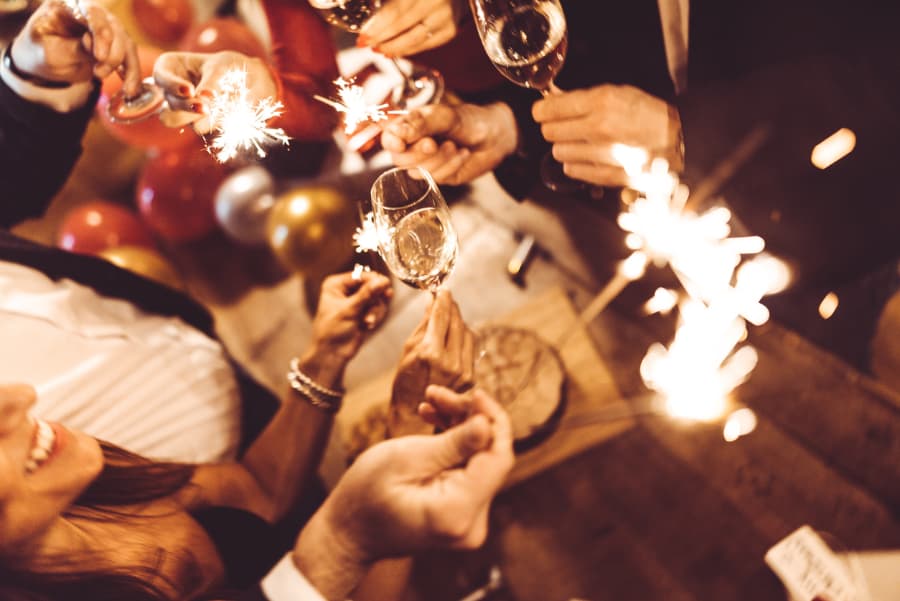 There are events in our lives that call for the delightful cheer of bubbles. It doesn't matter if you're serving 100 people or your own family; sparkling wine brings joy and togetherness with some tiny bubbles and a lot of great taste. It can be tough to pick the perfect sparkling wine but fortunately, Columbia Distributing is here to break down the basics so that you can choose the best bubbly for your next gathering.
What Is Sparkling Wine?
Sparkling wine is a special drink with a long and storied history. Historians believe that the first sparkling wine appeared in the 16th century in the southern region of France. Most sparkling wines are made from white wine with a few exceptions. The secret to its bubbles lies in a two-step fermentation process. The first fermentation creates the alcohol and the second fermentation produces the bubbles that provide the mesmerizing sparkle in your glass. And while all champagnes are sparkling wine, not all sparkling wines are champagnes. The term can only be used to describe wines made using a special process in the Champagne region of France. Still, sparkling wine goes far beyond the Champagne region, and there are many types of sparkling wine to please all sorts of discerning palates.
The Varieties of Sparkling Wine
When you're planning your next sparkling wine occasion, it's good to consider your guests' tastes. Many people who shy away from sweet drinks lean toward a dry and zingy sparkling wine. These tastes come in the form of brut, extra-dry brut, cava, and Champagne. This type of sparkling wine pairs well with soft cheese, shellfish, Asian cuisines, and truffles. Some folks prefer a light and fruity taste profile. This can be found in most brut, sparkling Rosé, and many American-made sparkling wines. Pair these selections with cured meats, chocolate, and mushroom-based dishes to bring out their savory flavors. For those guests in your party that like sweet and perfumed tastes, choose a dry Prosecco. These bubbles go well with smoked ham, salty snacks, fried foods, and creamy dishes. Sparkling wine has a wide breadth of flavors drawn from several varieties of grapes that make each bottle unique.
The Best Time to Drink Sparkling Wine
There seems to be a pervasive myth that sparkling wine is only meant for very fancy occasions, like weddings and anniversary parties, but that is simply not true. Sparkling wine has become a beloved fixture of 21st-century parties and daily life alike. People drink sparkling wine to celebrate book launches, art exhibits, the birth of a new baby, or just the end of a long workday. Sparkling wine is at its most effervescent in the early evening hours when the party begins to filter in and the music is at a perfect pitch. There is something undeniably magical about raising a glass filled with sparkling bubbles in a toast to friendship and love. Sparkling wine has something for everyone and you shouldn't hesitate to introduce it into your home bar or bring it to your everyday wine list.
Sparkling Wine for Every Occasion
Whatever you feel your gathering needs, Columbia Distributing is here to help make your night a memorable occasion. We offer a diverse assortment of spirits, wine, and beer and nonalcoholic beverages to customers across Oregon, Washington, and California, so you can always find something to fit a wide range of tastes and needs. For more information, contact Columbia Distributing today.