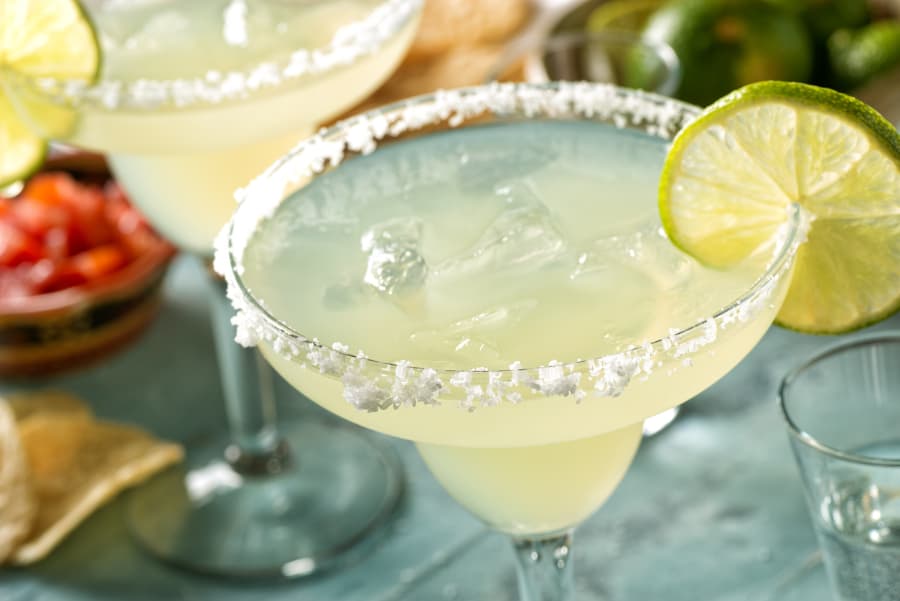 The type of cocktail you choose can help set your mood. A warm drink on a cold day in Washington or Oregon, for example, can boost your spirits and have you feeling warm and cozy no matter the weather outside. On the flip side, you can try citrus-inspired cocktails when you want a refreshing flavor that uplifts your mood and leaves you feeling energized. Columbia Distributing has some delicious citrus-inspired alcoholic beverages to explore.
Blood Orange Margaritas
The first option to try on our list of citrus-inspired cocktails is the blood orange margarita. Margaritas are a popular drink for a reason. They offer a tangy solution that sparks your tastebuds. They also come in a wide variety, with multiple flavor versions and several ways to enjoy them. Experience one frozen, on the rocks, or straight up, depending on what you're in the mood for that day. The blood orange margarita requires:
2 oz. tequila
juice of 1 large blood orange
juice of 1 lime
1 tsp. light agave nectar
People often enjoy adding salt to the rim to help release the aroma of tequila. Add some brown sugar to the rim of your margarita glass as well and you'll have a sweeter concoction on your hands. To make the drink:
Put the salt (and brown sugar if you desire) on a plate and carefully twist the rim of your glass at an angle to apply it.
Add ice to your glass if you desire.
Use a cocktail shaker to mix ice, tequila, blood orange juice, lime juice, and light agave nectar.
Shake and then strain into your glass.
Painkiller
The Painkiller cocktail is a refreshingly sweet concoction that exists to take all your troubles away. With flavors of coconut, pineapple, as well as orange swirled together with rum, this is a very summery mix. To make it, you'll need:
2 oz. rum
2 oz. unsweetened pineapple juice
1 oz. coconut cream
1 oz. orange juice
Creating this drink is also quite simple:
Combine all ingredients, with ice if preferred.
Strain into a highball glass.
If you wish, you can add grated nutmeg as a garnish. The rum brand is up to you, though many recipes opt for Pusser's Rum, which is who created the drink, to begin with.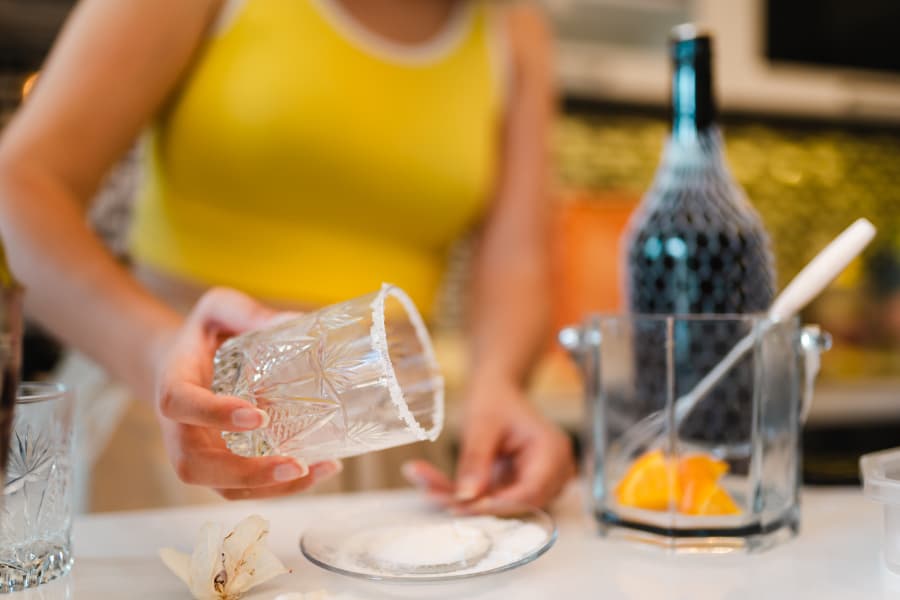 Gin Fizz
The Gin Fizz is a classic, sour cocktail that has been around for ages. An egg white and soda water combine to create a foamy topping. The ingredients you need are:
2 oz. gin
3/4 oz. lemon juice
1/2 oz. simple syrup
Soda water
1 egg white
This is a bit more involved than other cocktails on the list, but still only requires a handful of steps:
Use a cocktail shaker to combine the gin, lemon juice, simple syrup, and egg white.
Add ice to the shaker and mix well for 30 seconds to ensure it's cold.
Strain the mixture into a glass and immediately top with the soda water.
The foam should begin to form on the top. You can also add a lemon wedge to the glass for garnish. This drink is best served cold, and immediately upon making.
Tequila Sunrise
A Tequila Sunrise is aptly named. Think of a gorgeous summer sun rising in the morning, and that's the feeling you'll evoke when you drink this cocktail. To make a basic version, you need only three ingredients. For the garnished and extra orange-infused choice, you'll need five:
1 1/2 oz. tequila
1/2 cup orange juice
1/2 oz. grenadine
Extra:
4 thin orange slices
1 maraschino cherry
This drink is easy to make. You just need to:
Add three orange slices to the glass if you desire.
Pour in the tequila, then the orange juice.
Top with grenadine.
Add the extra orange slice and cherry for garnish if you wish.
Screwdriver
Few citrus-inspired cocktails (or any cocktails in general) are as simple as the Screwdriver. You truly only need two ingredients for this delicious drink that hits hard:
Mix to your heart's content in your glass and you have a citrusy, tangy drink that can refresh and uplift your spirits.
Daiquiri
A daiquiri is a classic concoction with a Caribbean feel. Rum and citrus juice are the main stars, with simple syrup coming in the clutch to add a touch of needed sweetness. For a basic option, use:
2 oz. rum
1/2 oz. simple syrup
1 oz. lime juice
It also only requires two steps to make the classic drink:
Use a cocktail shaker filled with ice to combine the ingredients.
Strain the mixture into a cocktail glass.
Frozen daiquiris have become quite popular when you're looking for a citrus beverage that truly stays cold and wakes up your senses on a warm day. You can also try it with other citrus juices, such as lemon or orange, for a unique flavor. Some even prefer to opt out of the citrus selection and choose a sweeter strawberry daiquiri instead.
Find More Cocktail Inspiration From Columbia Distributing
Give citrus-inspired cocktails a try when you want a refreshing drink that leaves you feeling invigorated. Connect with us at Columbia Distributing, serving Washington and Oregon, when you're looking for more cocktail inspiration to get you in the mood you're after. We offer unique twists on all your favorites, plus new creations you won't want to miss.