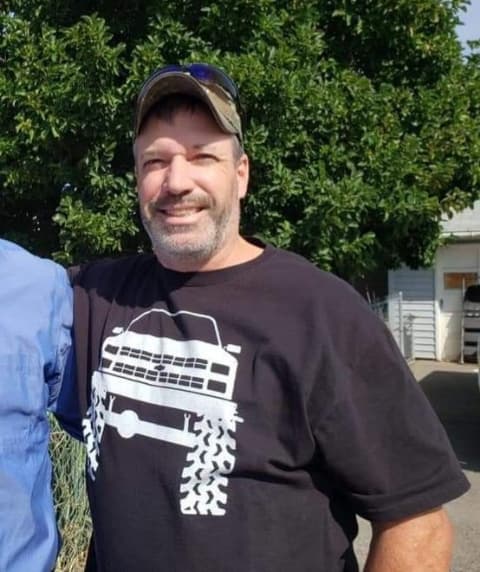 James Nelson is a truck driver for Columbia Distributing, working out of the company branch in Pendleton, Oregon. Columbia Distributing provides alcoholic and non-alcoholic beverages to retailers, restaurants, and other establishments in the Pacific Northwest. The company prides itself on not only its top-tier beverage selection but also its commitment as an engaged community partner.
For Nelson, his role at Columbia Distributing gives him the chance to do what he loves most. "Who doesn't love the beer guy?" he jokes. "I've always enjoyed being around people. And I enjoy doing what I do – I love driving trucks. I've always wanted to be a truck driver, ever since I was a little tiny kid."
Before Columbia Distributing, Nelson built trailers for 20 years. He also previously worked for another distribution company, giving him a leg up in the industry when the time came to apply for his current job.
Working as a Beverage Delivery Driver
Nelson's day begins well before his start time. "We usually get informed on what our loads are going to look like the night before so we can prepare for the next day," he says. When he arrives for work, products from different brands are wrapped on pallets, and he takes the time to load his truck according to the stops on his schedule.
As he moves through his route, Nelson easily pivots on the fly as needed. "For certain stops, there may be someone waiting to dock up after a truck that's already there getting ready to leave. So, I have to try to figure out the best thing to do," Nelson explains. "It might mean jumping to my next stop and coming back around or shuffling that one toward the end of the day."
Nelson is also responsible for merchandising after checking into each stop, which includes unloading products and putting everything away. Additionally, he handles empties during bar routes, which involves taking bottles in cases, kegs, and big bags full of cans from customers and crediting those accounts.
Carving Out a Rewarding Career Path
One of the primary things Nelson enjoys about the careers at Columbia Distributing is the endless opportunities for advancement. The company supports its employees, helping them reach their potential and find the right fit within the organization today and in the future.
"Anytime there's an opening and you're interested in it, all you have to do is speak to someone about it," he says. "They'll put you through the hoops of what you need to do to get to that level of the job."
He also notes that Columbia Distributing offers an excellent benefits package, with things like vacation time, sick time, and other appealing bonuses. Nelson is glad that his retired friend and coworker recommended him for the job.
"For me, I'm happy where I am – just being a beer truck driver that everybody loves. Everyone waves and all the kids on the road say 'honk the horn!'" says Nelson.
Just Ask – Help Is Always Available
In terms of on-the-job training, Nelson initially worked with a seasoned member of the team to learn the ropes, but his previous experience served him well. He came to Columbia Distributing with his commercial driver's license (CDL) and comprehensive job knowledge. While Nelson hasn't had the opportunity to train an upcoming generation of drivers yet, he's always willing to lend a helping hand. "Anytime they come to me with questions, I try my best to answer them and help the drivers out in any way," he says.
And his boss is a great guy, Nelson says. When he has any questions, problems arise, or he needs any help at all, it's reassuring that his superior is just a quick phone call away.
Advice for Prospective Employees at Columbia Distributing
"I was always taught that if you want something, work for it," says Nelson. He wants prospective employees to know that they can advance at their own pace if that's what they're interested in doing. Employees are free to remain in a role that feels personally and professionally rewarding, but they can also move up later if that's what they want to do. "Overall, it's an awesome job that you can go as far as you want to in."
For information on how to apply for an available position, contact Columbia Distributing today.