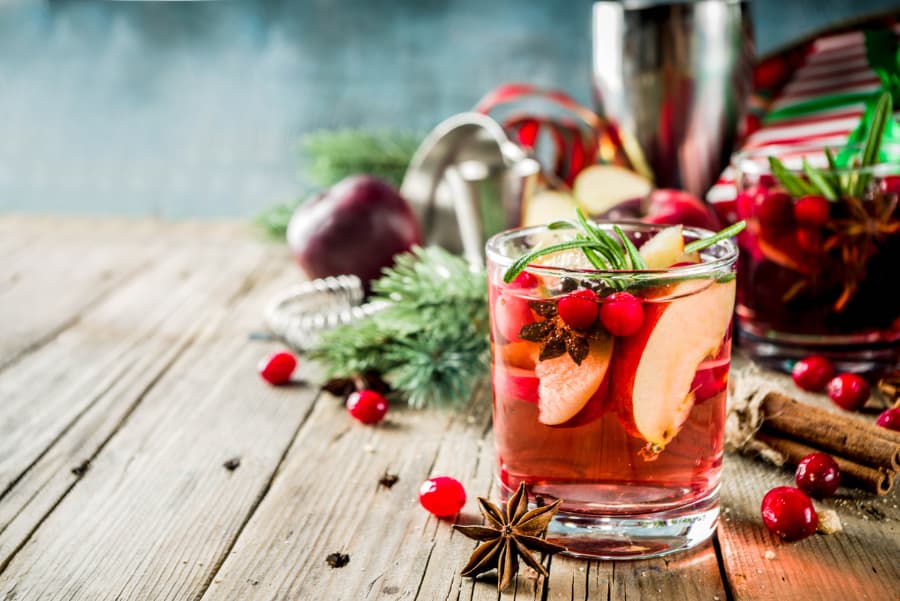 Turkey, mashed potatoes, stuffing, and pumpkin pie – we all love a traditional Thanksgiving Day feast. But let's face it: Thanksgiving wouldn't be quite as memorable without a special holiday beverage. High in antioxidants and considered by many as superfoods, cranberries and cranberry juice are healthy additions to any cocktail. Here, Columbia Distributing reviews some of the most delicious cranberry cocktails for you to enjoy this Thanksgiving.
Cranberry Orange Mimosa
If you like to get the Thanksgiving Day festivities started before noon, this could be the drink for you. Mimosas are known for being light, refreshing, and containing high levels of vitamin C in the form of orange juice. It's that high vitamin C that makes mimosas an acceptable choice for mid-morning consumption.
The traditional mimosa is made from just two ingredients: orange juice and champagne. For the Thanksgiving version, only three ingredients are needed: orange juice, cranberry juice, and champagne (or prosecco). Combining the ingredients at two parts orange juice, two parts cranberry juice, and one part champagne or prosecco is a good place to start.
Cranberry Apple Old Fashioned
The cranberry apple old fashioned should be on your Thanksgiving Day beverage menu if there are any fans of whiskey in your family. This holiday version of the timeless cocktail includes whiskey, cranberry juice, sugar, and apple aromatic bitters, and it's the perfect cocktail to enjoy around the fire after Thanksgiving dinner. To prepare the cranberry apple old fashioned, follow these steps:
Combine cranberry juice, one sugar cube, and apple aromatic bitters in a whiskey glass.
Add several ice cubes.
Pour whiskey over the ice.
Add cranberries to garnish and enjoy!
Cranberry Sparkler
This Thanksgiving Day version of the popular vodka and club soda cocktail is both festive and easy to make. The cranberry sparkler is made using one part vodka, one part club soda, and one part cranberry juice. To prepare the cocktail, grab a glass and fill it with ice. Next, add the vodka, top with club soda, and splash some cranberry juice on top. Garnish with cranberries and a pinch of cinnamon for an extra holiday effect.
Thanksgiving Mule
The Thanksgiving mule is a fresh take on the famous Moscow Mule, which usually contains ginger beer, vodka, and lime juice. The Thanksgiving mule instead uses sparkling apple juice, cranberry juice, ginger beer, and vodka. This makes for a bubbly and festive cocktail that contains all the flavors of fall. The best part about the Thanksgiving mule is that it can be prepared ahead of time in pitchers for large parties.
Are You Ready to Make Thanksgiving Memorable?
While the Thanksgiving Day feast gets all the attention, we can all see why a special holiday-themed cocktail takes the pie. Why not make your Thanksgiving Day special this year by starting a new tradition with one of the above recipes? As the Northwest's premier beverage distributor, Columbia Distributing has everything you need to make your Thanksgiving Day cocktails memorable. If you are interested in purchasing quality products at competitive prices, please contact us today and view our extensive online inventory.