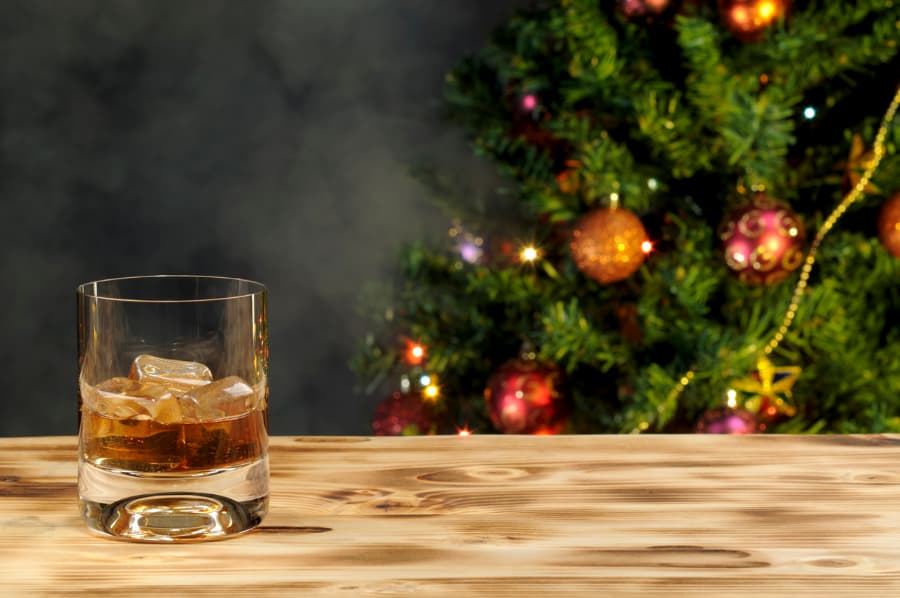 Time-honored traditions are one of the best parts of the holiday season. Whether singing carols, warming up by the fire, or enjoying time with family, all of these activities can be enhanced with brandy. For centuries, brandy traditions have been an essential part of the winter holidays. Here, you'll find a few different ways to bring brandy to your table this holiday season from Columbia Distributing.
A Brief History of Brandy and the Holidays
Brandy is a spirit distilled from wine or another fermented fruit juice. This fruit-forward profile makes it a great partner for spices such as cinnamon, nutmeg, and clove, which may explain the spirit's popularity as a yuletide staple. For centuries, brandy has been used as a component of warm holiday cocktails, which have, in turn, become tradition. Wassail, for example, is a warm holiday punch that dates back to Old England and was commonly handed out to carolers. Classic recipes have evolved to feature a soothing mixture of cider, spices, and of course, brandy.
Try Brandy in a Cocktail This Holiday Season
You don't have to be a historian to enjoy the subtle sweetness of this old-fashioned spirit. Here are a few recipes, both classic and modern, to help you serve up some brandy traditions:
Apple Brandy Hot Toddy
Few drinks will warm you up quicker than a hot toddy. All you need for this easy-to-assemble cocktail is hot water, honey, lemon, cloves, and Copper & Kings Floodwall American Craft Apple Brandy. While your kettle is boiling, combine the following in a mug:
1 oz. brandy
1 tbsp. honey
2 tsp. fresh lemon juice
Simply top this mixture with ¼ cup of boiling-hot water, drop in a slice of lemon studded with cloves, and enjoy!
Pear Brandywine Wassail
This wassail recipe uses a traditional base combined with Finnriver Pear Brandywine to make a large batch fit for a crowd. To make this drink, combine the following and bring to a simmer for 20 minutes in a medium pot over medium heat:
8 cups apple cider
2 cups orange juice
½ cup lemon juice
¼ tsp. ground ginger
¼ tsp. ground nutmeg
12 whole cloves
4 cinnamon sticks
Next, ladle the wassail into mugs spiked with Finnriver Pear Brandywine and garnish with additional spices and apple or orange slices before serving.
Brandy Alexander
The Brandy Alexander is a creamy, delicious, after-dinner classic that's also easy to make. Simply combine the following ingredients in a shaker with ice and shake until well-chilled:
1 oz. dark crème de cacao
1 oz. cream
Next, strain the chilled drink into a martini glass or coupe and garnish with grated nutmeg.
Start Your Brandy Traditions with Columbia Distributing
Brandy drinks are sure to add warmth to any celebration. Whether you're adding a new cocktail to your repertoire or sticking with this classic spirit neat, you can find a wide selection of brandy and brandywine by shopping with Columbia Distributing's retailers in Oregon, Washington, or California. To learn more about brandy traditions or finding our products, contact us today.