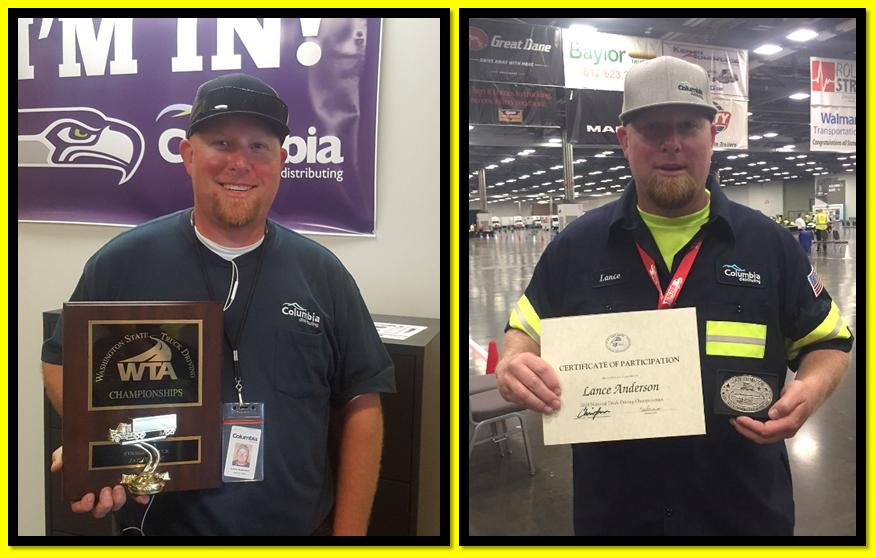 Earlier this month, Columbia Distributing sent Kent delivery driver Lance Anderson to compete in the 2018 National Truck Driving Championships in Columbus, Ohio. This was the first time Columbia Distributing has been represented in this prestigious and elite competition.  Lance earned his way to nationals through maintaining a perfect safety record and by winning 1st Place in the state competition for the straight truck (box truck) division back in July.
The competition is comprised of three parts; a written test, an in depth pre-trip inspection, and finally, a driving skills test. Drivers across the country study and train year-round in preparation for this event. After it was all said and done, Lance finished 34th out of 50 drivers in the straight truck competition.
Lance displayed everything Columbia Distributing stands for during this week-long event, going out of his way at every opportunity he could to make new friends and tell them about the company he was there representing. By the end of the week, Lance had received the nickname "Rookie, Rookie" and had people from all around the country telling him they could not wait to see him compete again next year.
Lance was very proud and appreciative for the opportunity to compete at nationals and added, "I have learned a lot from this experience and will be ready to bring the championship back to Kent next year!"