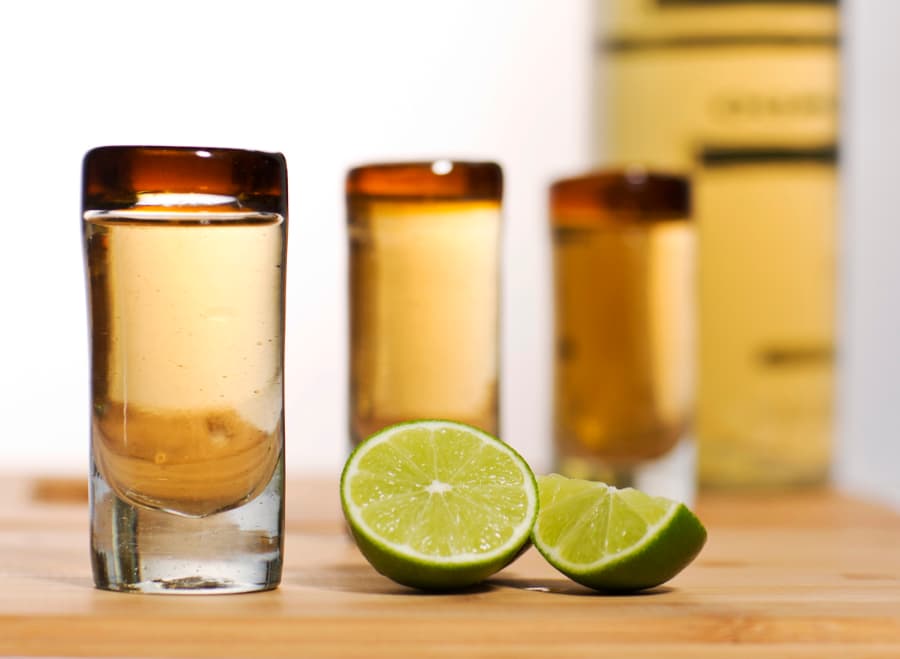 With its heritage traced back to the blue agave plant, tequila has been a staple of bars, restaurants, and many households for centuries. It is an extremely versatile spirit, and different distilling and aging practices result in a variety of tequila options. Here, Columbia Distributing, a premier non-alcoholic and alcoholic beverage distributor in Oregon and Washington, breaks down the three most popular types of tequila: añejo, blanco, and reposado.
What Is Añejo Tequila?
Known as one of the best sipping spirits, añejo tequila is often best enjoyed straight or on the rocks. This way, drinkers can taste its rich notes of cinnamon, butterscotch, custard, and vanilla. As "añejo" translates to "old" in Spanish, this type of tequila is typically aged for up to four years in oak barrels. If aged over three years, the tequila might have an "extra añejo" label.
While añejo tequila is most often recommended as a shot or on ice, it also makes for an excellent whiskey substitute in several cocktails. For example, its silky body and in-depth flavor profile mix wonderfully with the flavors of a Spiced Old Fashioned. Try this recipe:
Ingredients
Ice
2 oz. of añejo tequila
2 bar spoons of maple syrup
Fresno chili and bitters to taste
Orange peel
Directions
Muddle the maple syrup, bitters, and Fresno chili slices in an old-fashioned glass.
Add ice.
Pour the añejo tequila over the ice and stir.
Use the orange peel and remaining Fresno chili slices for garnish.
What Is Tequila Blanco?
Also called silver tequila, tequila blanco presents an agave-forward flavor profile. Citrus and pepper notes give this tequila a spicy finish, and because it is not aged, it is ideal for mixing and should be slowly sipped. From the classic margarita to a no-messing-around cocktail like ranch water, mix this type into a concoction of your choice to experience the purest flavors of tequila. Try this Paloma recipe the next time you have tequila blanco on hand:
Ingredients
Ice
4 oz. of grapefruit soda
2 oz. of tequila blanco
1/4 to 1/2 oz. of fresh lime juice (to taste)
Lime wedge and coarse salt (optional)
Directions
If desired, start by rimming a glass with salt. Wet the rim with the lime wedge before rolling it in the salt.
Add ice to the glass.
Slowly pour the tequila blanco and lime juice over the ice.
Add the grapefruit soda as the topper.
What Is Tequila Reposado?
In Spanish, "reposado" means "rested," so this type of tequila has been aged in oak barrels for two to 12 months. Smooth and easy to drink, tequila reposado is most often used as a mixer in cocktails, although it can be taken straight. If you're not sure where to start with tequila reposado, try this delicious take on the classic Manhattan cocktail:
Ingredients
Ice
5 oz. of tequila reposado
5 oz. of 100-proof rye
5 oz. of sweet vermouth
5 oz. of dry vermouth
Dash of bitters (to taste)
Lime and lemon peels (optional)
Directions
Add ice to a mixing glass.
In the mixing glass, combine the tequila reposado, 100-proof rye, vermouths, and bitters.
Stir well and strain into the desired cocktail glass.
If desired, garnish the glass with the lime and lemon peels.
Learn More About Tequila from Columbia Distributing
Having the right type of tequila in stock can make all the difference when it comes to the satisfaction of your customers. At Columbia Distributing, we're proud to offer beverage products from a wide variety of reputable brands, including our featured tequila, Corazon. Our services are available throughout OR and WA, serving bars, restaurants, retail stores, and other establishments. For more information about our tequila selection and inventory of other alcoholic drinks, contact us today.