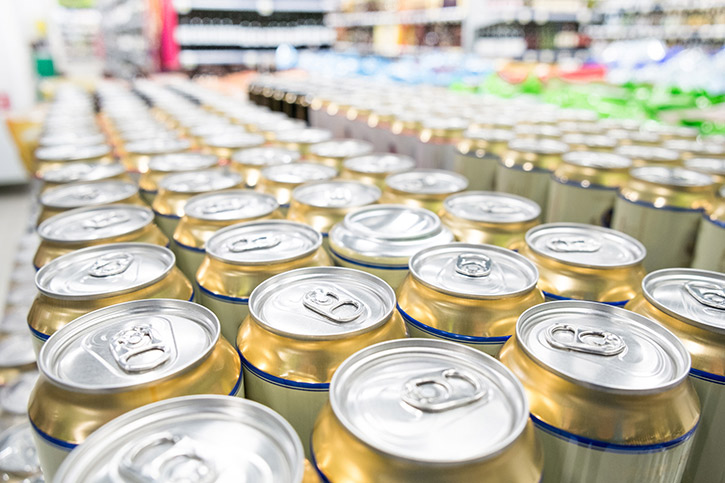 When your customers walk down the beverage aisle of your grocery store or peruse your beer cooler, they expect to see organized, well-stocked displays. Maintaining the presentation of your store shelves is just one of many responsibilities that fall on the merchandiser, whether that's you, the owner, a dedicated employee or a professional from Columbia Distributing. Below, we dig into the essential duties that a merchandiser must perform in order to make the customer's shopping experience the best it can be.
Managing the Store Layout
No matter what types of beverages you sell, positioning your products in an attractive, conversion-driving way is of the utmost importance. It's the job of the merchandiser to see what products sell best, and position them according to market trends in order to entice customers to make a purchase. Merchandisers often work closely with both staff and managers to help ensure that products are displayed in the best manner possible to drive sales and improve the shopping experience.
Maintaining Stock
For consumers, there's nothing worse than going to a store and having the item they went there for be out of stock. In addition to managing store layouts, merchandisers are responsible for maintaining the stock in your store. This includes forecasting sales and controlling stock levels based on those forecasts. Merchandisers are also required to meet with suppliers, order stock, schedule delivery dates and much, much more.
Creating Promotions
On the list of what customers expect when they walk into your store is a good deal. On top of the other duties required of merchandisers is the creation and organization of advertising campaigns. Merchandisers need to keep an eye on slow-moving products, and take action to either slash prices or set promotions to keep inventory humming along.
Experience Exceptional Customer Service
In order to keep your store looking great for customers, you need a merchandiser who works with a dependable distributor, like Columbia Distributing. As one of the country's largest beverage distributors, we distribute everything from craft beer to domestic brews, soda to wellness drinks and beyond. Contact us today to learn more about the brands we sell.