Nothing goes better with a slice of pizza than a cold beer. Before making the usual purchase from the local beer distributor, discover the ideal brew to pair with pepperoni and other favorite toppings.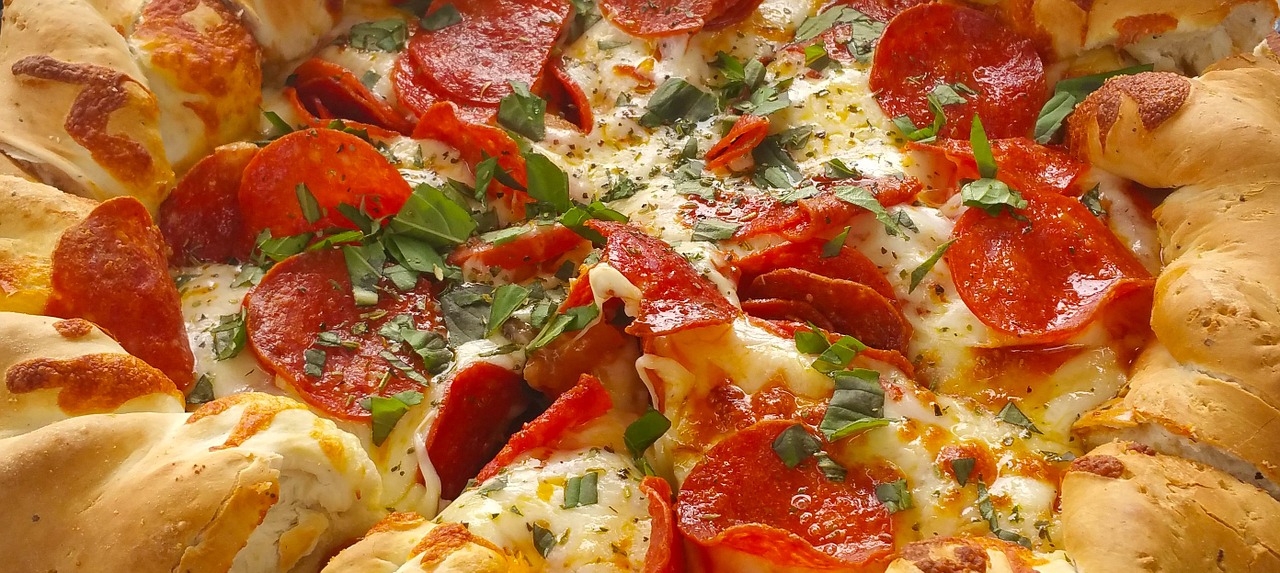 Margarita and Pale Ale
Those who like to keep it simple with sweet tomatoes, fresh mozzarella, and savory basil should opt to wash their pizza down with a pale ale like Sierra Nevada. The light taste will balance the acidity and brightness of the sauce without overshadowing the delicate flavor of the cheese.
Pepperoni and Black IPA
Since pepperoni is a spicier meat, it needs a strong beer to stand up to the taste. The dark, bitter roast of an IPA pairs perfectly, cleansing the palate for the big flavors of the slice without overwhelming the senses.
Hawaiian Pizza and Fruity Ale
While this pineapple and ham-topped pie might be a more exotic choice, this pairing can make it anyone's favorite. Choosing a beer or cider with a fruity flavor, such as Redd's Apple Ale, contrasts the salty meat while providing a harmonious note with the sweet, juicy fruit profiles.
Mushroom Pizza and Earthy Ale
Pair this pizza with an earthy, hoppy beer. English ales are an excellent choice since their earthiness is tinged with a sweetness that helps brighten up the mushroom flavor. Similarly, the rich sweetness of a milk or chocolate stout is another good pairing choice to grab from the beer distributor, as it is both bold and delicate like the mushrooms themselves.
Meat Lovers and Scotch Ale
An indulgent pizza deserves an indulgent beer. The caramel in this powerful beer plays well with the natural sweetness of smoked meats like sausage. Meanwhile, the herbal flavors from the pizza bring out the peaty notes in the beer, offering a nice balance.
Classic Cheese and Wheat Beer
Some may think that any beer matches well with the classic cheese pizza. However, a wheat beer like Blue Moon is light enough to not overshadow the flavors of the pizza, allowing this favorite meal to shine.
Stock the fridge with one of these selections from a local beer distributor next time Friday night rolls around. These pairings are ideal for a date or a night out with friends.
Save