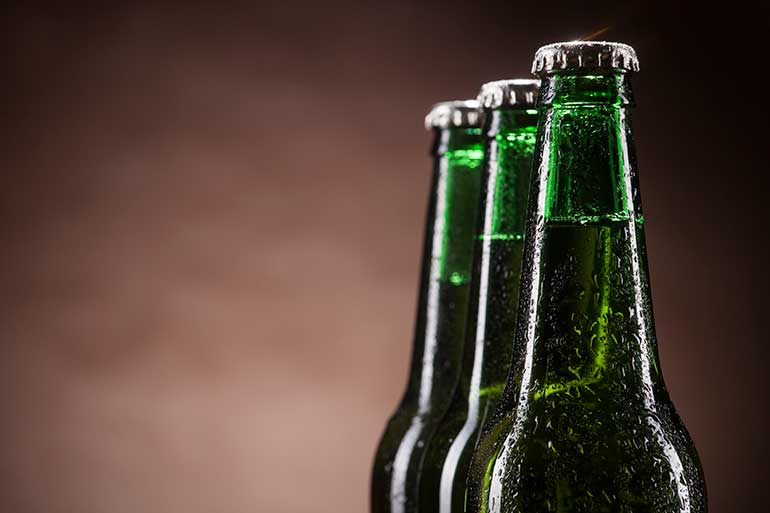 Columbia Distributing is known throughout the region for our expansive portfolio of beverages and unmatched customer service. But we've also developed a reputation for showing our employees the appreciation they deserve for the role they play in ensuring the success of our everyday operations.
Ever wondered what it's like to step into the shoes of a Columbia Distributing employee? Let's dig into what you can expect as a Columbia Distributing supervisor, with real-deal insight from employee, Keltin Boykin.
The Path to the Top
Keltin wasn't always a supervisor, but it didn't take long for him to rise through the ranks at Columbia Distributing. The company's penchant for rewarding hard work helped Keltin score a position as a trainer less than a year after beginning as a merchandiser. Not long after, he was promoted again, landing a role as lead. And now, thanks to his enthusiasm and strong work ethic, Keltin continues to succeed as a Columbia Distributing supervisor.
A Typical Work Week
Being a supervisor, Keltin says, means early mornings throughout the week. But while most supervisors have a Monday – Friday schedule, Keltin works weekends, with Mondays and Thursdays off to care for his daughter, which highlights the company's flexibility and accommodating nature.
And as for the job itself? In Keltin's experience, it often involves working alongside the rest of his crew in order to set a good example. On the weekends, he's throwing cases with his team members, and as Sundays roll around, he relays targets to his crew to make sure everyone's up to speed. He also does hours on Sunday evening to make sure they're ready by the Monday due date.
Once the typical work week begins, you'll likely still find Keltin working alongside his crew. The reason is simple – he believes that a hands-on approach is key to earning respect and setting the standard for the workplace. Plus, as Keltin explains, he's worked alongside excellent supervisors at Columbia Distributing and understands the benefits of having a strong mentor.
Beyond helping his crew, Keltin's role as a supervisor is fairly diverse. Throughout the week, he communicates with sales reps daily to discuss display changes. Other times, he can be found rotating product, performing quality checks and working through whatever challenges are thrown his way.
Embark on Your Path to Success
At the end of the day, Keltin says, "People want to work for a company that wants to take care of them, and Columbia Distributing wants to take care of you." If you're seeking an engaging job with plenty of opportunities for advancement, explore career opportunities at Columbia Distributing today.