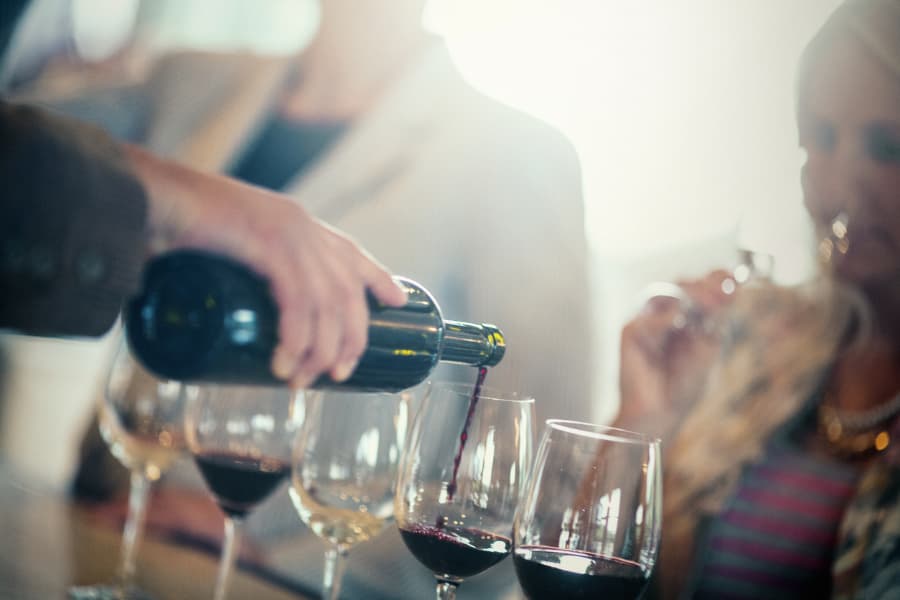 Whether you're a wine connoisseur or a beginner, wine tastings can help you experience exciting new blends, unusual varietals and staples of the world of wine. And for wineries and businesses, these events are a great way to attract new brand aficionados and connect with loyal customers. To learn more, take a look at wine tastings and their popularity with Columbia Distributing.

How Do Wine Tastings Work?
A wine tasting is an organized way for people to sample a selection of different wines at one time. This may include wines from a single producer to showcase their selection, versatility and overall winemaking vision, or samples from a variety of wineries to demonstrate regional wines or other characteristics. In either case, winemakers have an opportunity to introduce consumers to their work, while retailers, restaurants and bars attract customers with something new to enjoy.
Traditionally, wine tasting participants will pre-select the wines they'd like to sample or taste a selection determined by the host. Tastings are usually guided by a knowledgeable host who can describe the wines and answer any questions. The number of wines included in a tasting can vary, but in most cases a limited selection is ideal to give attention to each wine included, discourage over-consumption and not leave attendees overwhelmed.
Why Do People Enjoy Wine Tastings?
Wine tastings have grown in popularity and for good reason. No matter your experience with wine, a tasting is a low-stakes way to help you determine your likes and dislikes, allowing you to make informed purchasing decisions as well as become closer to the wine-drinking community. You'll come out of a tasting knowing more than you did going in, and hopefully try a few wines you'd like to take home with you.
Wine tastings also have a social component to their popularity. Groups of people enjoy gathering together to share the experience and meet new people who have a mutual interest. Wine tastings give people a reason to visit different vineyards, bars, restaurants or other businesses to experience a range of products that they might not have tried without the wine tasting opportunity.
Contact Columbia Distributing for Your Next Wine Tasting
Ready to host a wine tasting of your own? Columbia Distributing maintains close relationships with our suppliers, so we're prepared to pair you with all the beverages needed for wine tasting and other special events. Contact us to learn more about our selection of beverages and commitment to quality products and service.