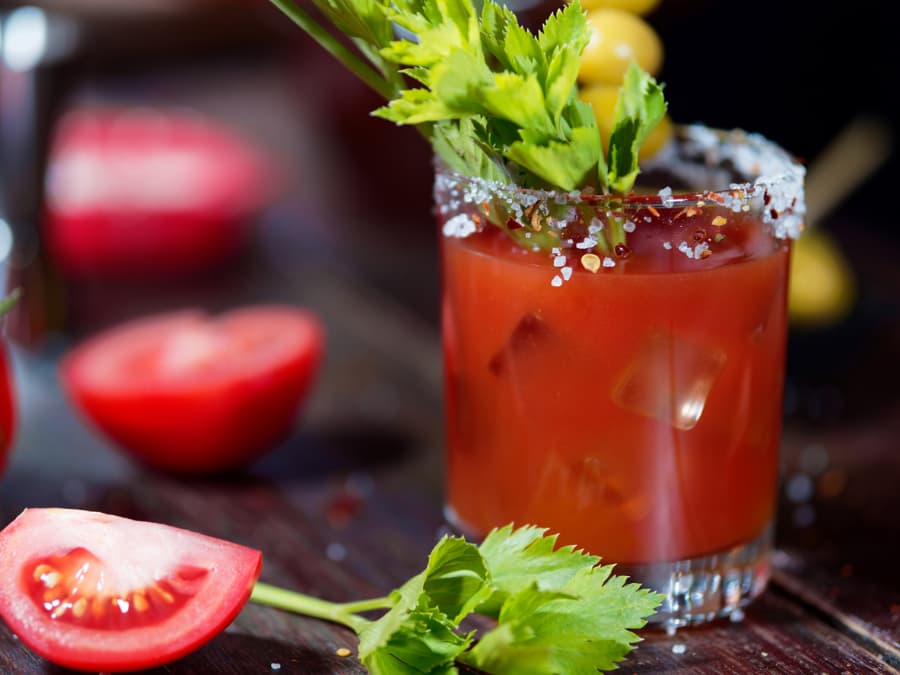 There are few cocktails as well-known and loved as the Bloody Mary. This traditional beverage is hailed as the perfect hangover cure and a low-alcohol alternative, and it even has its own holiday on January 1. But where does it come from, and how did it become so popular? Here, Columbia Distributing, a popular Northwest beverage distributor, offers a brief look at the history of the Bloody Mary.
Traced to a Bar in Paris
When a cocktail is as popular as the Bloody Mary, you'll find almost as many origin stories as people who enjoy drinking it. One of the most popular and credible stories begins in the 1920s with a French bartender named Fernand Petiot. He worked at The New York Bar, a popular celebrity hub in Paris, where he invented the Bloody Mary as a spur-of-the-moment experiment with a small group of friends.
At first, the Bloody Mary only consisted of vodka and tomato juice. When Petiot moved to the United States, however, his patrons at the St. Regis Hotel complained that it was too bland. Petiot began to spice it up with salt, pepper, and Worcestershire sauce, and the result turned into the Bloody Mary cocktail we know and love today.
Who is Bloody Mary, anyway? One theory claims that Petiot named the drink after Queen Mary Tudor, who took the throne of England in 1553. Queen Mary was famously Catholic, and her first act while wearing the crown was to renew the country's religious conflict and execute hundreds of Protestants – earning her the Bloody Mary moniker.
A Canvas for Creativity
Today, the Bloody Mary's tomato juice and vodka base have become a blank canvas upon which a mixologist can express their creativity. As a result, the Bloody Mary exists in a multitude of variations, including the following:
Bloody Maria: Perhaps the most popular twist, the Bloody Maria uses tequila instead of vodka and adds a squirt of lime juice for a south-of-the-border flair.
Bloody Caesar: Add a dash of clam broth to transform your Bloody Mary into a Bloody Caesar. This variation is especially popular in northern territories and is Canada's national drink.
Extra Spicy: Many bars have invented ways to pack an extra punch, from more splashes of hot sauce to a pepper garnish or even juice from the jalapeño jar.
Asian Bloody Mary: If extra spice isn't enough for you, the Asian Bloody Mary removes the tabasco and replaces it with the intense flavors of fish sauce, soy, sriracha, and wasabi.
Mix and Celebrate the Bloody Mary
Has all this history made you excited to try a Bloody Mary for yourself? The classic cocktail might sound complex, but it's actually very easy to make. Simply combine two ounces of vodka with four ounces of tomato juice. Add a few dashes of tabasco sauce with the same amount of Worcestershire sauce, and season with salt, pepper, paprika, and horseradish to taste.
If you're looking for supplies to mix up your own Bloody Mary drink, Columbia Distributing offers a wide selection of alcoholic beverages throughout the Northwest. Contact us today to find out whether we distribute to your area.