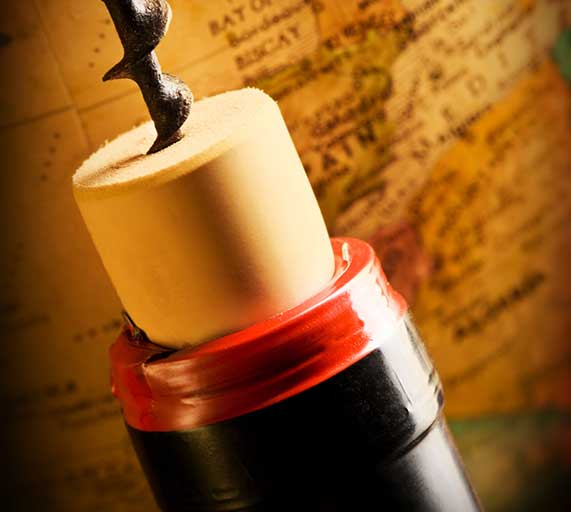 It's hard to imagine a world without wine. But believe it or not, the wine industry was once nonexistent. How exactly did such humble beginnings turn into the booming wine industry we know today? gry kasyno nowe It all begins with grapes. Here, Columbia Distributing takes a closer look at the history of wine grapes to make you further appreciate every sip.
A Brief Timeline
Circa 4100 BC, the oldest known winery was founded in ancient Armenia, according to a team of researchers. 100 years later, Egyptian pharaohs first used red wine in ceremonies, catching the attention of Phoenicians, who began to trade it around the world. Here is a brief wine grape history timeline:
800 BC – Greek armies traveled with wine and brought grapevines to new locations.
146 BC –Rome began planting grapes across what would become modern-day Europe.
1492 – Wine and its grapevines made their maiden voyage to the new world, first arriving in Mexico and Brazil and eventually spreading across South America.
1608 – Permanent French settlements began popping up in Canada. European grapes couldn't thrive in the cold climate, so local grapes contributed to the first local North American wines. gry kasyno onlain
1619 – The French imported their grapevines to Virginia, and wine started to be produced up and down the East Coast.
1769 – A Spanish missionary travelled to California with grapes to make the region's first wine.
1788 – When the First Fleet set sail from the United Kingdom, it stopped in South Africa to pick up grapevines that were then planted in Australia.
1848 – During the California Gold Rush, French vines were transplanted from the East Coast, along with Zinfandel that originated in Croatia.
Six Noble Grapes
Though there are over a thousand varieties known across the world today, the wine industry was founded on what are known as the Six Noble Grapes – Chardonnay, Riesling, Sauvignon Blanc, Merlot, Cabernet and Pinot Noir. These grapes grow easily in a variety of climates and soils, which contributed to the spread of wine in ancient and more recent times. polskie zakłady bukmacherskie online
Celebrate Wine
The beverage industry wouldn't be where it is today without the wine grape history that enabled vineyards and wineries to soar to the heights they've reached. And with roots in California, Oregon and Washington, Columbia Distributing continues to use nearly 85 years of experience to bring you the best wines from the West Coast and around the world. To learn more, contact us online and browse our full assortment of beverages, including wine, spirits, beer and nonalcoholic options.