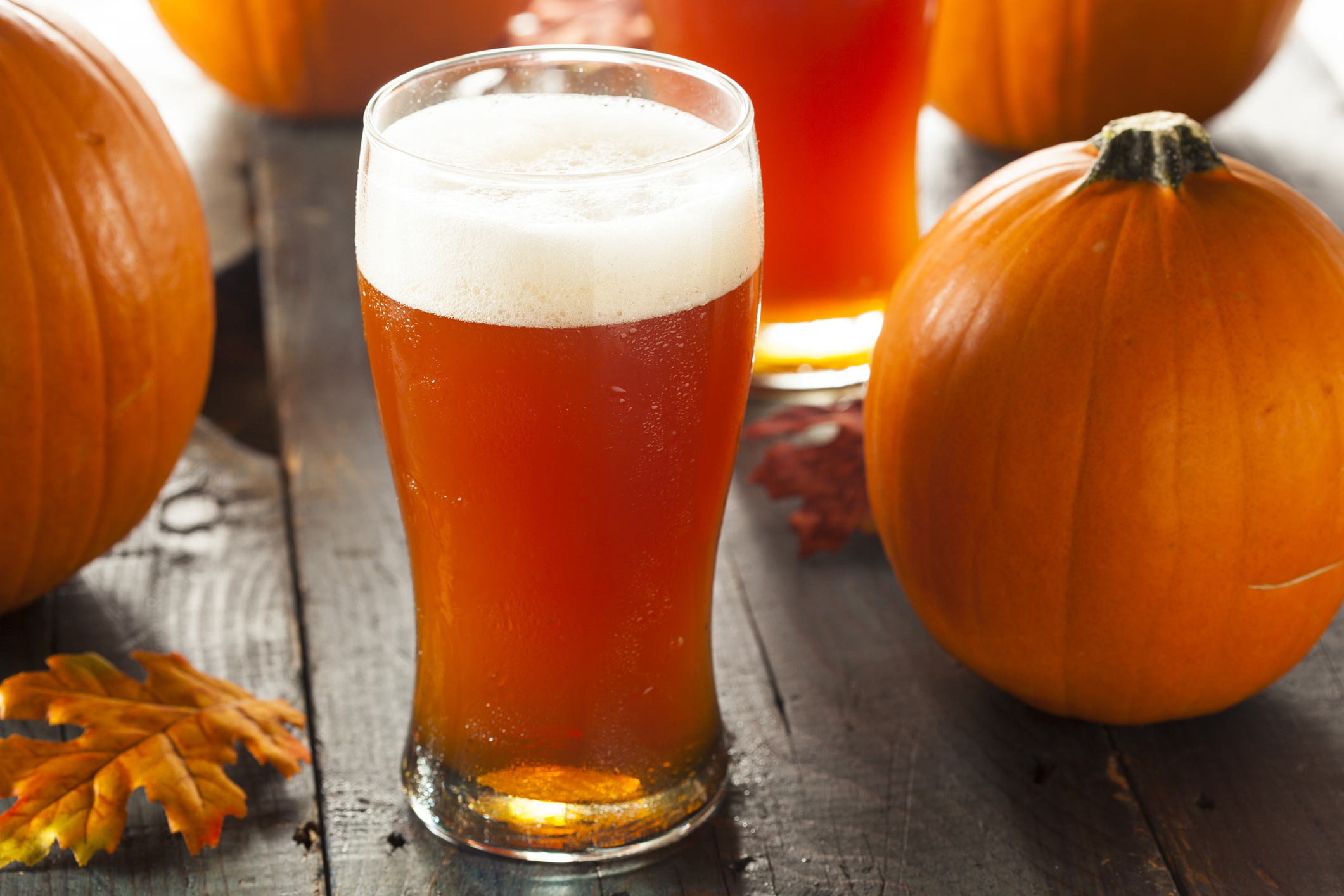 Every year in October, people who love beer celebrate the fall season with festivals, food and fun centered around their favorite beverage.
Pumpkin is the flavor of the autumn season. The bright orange fruit finds its way into pies, coffees and a variety of other foods. Breweries are applying the trend to beer flavorings. When high-profile producers like Rogue and Samuel Adams join the movement, people start to take notice.
But what is pumpkin beer? Where did it come from, and what can a first-time drinker expect?
Modern Taste from Historical Inspiration
Pumpkin-flavored beers are not a new invention. The pilgrims who came to colonize New England traditionally used barley malt in their brews. Unfortunately, they couldn't grow barley in the soils of their new land. Importing the malt from England was expensive. Settlers turned to the pumpkin, a strange new fruit unknown to them before crossing the ocean, in the fermentation process. Using persimmons and maple sugar, a plain yet potent pumpkin ale was produced.
The industrious pilgrims soon found a way to grow hops and barley malt efficiently in the new world. Pumpkin ales quickly fell from memory and remained forgotten for much of the country's history.
In the late 1980s, Buffalo Bill's Brewery brought pumpkin ale back with one a brew inspired by one of George Washington's favorite recipes. The original version used spices like nutmeg and cinnamon to mimic the flavors in of a pumpkin pie.
The New Breed of Pumpkin Beers
Today, manufacturers are using modern techniques to produce an updated version of this historical party staple. Different ingredients and brewing materials yield rich, flavorful drinks that can be enjoyed at a bonfire on the beach or in front of the fireplace with close friends.
Like the Buffalo Bill's Brewery recipe that relaunched America's interest in pumpkin beer, many manufacturers rely on spices and added flavors to produce a sweet drink that is reminiscent of dessert. Some of these recipes use very little, if any, actual pumpkin in the mix. Some brews, like the Dogfish Head version of this seasonal drink, do use real pumpkins in their process for a more authentic flavor. These mixtures tend to be slightly more bitter but with a richer, deeper taste.
Recommendations
Are you looking for a new favorite drink for the fall season? Pick up a few six-packs and have some friends help you evaluate these suggestions.
Blue Moon Harvest Pumpkin Wheat Ale has been widely available since 1995. This medium-bodied brew uses real pumpkins for a deep, dark experience.
Coney Island Brewing Company's Freaktoberfest Pumpkin Ale evokes the smells of fall with roasted undertones, allspice and just the right amount of bitterness.
Ballast Point Brewing contributes the Pumpkin Down to the season's collection. This Scottish-style ale blends real pumpkins with allspice for a thick, full-bodied drink.
Samuel Adams guarantees 30 pounds of pumpkin puree in each barrel of its Fat Jack Double Pumpkin Ale. Malt is added during the process to undercut the natural sweetness of the squash.
Columbia Distributing offers more than 300 brands of alcoholic and non-alcoholic beverages. With such a large list, we are sure to have just the right thing for your retail space. Take advantage of the seasonal trends. Let Columbia Distributing stock your shelves with a pumpkin beer that will keep your customers coming back for more.