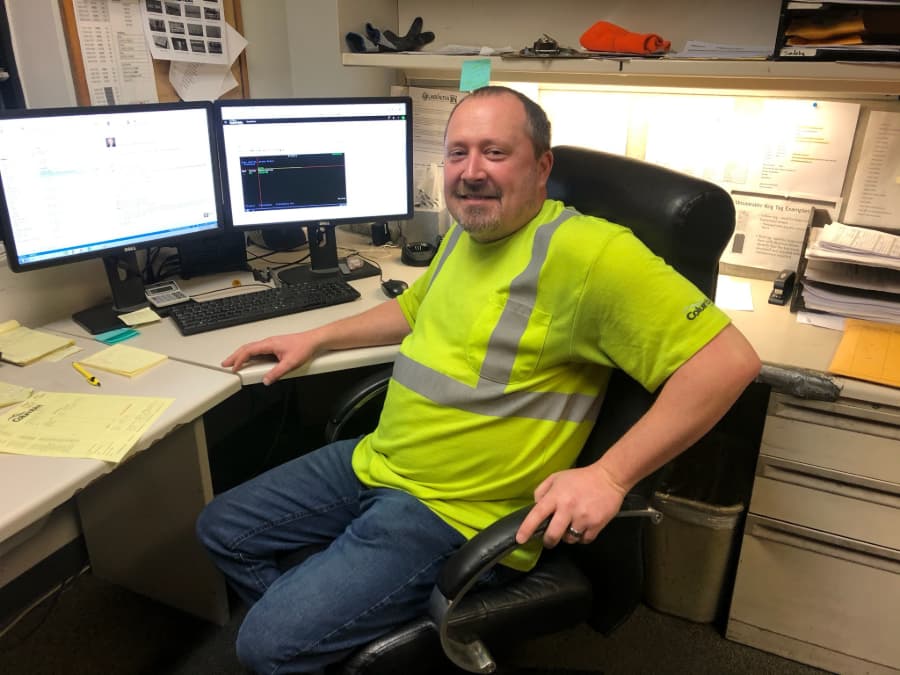 At Columbia Distributing, we employ more than 3,100 people throughout the Pacific Northwest and northern California in rewarding industry positions. Many of our team members have been with us for decades, including day warehouse lead Tim Alberding. Since he'll be celebrating his 25th anniversary with Columbia Distributing in September 2020, we asked Alberding a few questions about his time with us and what he's enjoyed the most along the way.
The Duties of a Warehouse Lead
Alberding started his career at Columbia Distributing at the age of 18, immediately after graduating from high school. But it was his mother who first joined our team, inspiring Alberding to come in for an interview and experience what it was like for himself.
"I remember thinking that Columbia Distributing had to be a great company since my mom liked it there so much," Alberding says. "I trusted her judgment, and the rest is history for me and for her."
During a typical workday, Alberding is charged with the oversight of a warehouse team in Portland. There, his team's main daily goals include palletizing product, loading trailers, unloading incoming products, analyzing this product, and properly storing it. And on top of it all, his team works with speed and precision so they can stick to the schedule that their delivery drivers depend on.
As a lead, Alberding delegates tasks and assigns different timeframes to each of his co-workers so that they can maintain this schedule. Keeping a close and careful eye on his team's operations, he watches for opportunities to reorganize their workflows so they can get the job done right, efficiently, and on time. Though he has a big part to play in his team's success, Alberding doesn't doubt his co-workers' abilities for a second.
"Everyone knows what their responsibilities are, and they know how to get their jobs done," Alberding says. "I'm just the guy who helps fill in the gaps. I oversee the process and step in where I'm needed so we can all benefit at the end of the day."
25 Years and Counting
On recounting his decades-long tenure at Columbia Distributing, Alberding cites the company's exceptional leadership as one of the reasons that he's stayed.
"I believe that a good team of supervisors can make or break not only productivity levels but employee morale, too," Alberding says. "At Columbia Distributing, my experience has been shaped for the better by my hands-on, fair managers, and supervisors."
Aside from the great leadership, Alberding also mentions Columbia Distributing's flexibility and family values as reasons that he's been with us for 25 years and counting.
"Management has always been fair to me, and especially to employees who have new additions to their families and want to make accommodations," Alberding says. "Plus, we have weekly events, like bring-your-dog-to-work-day, which just goes to show how family-oriented of a company Columbia really is."
Joining Columbia Distributing
Alberding is not alone in his positive account of working at Columbia Distributing, as many employees are grateful to be a part of our company. If you are a Pacific Northwest or northern California resident and want to see what he and others are talking about, apply for a position at Columbia Distributing. Our employment opportunities span from administration and delivery driving to sales and many positions in between. To learn more, contact us today.