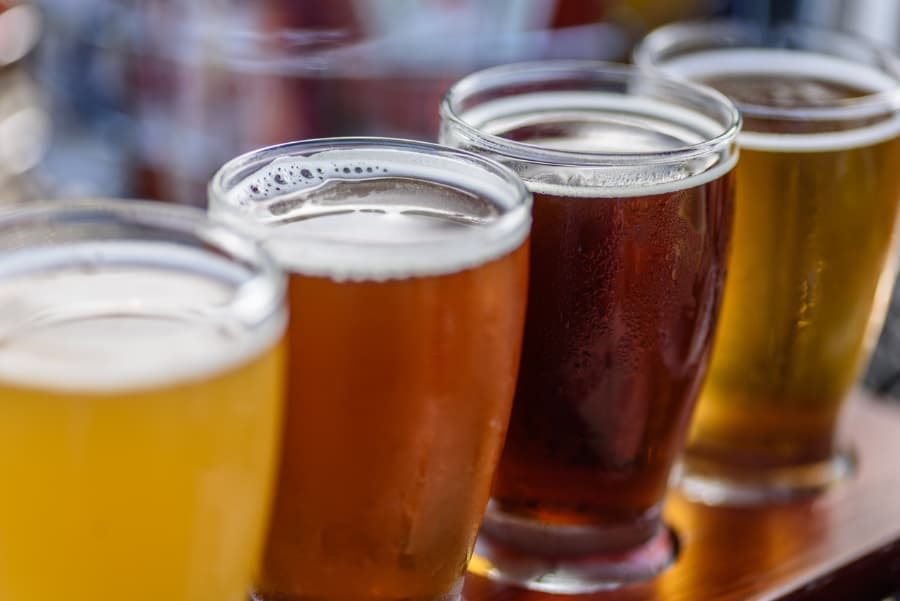 The United States, especially the West Coast, is known for its wonderful and varied list of craft breweries, as well as its iconic international brands. However, there is just as much variety to try out from breweries abroad, too. There are thousands of unique brews to sample, and you can even get a taste of some of the original old-world recipes that your American favorites are based on. Here, Columbia Distributing brings you an eclectic list of imported beers from all around the globe to inspire you to try something new.
Modelo
Hailing from Mexico, Modelo lager has established itself in the U.S. as a favorite when paired with tacos or a burrito. What many Americans don't know is that when the brewery was originally founded, the brewers had a reverence for traditional German lagers. This led to the invention of a beer that has a unique flavor and shows a hint of its German roots as well. Dark beer fans should try the Modelo Negra, which offers a bittersweet, roasted flavor.
Paulaner
Paulaner is a brewery located in the heart of Bavaria and makes several beers that belong on a beer lover's must-try list. It is one of the six breweries tasked with brewing the beer for the world-renowned Oktoberfest each fall, so you can be certain they know their stuff. All Paulaner beers are made in accordance with the 1516 Reinheitsgebot purity law and use only four ingredients. The spicy, yeasty, and smooth flavor of their Hefe-Weizen makes it a beer drinker's delight.
Sapporo
Based in Tokyo, Japan, Sapporo is Japan's biggest beer brewer and holds the distinction of being the best-selling Asian beer in the U.S. It makes sense since the brewmasters at Sapporo got a taste of American lagers and sought to make their beers with the same light and refreshing flavor. Try Sapporo Premium Beer, which is known for its crisp, extra-dry flavor as well as distinctive can.
Pilsner Urquell
Laying the blueprint for the world's most popular and recognizable beers, Pilsner Urquell is the namesake beverage of Plzen, Czech Republic, and known for being the first-ever pilsner. This beer style derives its earthy yet crisp flavor profile from noble hops grown in the Bohemia region of the Czech Republic. The flavor struck a chord with beer drinkers around the world, and now all the biggest North American brands base their flagship beers on this style. Tasting Pilsner Urquell allows you to experience the heritage of beer culture in the U.S. and around the globe.
Tsingtao
Tsingtao is China's biggest brewery and it's rapidly growing in sales in the U.S. The brewery's specialty lager is brewed in the style of a German lager brought to China at the turn of the 20th century. Over 100 years later, the beer is a favorite in China and offers American beer lovers a chance to taste what beer is all about on the other side of the planet.
Get a Taste of Worldly Beers with Columbia Distributing
These import beers represent some of the best the world has to offer, but they are just a smattering of all the different brews you can try. To keep your bar or store shelves stocked with all of your customers' favorite imported beers, as well as craft beers, domestics, ciders, seltzers, and more, look to Columbia Distributing. To learn more about the brands we carry or how we serve businesses in Oregon, Washington, and California, contact us today.