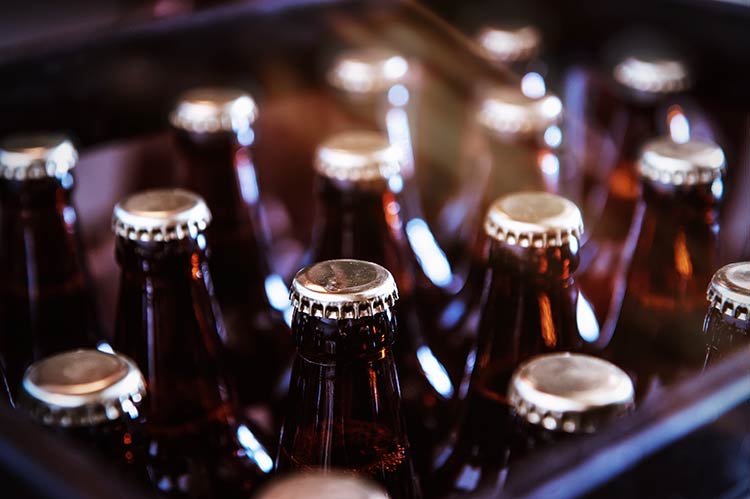 From dedicated football fans to devoted basketball enthusiasts to true American baseball supporters, picking a game-ready beer is not always an easy task. But at Columbia Distributing, we offer a large selection of domestic, imported and craft beer to suit any palate. Keep reading to learn which styles of beer are best for the big game.
Consider What's in Season
During the big game, it's hard to go wrong with a seasonal brew. Oktoberfest beers, pumpkin ales and other autumnal brews are the perfect complement to the football season, while spiced ales and hearty stouts are great for games during the colder months. While watching spring and summer sports, like baseball, consider choosing a beer that's light, crisp and refreshing, such as a light-bodied Lambic, bock or wheat ale.
Brews for Pairing with Game-Day Entrees
On game day, your selection of appetizers and main courses may dictate the type of beer you want to serve. When it comes to the big game, consider making your selection based on beer and food pairing recommendations. The following brew styles complement a full range of typical game-day fare, from tantalizing pizza to savory grilled meat:
American Stouts
Bocks
Imperial IPAs
Lagers
Pale Ales
Pilsners
Porters
Wheat Ales
Get Ready for the Big Game with Columbia Distributing
As your bar, restaurant, retailer or event center gears up for the next sports season, make Columbia Distributing your go-to source for domestic, imported and craft beers. With more than 80 years of distributing experience in the Pacific Northwest, we're uniquely positioned to help your business find the right beer for the big game and beyond. Contact us today to learn more about the brands we distribute.