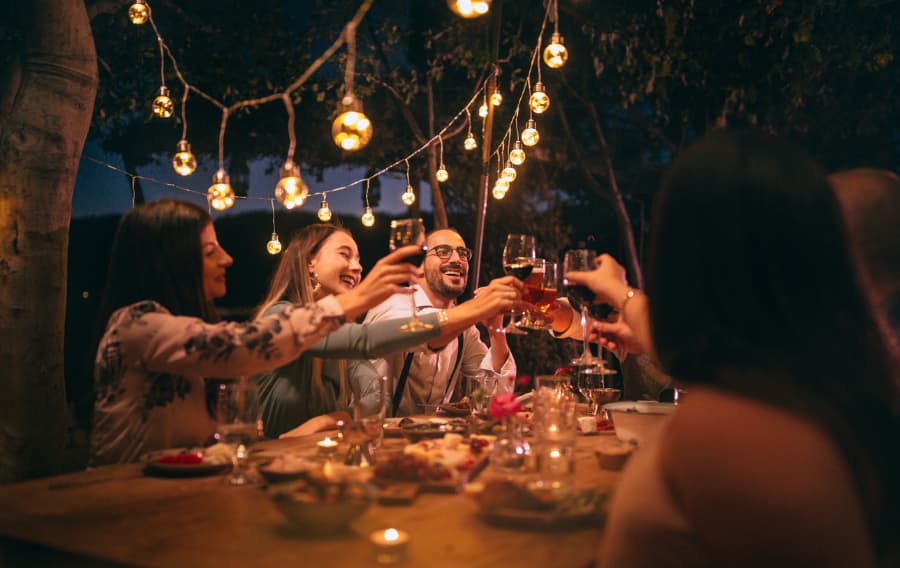 There's no bad time to savor a glass of wine. That said, wine can make a party even more fun, and some parties are especially well-suited to sharing a few bottles of your favorite varietals. Whether you're the host with the most or organizing your first shindig, Columbia Distributing offers a few suggestions for wine parties that your guests are sure to enjoy.
Wine and Cheese Parties
If you love bringing a touch of elegance to every occasion, wine and cheese parties are the right gathering for you. Choose a mix of hard and soft cheeses with varying flavor profiles, as well as three or four dry wines, like a sauvignon blanc and pinot noir, that bring out their best characteristics. Keep things simple with crackers and crostini, or create a full charcuterie board with cured meats, olives, spreads and more.
Game Night
Wine parties don't have to be formal – in fact, they can be as laidback as you prefer. Game night is the perfect time to bring out a few bottles of wine, as you can enjoy sipping a glass through every round. Choose a crowd-pleasing option, like pinot grigio or rosé, or offer a selection that includes reds and whites with sweet and dry profiles to suit every taste as you rack up the victories.
Dinner Party
Dinner parties offer a chance for home chefs to show off their skills. Why not up the ante with well-chosen wine pairings as well? No matter what you prefer to serve, it's easy to find a wine that will complement your menu. Try a rich, full-bodied merlot with steak or stew, or pair an oaky chardonnay with a light, healthy seafood feast. If you'll be offering dessert, finish the night with a sparkling flute of prosecco, ice wine or port.
Paint and Sip
Paint and sip parties are a great way for you and your friends to get creative together. The goal of these parties is to have a good time, not to judge each other's talent, and relaxing with a glass of wine can help everyone overcome any anxieties about their painting abilities. Try a light, fruity moscato alongside your brushes and paint, or savor the complexities of a bold cabernet franc as you discover your inner artist.
Check Wine Off Your Party List With Columbia Distributing
Food? Check. Party playlist? Check. Drinks? With Columbia Distributing, it's easy to find a vast selection of beverages, including wine, beer, spirits and nonalcoholic drinks to accommodate any crowd of partygoers. Contact us today to learn more about our wines and full beverage assortment.