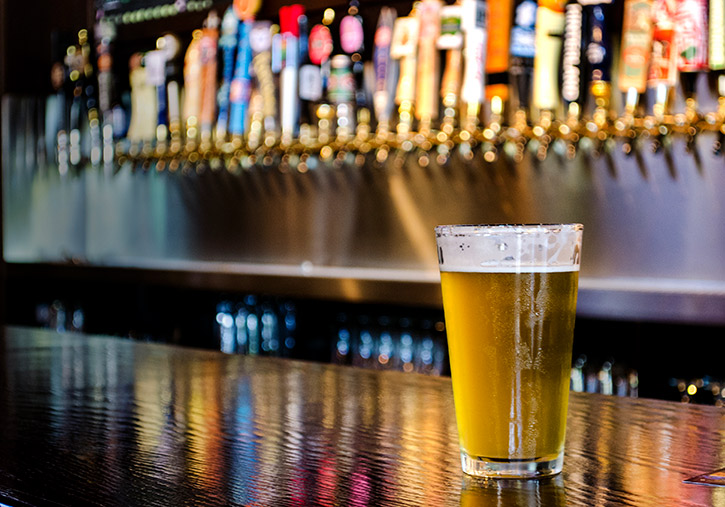 As one of the nation's largest malt beverage distributors, it's no secret that Columbia Distributing offers customers a thoroughly unique experience through unmatched customer service and an extensive selection of high-quality products. But it's important to remember that achieving this consistent level of excellence would be impossible if it weren't for our dedicated team members.
Columbia Distributing strives to create an everyday work environment that's conducive to employee success. And because we rely so much on the time put in by our employees, we're happy to show our appreciation by offering plenty of opportunities for internal advancement – and there's no better evidence than the story of Columbia Distributing Combo Sales Representative, Craig Denbaugh.
Humble Beginnings
Craig Denbaugh's foray into the world of beverage distribution began in 1999, just after he graduated high school. Though he was stuck with the hectic hours that go hand-in-hand with college, he nonetheless managed to snag a merchandising position with Columbia Distributing, building displays, merchandising stores, communicating with business owners and performing a range of other duties with a passion that was impossible to hide. The work took him all around Oregon's South Coast region, from Coos Bay to North Bend and beyond.
A Penchant for Success
After deciding he was ready to move on from merchandising, Craig chose to work his way into the sales side of the distribution game, and he moved to the bustling metropolis of Portland to become a sales associate. Once more, he filled this role at Columbia Distributing enthusiastically, displaying a die-hard dedication to success that soon gave way to another step forward. This time, his reward took the form of a position as a combo sales representative – and that's where he still excels today.
Where Hard Work Is Rewarded
When it comes down to it, Craig Denbaugh chalks his accomplishments up to one key element: his work ethic. His advice for prospective Columbia Distributing employees is short and simple, but it's a testament to an outlook that brought the sales rep so much success. "Work your tail off."
The company, as he explains, welcomes any worker who's ready to put in the hours without cutting corners and rewards this level of dedication by helping employees take their career to the next level. "It's a tough job," Craig admits, "but it does pay off at the end."
Find your place at Columbia Distributing by exploring current career opportunities today.