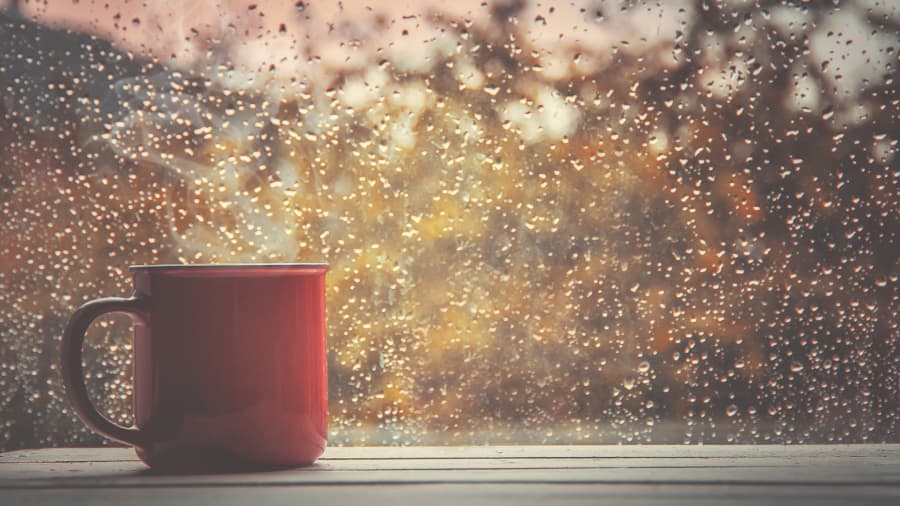 Rainy days are miserable when you're out and about. By the time you get home, you're damp and cold. Also, there are few things more disappointing than waking up to torrential downpours when you wanted to spend time outside. Days like these call for relaxing inside with great cocktails. Columbia Distributing offers a few recommendations and cocktail recipes meant to be enjoyed indoors.
Blood Orange Margarita
When the sky is gray and the rain is pouring down, it's easy to start feeling a bit down. Break yourself out of your funk with a splash of color. This Blood Orange Margarita tastes great, and its eye-catching color and citrus zing will surely brighten your day.
Start by juicing one blood orange and combining the juice with two ounces of silver tequila and a teaspoon of agave nectar or sugar. Combine in a cocktail shaker full of ice, shake for 30 seconds, and then strain. It's best served in a salt-rimmed glass and garnished with a thin slice of blood orange.
Dark and Stormy
While color is great, sometimes you'd rather embrace the stormy weather. Why not try a cocktail that's named for it? As the national drink of Bermuda, a Dark and Stormy is refreshing and perfect for beating the heat when rain is accompanied by muggy weather. It's also remarkably simple to make. Just mix one part of dark rum – the darker, the better – with four parts of ginger beer. Pour over ice and garnish with lime. It's smooth, spicy, and refreshingly cool.
Purple Rain
While we're looking at thematically-named drinks, try the Purple Rain. It's a variation on the Long Island Iced Tea and was inspired by Prince's song of the same name. The cocktail is fruity, retro, and fun, and the sinking of the grenadine really does look like purple rain.
Make the drink by pouring an ounce and a half of vodka and an ounce each of blue grenadine, cranberry juice, lemonade, and grenadine syrup into an ice-filled shaker. Shake it up and strain into a hurricane glass rimmed with purple sugar. Then, watch the rain fall outside your window and in your glass.
Hot Tea Toddy
We've had a lot of cold drinks so far, but rainy days can be chilly. A hot tea toddy is a great way to warm up. For this purpose, the cinnamon and anise notes of a High West Double Rye Whiskey work well. Pour an ounce and a half into your mug along with a few squeezes of lemon juice. Fill the rest of the mug with strong-brewed chai tea. Sweeten to taste, garnish with a cinnamon stick, and savor it slowly.
Classic Mulled Wine
Mulled wine is another warm, cozy drink that's great for sipping while curled up on the couch. Just pour a bottle of red wine into your slow cooker. Float some cinnamon sticks, whole cloves, and orange rounds on top, and sweeten with a few tablespoons of honey or maple syrup. It'll be ready after 15 minutes of cooking on low heat, but the longer you leave it, the spicier it'll get! For an extra kick, you can also add a dash of brandy or bourbon.
Drink Away a Rainy Day
A stormy day may be miserable, but it's the perfect excuse to enjoy a relaxing drink indoors. Do any of these rainy-day cocktails spark your interest? If so, Columbia Distributing offers a wide variety of beverages to try by themselves or mixed. To find out whether we distribute to your area, or to order ingredients for cocktails for indoors, contact us today.