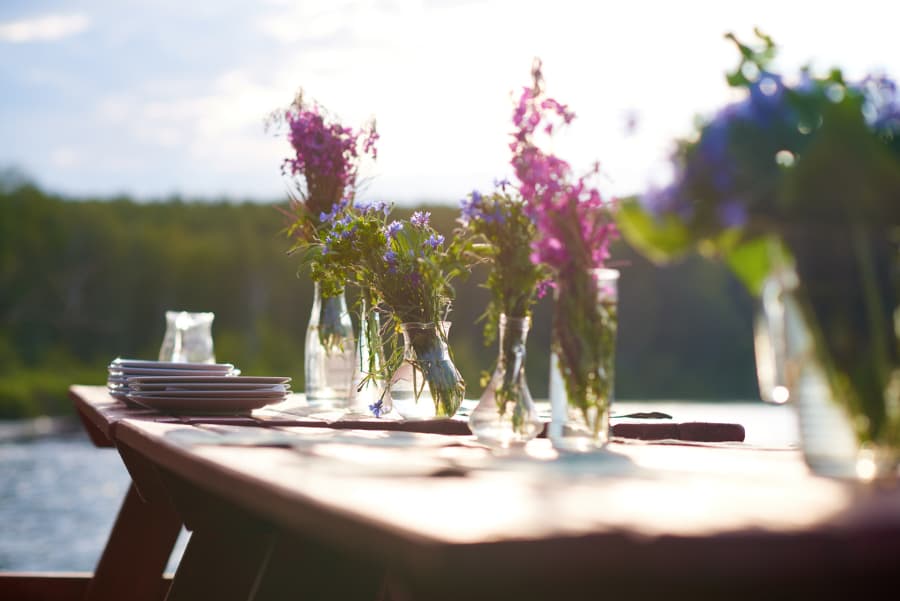 The right cocktails can turn any spring picnic into a garden party, regardless of the actual size of your garden. Your get-togethers may be smaller as you're social distancing during COVID-19, but as the weather warms up, a backyard, patio, or terrace can all make perfect venues for a seasonal get-together. Whether you're planning on grilling or catering from your favorite restaurant, Columbia Distributing in Portland, Oregon, encourages you to pair your meal with refreshing spring cocktails. Here are a few recipes that are sure to impress your guests.
Strawberry Gin and Tonic
A simple variation of the classic gin and tonic, this cocktail is easy to prepare and brings in the sweet, seasonal taste of fresh strawberries. Follow these steps to make a single serving of this springy beverage:
First, place a fresh strawberry, two basil leaves, and a spoonful or two of sugar into a cocktail shaker.
Mash them well with a muddler, add ice, and shake with gin and lime juice.
When the outside of your shaker has frosted over, strain the drink into a glass with more ice.
Top with tonic water.
Thread a slice of strawberry and a sprig of basil on a cocktail stick for a stylish garnish.
Serve and enjoy!
Mint Julep
The Mint Julep is the official drink of the Kentucky Derby for good reason! The cool, minty bourbon beverage is especially refreshing in the spring. It's simple, too, as it only requires three ingredients: mint, bourbon, and sugar.
Start by bruising four fresh mint leaves with ice in the bottom of your cup. Add a teaspoon of sugar and enough crushed ice and bourbon to fill the glass. Simply stir until the glass has frozen over on the outside, and you're ready to imbibe!  If you'd prefer something more adventurous, try adding rosemary, cucumber, bitters, or even a small spoonful of blueberry jam to give your juleps a fun twist.
Sangria
Spring is a season for fruity color and flavor, and there aren't many options fruitier than sangria. Originating in Spain, this sweet yet dry drink is bright and refreshing. It's also very simple and versatile – in fact, the only limit to sangria is your imagination.
At its core, sangria is a mixture of red wine, brandy, a sweetener, orange juice, and fresh-cut fruit. For your spring garden party, consider a mix of strawberries, blackberries, and blueberries, and a bit of club soda for fizz. If you like something lighter, substitute the red wine for rosé, use peach nectar in place of the orange juice, and toss in some peach slices and raspberries. Either way, serve sangria in a pitcher to keep it easy and casual.
Bee's Knees
With all the flowers in bloom, spring also brings out the bees. Celebrate our buzzy friends with a buzz of your own by enjoying a Bee's Knees cocktail. This old Prohibition classic is named for a 1920s slang term that means "the best." It combines gin with honey and lemon for a drink that's sweet, sour, festive, and refreshing.
Fill a cocktail shaker with ice, honey, gin, and lemon juice. Shake until the shaker's outside is cold, then strain into a chilled coupe. It's also great with rum instead of gin, and you can even add a spoon of lavender syrup to complement the honey with a floral undertone. Don't forget to garnish it with a twirl of lemon peel.
Beverages that Highlight Spring
Whether you're planning a picnic, an upscale barbeque, or a garden party, these colorful and classic drink recipes will prove to be the perfect refreshments. Columbia Distributing offers a wide variety of alcoholic and non-alcoholic beverages that are great by themselves or mixed up in spring cocktails. For more information, contact us today.