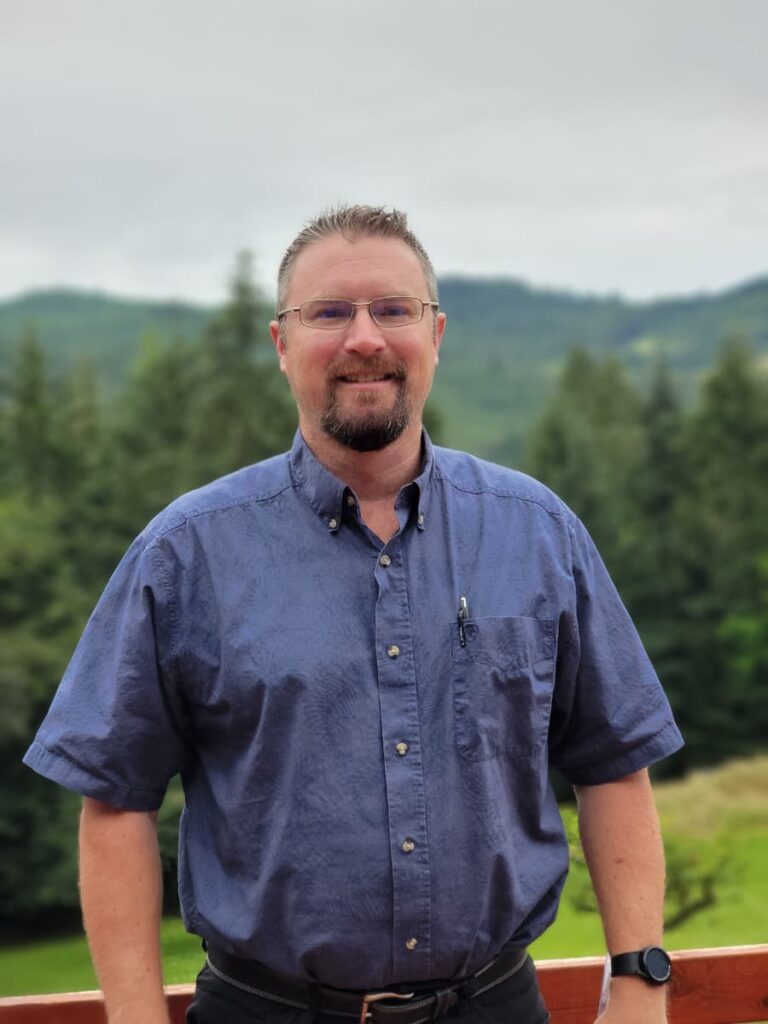 Columbia Distributing, a premier alcoholic and non-alcoholic beverage distributor in Washington and Oregon that supplies retailers with a variety of well-known brands, offers its employees the opportunity to work in an engaging environment with some terrific people. One of those people is district sales manager Brian Bliege. Having been with the company for eight years, Bliege provides a glimpse into what a typical day looks like working at Columbia Distributing and some of the amazing advantages for its employees.
Working as a District Sales Manager
Describing a typical day at Columbia Distributing can be challenging because no two days are ever the same, according to Bliege. However, that's one of the things he loves most about it. Overall, Bliege manages the day-to-day sales operations in his district, monitors daily sales, and oversees the execution of his team's sales goals.
A big part of Bliege's position is to teach, train, and coach his staff on how to succeed in their roles while preparing for the next step in their careers. Another crucial aspect of the district sales manager role, according to Bliege, is team building. "The success of our team relies on our ability to work together, share best practices, and understand how to communicate with one another," he says.
What Bliege finds most rewarding about his position is his ability to make an impact on others. "I consider myself a life coach for employees, helping them become their best selves both professionally and personally," he says.
The Columbia Distributing Difference
Before his time with Columbia Distributing, Bliege began his career at a large retailer when he was just 16 years old, working his way up to assistant store manager. During his time with his previous employer, Bliege had the opportunity to meet and work with some of the employees of the Columbia Distributing team. After 17 years, Bliege decide it was time to switch teams.
The character of individuals at Columbia Distributing made the difference for Bliege. "I got to know a lot of people over there and they are just good individuals," he says.
Professional Growth Offered at Columbia Distributing
Becoming a member of the Columbia Distributing team means the organization sees a great deal of value in you. The company looks to invest in its employees by offering excellent professional development opportunities and great training programs.
One program that especially stood out for Bliege was the Diversity and Inclusion Program. As an organization that is making great strides to help eliminate discrimination in the workplace, this program helps raise awareness and demonstrates how to properly treat all people and embrace their diverse backgrounds. "The program really helped me grow professionally," says Bliege. "It taught me new ways to connect and interact with people, which I have implemented."
The leadership team at Columbia Distributing encourages employees to grow professionally and offers support wherever it can. "I have had great leaders to learn from here at Columbia Distributing who had been great examples for me," Bliege says.
Advice for Prospective Employees
Those interested in pursuing a meaningful career at Columbia Distributing can gain an edge by listening to the advice of Bliege. "Be ready to work hard. It's not an easy job. Knowing how to organize time and information is key," says Bliege. "There's always a lot of information thrown at us, so being prepared will help you succeed."
Bliege also stresses the importance of a healthy work/life balance. "Make sure to execute at a high level but also make sure you take care of things you need to do for yourself," he says.
Career Opportunities at Columbia Distributing
Those in Washington and Oregon seeking a rewarding profession should consider applying for the open positions at Columbia Distributing. We appreciate the work our employees provide for us and look to show our gratitude in a variety of ways, including through the following excellent benefits:
Medical, dental, vision, and prescription insurance
Access to Teladoc
Tuition reimbursement
401k plan
Paid vacation, holiday, sick, and volunteer time
Flexible spending accounts (FSA)
Professional development opportunities
Life and AD&D insurance
Employee Assistance Program (EAP)
Disability insurance
Columbia Distributing hosts hiring events that allow prospective employees to better understand our winning work culture. Contact us today for information about our open positions and how to apply.