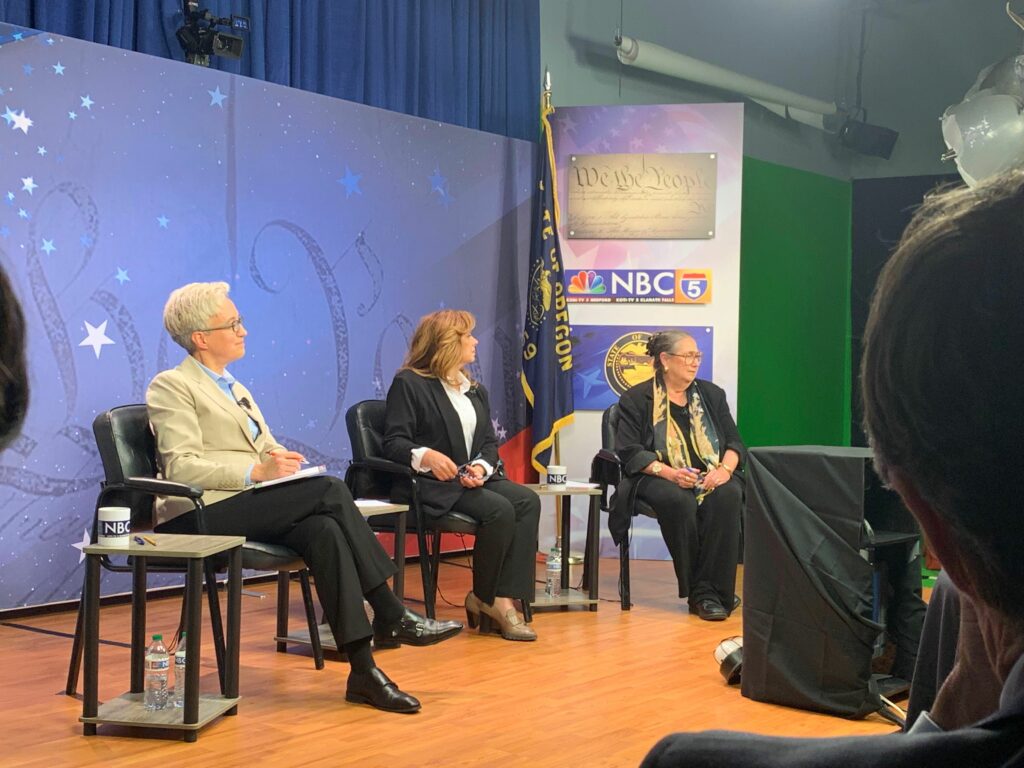 Wilsonville, Oregon-based Columbia Distributing recently hosted three Oregon Beverage Alliance meet and greets for the state's Governor Candidates, Tina Kotek (D), Christine Drazan (R), and Betsy Johnson (I). The events were followed by a debate among all three candidates down in Ashland, Oregon at Southern Oregon University.
The meet and greets were a great opportunity for Columbia's teammates, suppliers, and others to personally engage with the candidates, while introducing them to the business and industry. During the discussions, all three candidates commented that they do not support raising alcohol taxes.
Columbia thanks its partners at the Oregon Beer & Wine Distributors Association (OBWDA) for sponsoring the debate. A special thank you also goes out to Columbia's Director of Sales Lee Walton, District Manager Jeremy Merritt, and VP of Government Affairs Steve Gibbs.