Exploring the many craft beers available through a beverage distributor will help ensure a memorable Valentine's Day celebration. Craft beers can make for a delicious pairing with a special dinner and sweet desserts. Here are some top craft breweries with romantic brews worth trying.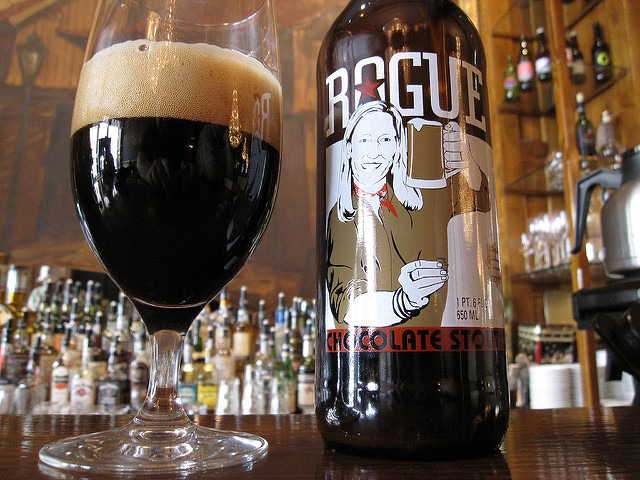 Rogue
Rogue's Chocolate Stout exudes a rich, earthy flavor with prominent notes of oats and hops. The dark ebony color of the Chocolate Stout makes this beer an ideal dessert beverage. Rogue is famous for brewing its beers without any chemicals, preservatives, or additives, and these beverages are part of a hand-made revolution. With just 11 ingredients including chocolate, this American stout beer promises to be part of a memorable evening.
New Holland Brewing Company
New Holland's barrel-aged stout, Dragon's Milk Reserve, offers several different varieties to suit virtually every taste. Try the Dragon's Milk Reserve with oak, raspberry, and lemon or a variety with coconut rum, which is sure to be a big hit. Additionally, an oak option with coffee and chocolate is a creamy mixture of vanilla and roast coffee. Or, ask the local beverage distributor about the Dragon's Milk Reserve with vanilla and chai spices, as a perfect nightcap paired with a decadent dessert.
Samuel Adams
Samuel Adams offers a distinct Chocolate Bock with an easy-to-drink malty flavor, and, as expected, a strong chocolate flavor paired with hints of caramel and roasted marshmallow. These flavors make it the perfect pairing with a nostalgic s'mores treat by the fire.
Dogfish Head
Romantic Chemistry, brewed by Dogfish Head, is an India Pale Ale with the essence of ginger, mango, and apricots. The ale includes three kinds of hops, which combine delightfully with the tropical fruits. With a fruity and hop-forward aroma, pair this medium-to-light ale with cheese, Mexican entrées, seafood, and more. Try Dogfish Head's Flesh and Blood IPA for an India Pale Ale with a citrusy aroma and flavor. Deep orange in color, this medium-bodied ale is ideal with both entrées and desserts.
With a wide array of craft beers available through a beverage distributor, you can create an unforgettable Valentine's Day with distinctive food, drink, and company.