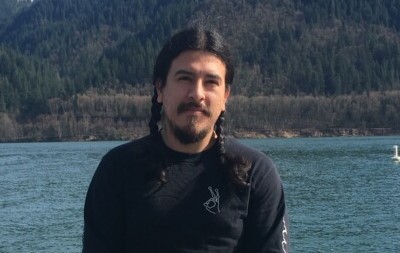 Columbia Distributing is a company where employees are encouraged to pursue training opportunities and advance their skills. And within each job role is a chance for networking, mentoring, and career advice. Marlon Argueta found encouragement from within the company to apply for a new job, and that's how he moved from his position as a driver to a routing analyst.
"I had just moved back to the Pacific Northwest, and I thought being a beer driver sounded pretty cool, so I applied and got an interview pretty quickly," says Argueta. He already had a commercial driver's license (CDL), so he was hired at Columbia Distributing to drive trucks in the Portland, Oregon, area for two years, and another year in Vancouver, Washington. The company distributes alcoholic and non-alcoholic beverages to retailers, restaurants, and bars throughout the Pacific Northwest and northern California.
Driver Positions at Columbia Distributing
Used to driving for long periods in long-haul work, Argueta initially assumed that would be the case at Columbia Distributing. "During orientation and my first day out, they give you a hand truck," he says, "and that's when I realized what I would be doing.  It was a small surprise, but it's been great."
He particularly enjoyed the relationships created with the customers along his routes. "It's like a treat. You go in and you joke around, and the day kind of goes by," he says. "It's definitely hard work, but it makes it a lot easier when you have these weekly relationships and get to see the same people."
Argueta also enjoyed being part of the team of truck drivers and warehouse staff at Columbia Distributing. "When you get back to the warehouse, you see the other drivers and start talking. You see the people at the warehouse and start talking," he says. "There's a different feel than just being a long-haul truck driver." There were also opportunities to talk with the supervisor team.
Applying for a New Position at Columbia Distributing
The routing analyst position was brought to Argueta's attention by the former director of delivery operations.
"I had gone through an interview process with him for the morning supervisor position, which I didn't get," he says. But Argueta was then encouraged to apply for the routing analyst position.
When Argueta looked at the job posting, his first thought was that he probably couldn't do it and might need a college degree. However, he appreciated that a member of the leadership team had confidence in his abilities.
"If the director of delivery operations is letting me know that I should do it, then I'm going to do it!" says Argueta. The first step in the process to land an interview involved a test using case studies. "It was a whole experience," adds Argueta.
New Perspective on Operations at Columbia Distributing
From his vantage point as routing analyst, Argueta became aware of the many moving parts that make up Columbia Distaributing. As a driver, he'd had ideas about how things might work better. "But realistically, when you are seeing everything, you see it's a whole process – from the salesperson putting in the order to routing to getting onto the truck," he says.
"One thing I've definitely learned here is that there is a process, and as a company, we are always trying to improve," he continues. "It's been interesting seeing that."
Now, Argueta feels that he has answers for drivers when they ask him about how things work at the company. "And I'm always happy to answer those questions for people," he says. 
Opportunities to Shine at Columbia Distributing
Argueta encourages his fellow employees to apply for other positions at Columbia Distributing using a favorite catchphrase. "Shoot your shot," says Argueta. "Do the thing that you want to do. You're not going to get there if you don't try."
He also advises persistence. "I don't think the company is going to push you away and say no, but if they do, just keep trying," he says.
Argueta finds the leadership team at the company to be helpful. "They give opportunities to be able to shine, for employees to prove themselves and show that they are able to learn a new skill and move forward," he says.
Argueta says he likes data science and wants to learn as much as possible in his current position, but he has a flexible view of any future roles at Columbia Distributing. "I might jump into a position that I didn't expect, through experiences I haven't had yet," he says.
For more information, contact Columbia Distributing.