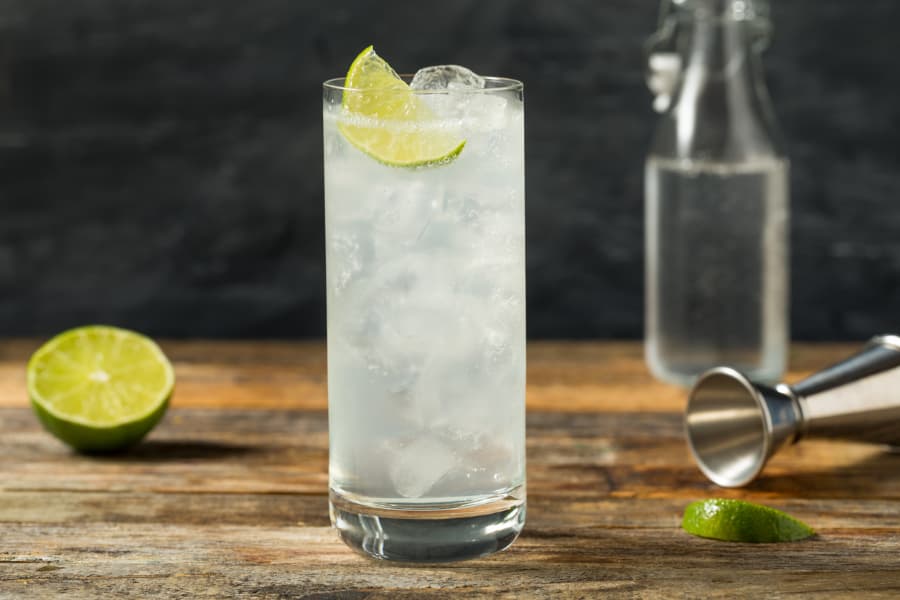 Refreshing beverages hit the spot during summer and warm weather. Much like hard seltzers have had in the past few years, ranch water is having a moment. This Western-inspired drink is an ideal choice for those who desire a smooth-tasting but not-too-sweet cocktail to cool them off during the sweltering heat. But what is ranch water? Columbia Distributing is the premier non-alcoholic and alcoholic beverage distributor serving Oregon and Washington. Here, we break down ranch water and how it compares to other beverages on the market, such as hard seltzer.
What Is Ranch Water?
Ranch Water consists of three ingredients: tequila, lime juice, and soda water. Its ascent to popularity on the market is in part due to its ability to combine these three ingredients, which are already highly favored among people who enjoy a drink. Tequila remains one of the most consumed spirits in the United States, and in 2021 it surpassed whiskey in retail sales, making it the second best-selling spirit behind vodka.
Another reason for ranch water's recent success is its appeal to ingredient-conscious consumers. While some customers may shy away from alcoholic seltzers due to a long list of vague ingredients, consumers know what makes up ranch water's simple recipe.
Furthermore, canned versions of ranch water aren't much different from what a bartender would prepare. With a similar taste profile, ranch water delivers consumers a more authentic cocktail experience compared to other canned cocktails that use various additional ingredients to replicate traditional alcoholic drinks.
Where Ranch Water Stands Today
Many hard seltzer companies are looking to cash in on the rise of ranch water by creating their own versions. If you want to give canned ranch water a try, consider these varieties:
Lone River Ranch Water
Lone River Ranch Water is known for offering consumers a Texas-sized helping of delicious flavor. Their ranch water options are made with 100% organic agave nectar, natural lime juice, and various fruit juices to create a variety of flavored options, including grapefruit and spicy jalapeño.
Topo Chico Hard Seltzer Ranch Water
Perfect for beach days, BBQs, and backyard parties, Topo Chico Ranch Water Hard Seltzer is made with 100% agave for sweetness and real lime juice. It's a refreshing twist on lime seltzer with a light, refreshing flavor. It also uses real lime juice and added minerals for taste.
Crafted to taste like the Texas cocktail, this spiked seltzer boasts 4.7% ABV. Best of all, the perfectly balanced flavor of this seltzer has only 100 calories, 2 grams of carbs, and 0 grams of sugar per 12-ounce can.
Waterbird Spirits Ranch Water
Made with the finest tequila distilled in the heart of Mexico, Waterbird Spirits Ranch Water consists of premium Blanco tequila, sparkling water, real lime juice, and natural flavors. It boasts a 5% ABV and has only 100 calories, 1 gram of sugar, and 2 grams of carbs per 12-ounce can.
Explore Ranch Water Brands with Columbia Distributing
Ranch water seltzers are becoming more and more popular and may just be this summer's new go-to beverage. Keeping up with adult beverage trends can be vital to growing your business and ensuring customer satisfaction. With expert knowledge of the industry, Columbia Distributing keeps up with emerging trends so you know what's in demand among your customer base.
In our endeavor to supply bars, restaurants, and other establishments throughout the Pacific Northwest with the best beverages to meet every taste, the team at Columbia Distributing is available to answer any questions and recommend products based on your target demographic. Contact us today to learn more about canned ranch water and the brands we carry.