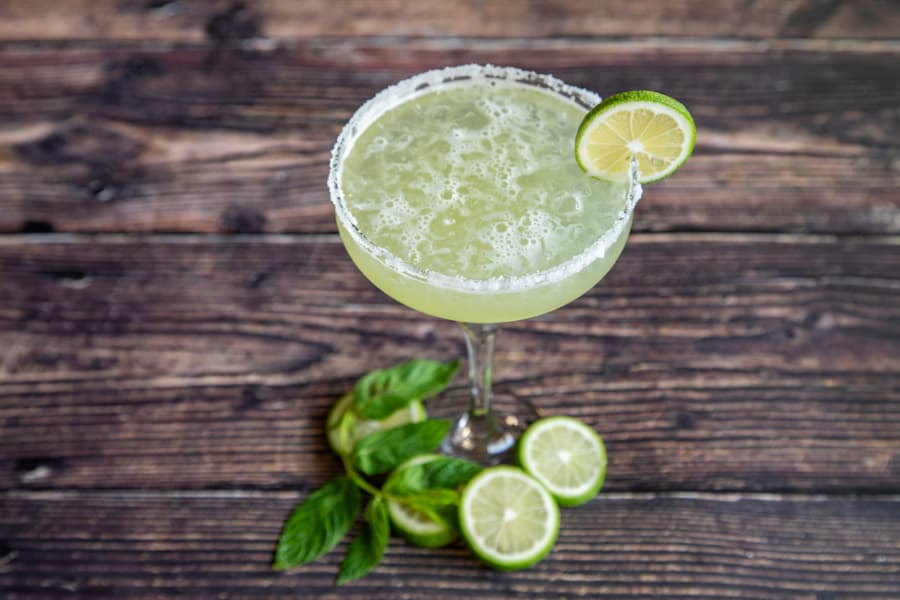 Cinco de Mayo is fast approaching, and you may already be stocking up on piñatas, taco shells, and the like. But have you determined what will be on your drink menu? Whether you're hosting a party or eating in, any holiday deserves a good beverage, especially one that brings out the best of spring. To help you prepare, Columbia Distributing in Portland, Oregon, suggests these Cinco de Mayo drinks to serve at your festivities.
Jalapeño Margarita
Tequila is one of Mexico's most famous and timeless imports, and it shines beautifully in a margarita. Spice up your celebration with this hot jalapeño twist on the classic tequila-and-lime recipe:
Start by slicing a jalapeño pepper into your desired amount of tequila – usually about one pepper for every three ounces of tequila.
Let this mixture sit overnight. Anywhere between 12 and 24 hours should suffice, but keep in mind that more time means a spicier drink.
When you're satisfied with the heat, discard the jalapeño slices.
Combine your jalapeño-infused tequila with lime juice, simple syrup, and a spoonful or two of orange liqueur in a cocktail shaker.
Shake it up with ice for about 30 seconds.
Strain into a salt-rimmed glass.
Garnish with a lime wheel if desired and enjoy!
Paloma
Did you know that the Paloma is one of the most popular Cinco de Mayo drinks in Mexico? Sweet and tart, this classy drink is highly refreshing and ideal for hot and humid weather. It's also pretty simple to make. To mix up a Paloma, just stir grapefruit juice and sugar until the sugar has dissolved. Then, just mix in your tequila, add ice, and top it off with fizzy club soda.
You can also experiment with different flavors and combinations. For instance, substituting tequila for mezcal gives your mimosa a bolder, smokier flavor. You can also add lemon and orange juice for a citrusy buzz. No matter what, though, a Paloma is best served in a highball glass with a salt-coated rim and garnished with a thick wedge of grapefruit.
Tequila Mimosa
Mimosas are perfect for brunches and get-togethers, and this Cinco de Mayo, we encourage you to put a Mexican twist on this classic. Instead of solely sparkling wine and orange juice, this variation on the mimosa theme uses tequila and grapefruit for a Latin American take on an old favorite. Follow these steps:
Combine your desired ratio of tequila, grapefruit juice, and simple syrup in a pitcher.
Keep it chilled until you're ready to serve.
When it's time to drink, pour into champagne flutes, filling them up about three-quarters of the way.
Add ice to each and top with prosecco or your preferred sparkling drink.
Before serving, top it off with a garnish like grapefruit wedges or a sprig of rosemary or mint.
Mexico Mule
If you like drinks with a kick, try this south-of-the-border twist on the popular and classic Moscow Mule. The Mexico Mule has a sweet, gingery bite that's sure to please.
To make the Mexico Mule, simply pour juice from one lime over a glass of ice. While any glass will do, we recommend the traditional copper mug. Top with one part tequila and two parts ginger beer – or whatever ratio you like best. If you're someone who likes it sweet, add simple syrup or agave to taste. Finally, garnish with a sprig of mint, clapped between your hands to release the fragrance and flavor.
Discover Your Favorite Flavor
Whether you're hosting a party, celebrating with friends, or just enjoying the night in, enjoy Cinco de Mayo with any one of these great drinks. At Columbia Distributing, we offer a wide array of alcoholic beverages to enjoy by themselves or as part of a holiday cocktail, as well as nonalcoholic options to please all of your guests. For more information, contact us today.