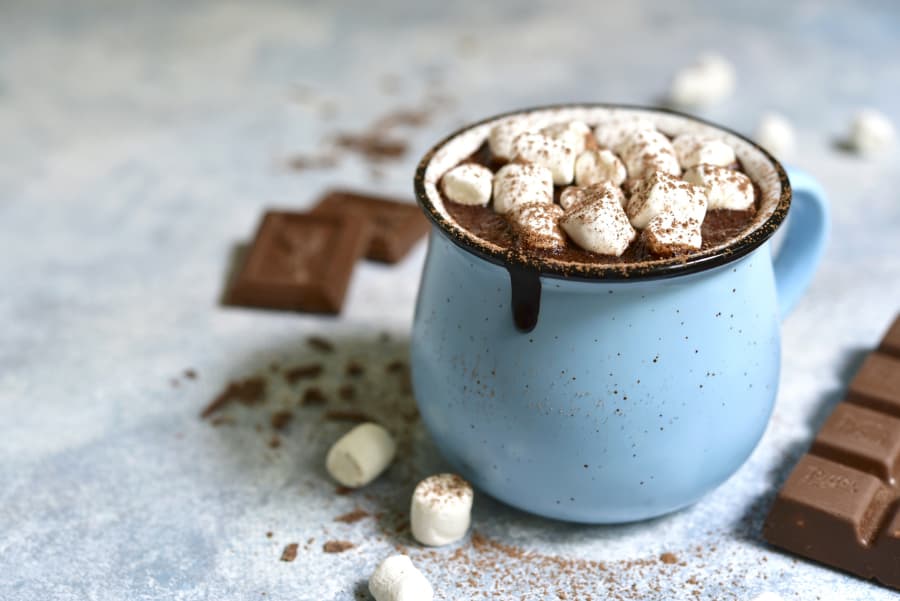 There are many ways to stay warm in chilly weather. One of the easiest – and tastiest – ways to do so is by cozying up with a big mug of hot chocolate. Hot cocoa tastes great with all sorts of ingredients and toppings, so you can customize this beverage to your liking. Here, Columbia Distributing describes a few hot chocolate recipes the whole family can enjoy.
Unicorn Hot Chocolate for the Kids
Unicorn hot chocolate gets its name from the array of colors you'll find in this drink. This beverage looks incredible and tastes even better. What's more, the lively colors are sure to warm up most any chilly day. Here are the ingredients you'll need for this tasty beverage:
1 c white chocolate chips
2 c half and half
1 tsp vanilla extract
Food coloring of your choosing
Sprinkles
Whipped cream
In a large saucepan, add the white chocolate chips, half and half, and vanilla extract. Bring the blend to medium heat and whisk constantly – do not let it boil. Before serving, mix food coloring into the hot chocolate. Pour it into mugs and garnish with whipped cream and sprinkles. You can also add other sweet treats like marshmallows or candy canes to add even more flair to this drink.
Kahlua Hot Chocolate for the Adults
This delicious drink is sure to be a hit at home or almost any party. Kahlua hot chocolate is the perfect beverage for those who want to enjoy hot chocolate with a kick. Here's what you'll need to prepare this drink:
2 c milk
2 tbsp sugar
1 1/2 tbsp unsweetened cocoa powder
1/4 tsp cinnamon
1/2 tsp nutmeg
1 oz Kahlua
Marshmallows
Salted caramel
Chocolate syrup
Combine liquid ingredients (except Kahlua) and seasoning in a saucepan on medium heat, stirring constantly for two to three minutes to prevent boiling. Remove the pan from the heat and carefully stir in the Kahlua. Pour the hot chocolate into mugs and garnish with marshmallows, salted caramel, and chocolate syrup.
Italian Hot Chocolate
Italian hot chocolate is a delicious treat that delivers a rich chocolate flavor and a satisfyingly thick consistency. Save this recipe for special occasions, and it will become something the whole family can look forward to:
5 oz high-quality dark chocolate
2 1/2 tbsp unsweetened cocoa powder
2 tbsp sugar
1 c and 1 tbsp milk
1 tsp cornstarch
Whisk the cornstarch and 1/4 c of the milk together in a small bowl and set aside. In a second bowl, add sugar, sift in the cocoa, and whisk until fully blended. In a medium-sized pot, add the remaining milk and bring it to a boil. Drop the heat to low, and slowly mix in the cornstarch slurry. Once the cornstarch mixture is incorporated, add the cocoa and sugar blend and the dark chocolate. Whisk until smooth and fully combined. Pour the prepared beverage into mugs and enjoy.
Find More Fun Drink Ideas from Columbia Distributing
There are countless ways to customize hot cocoa — which is your favorite? Columbia Distributing provides alcoholic and non-alcoholic beverages to businesses in the Pacific Northwest. For more information, contact us today.