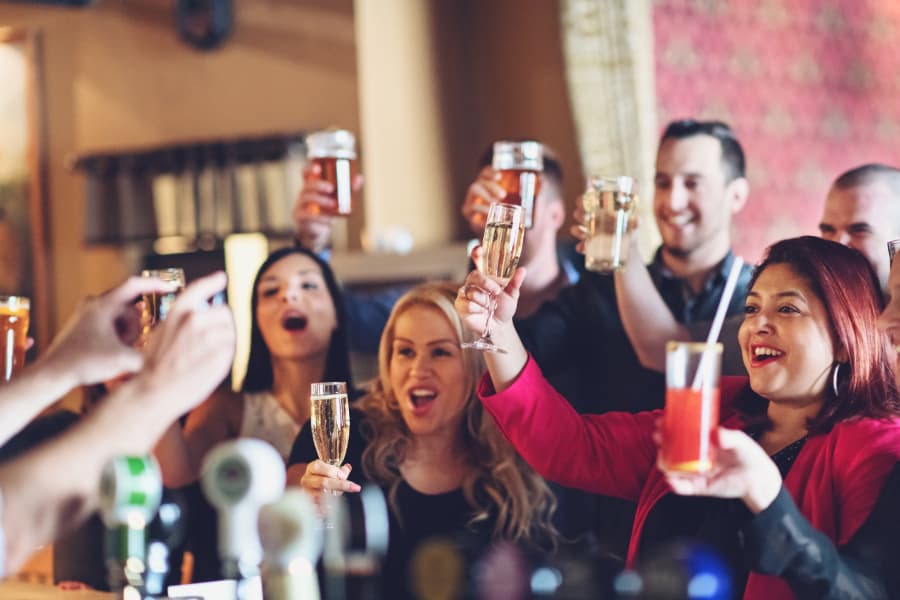 As a host, it's your job to ensure that guests are comfortable and feel included. And one surefire way to make sure every guest at the party has a great time is to have a variety of drinks on hand to accommodate different tastes. Here, Columbia Distributing explains how to cover all the bases at your next get-together with party drinks for everyone, no matter their preference.
The Basics
Not everyone drinks alcohol. That's why the first beverages included on your drink menu should be nonalcoholic. Party favorites typically include soda and water, but if you're looking to up the ante, offer up kombucha teas, coconut water, juice and maybe even some energy drinks. As a bonus, many of these options make great mixers for cocktails as well.
Beer and Wine
Some people are beer connoisseurs. Others are wine lovers. And a select few find themselves smack-dab in the middle. Please every taste bud by providing both beer and wine. Just remember: each beer and wine aficionado is different. Therefore, it's wise to stock up on draft, craft, domestic and imported beer, as well as a nice selection of dry, sweet and semi-dry wines of the red and white variety. Having a celebratory party? Consider adding Champagne or another type of sparkling wine to the menu.
Spirits
If you're hiring a bartender, you'll need to have quite a few spirits and other supplies on hand for them to work their magic. Crowd pleasers include vodka, gin, rum, tequila, bourbon, whiskey and vermouth. With those drinks in your arsenal – and a few extra ingredients, like simple syrup, lemon and lime juice and mint – you or the bartender will be able to whip up a number of popular cocktails, such as old-fashioneds, margaritas, martinis, Moscow mules, mojitos and much more. Or, they can serve drinks neat and on the rocks.
Plan Your Menu
Whether you offer a beer and wine combination, a beer and spirits mix or all the drinks mentioned above, make sure your guests have a blast at your next party by offering a wide selection of nonalcoholic and alcoholic drinks. To stock up on all the beverages you'll need, get in touch with Columbia Distributing today.