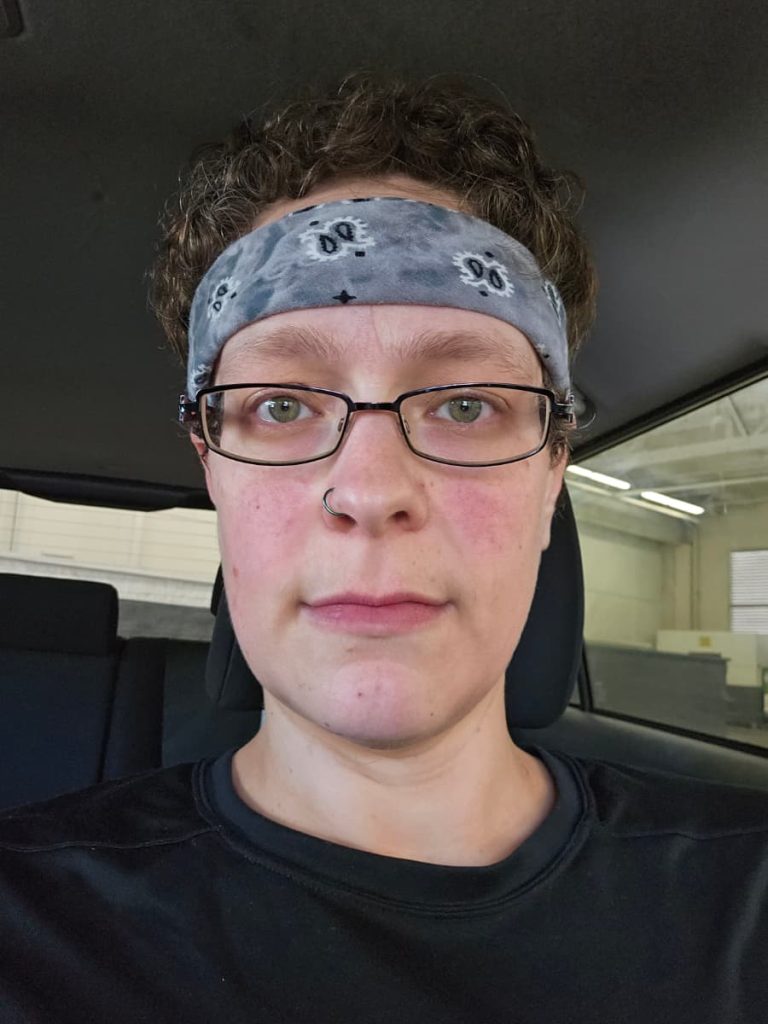 At Columbia Distributing, we pride ourselves on being a reliable source of the best non-alcoholic and alcoholic beverages around. We couldn't do the work we do without our merchandisers, who stock products at all our retail partners.
Today, we're highlighting Sarah Meisner, one of the members of our merchandising team. Meisner has worked as a merchandiser at Columbia Distributing since August 2021. Here, she shares a few insights into the employee culture at Columbia Distributing and why it's a great place to work.
A Merchandiser's Typical Day
Columbia Distributing has a team of delivery drivers who are responsible for bringing beverages to retailers throughout Oregon and Washington. However, our customer service doesn't stop there. Once the product has been delivered, merchandisers step in – they are the final step in getting our beverages into the hands of customers. Merchandisers stock and organize beer, wine, spirits, and non-alcoholic beverages, create and maintain product displays, and communicate with in-store personnel.
On a typical day, Meisner will visit three or four stores to merchandise the product at each one, sorting through new deliveries and back stock.
"There is always a lot of organizing, multitasking, planning, heavy lifting, board shuffling, and pulling around 3⁄4 of a ton of beverages with a pallet jack," Meisner says. She appreciates the amount of physical activity in this role – as she explains, "I get paid to work out!"
Positive Company Culture
The physical aspect is not the only thing Meisner likes about Columbia Distributing. "After working for them for a while, I really appreciate that I'm appreciated and valued. Everyone I encounter knows just how important my job is, and most of them don't hesitate to tell me. The positive reinforcement abounds," notes Meisner.
With over a dozen locations across OR and WA, Columbia Distributing needs a lot of dedicated people to serve our retailers, and in turn, their customers. To that end, we recognize just how important it is to have an inclusive company culture that welcomes employees from all walks of life.
Meisner has seen that commitment to inclusion in practice. "Being a woman in a male-dominated industry can be difficult, but the impact of that is certainly lessened by the inclusive culture at Columbia," she says. "My experience has been so positive."
That makes a real difference in the workplace environment and culture, she explains: "When employees feel appreciated and like their voices matter, it's very motivating!"
As a member of the Inclusion Council, Meisner does her best to make sure everyone on the team feels safe to share their thoughts and ideas. She wants everyone at Columbia Distributing to have the positive experience she has had.
"It's so important to be happy in your work and not dread going to work every day," she says. "Working in a team setting makes inclusion all the more important. Everyone on the team matters, and they should know it!"
Plus, employees at Columbia Distributing can be confident that they'll have access to career advancement opportunities like mentorship and training.
"I know that if I want to move up or switch departments, there are many opportunities," Meisner says. "All I have to do is ask. Everyone is so open and welcoming and willing to provide and share whatever information I need. Being on the Inclusion Council, I have no shortage of potential mentors."
Find Out More About Columbia Distributing
For those who are curious about working for Columbia Distributing, Meisner says, "Merchandising is an awesome job and a great place to start."
But the company also has job opportunities in other departments, such as sales and administration, as well as delivery driver and warehouse roles. "There are so many opportunities for people with all kinds of skill sets," Meisner explains.
Individuals in OR and WA who are looking for new opportunities at a supportive, inclusive company are encouraged to check out our distributing careers. At Columbia Distributing, we value teamwork, a strong work ethic, and giving back to our community. If that sounds like the kind of place you want to grow your career, contact us today to learn more about Columbia Distributing.