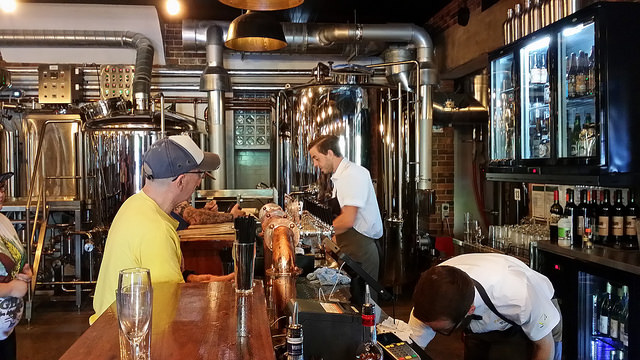 Craft breweries continue to open at a rapid pace, and for a good reason. They hit on a number of modern trends in the industry such as local ingredients, unique drink and food options, and great service. Explore these spot-on tips for how to get a craft brewery running with a successful start.
1) Hit the Ground Running
Craft breweries have exploded in popularity, which is good for the customer but creates a crowded field for owners. This means that there is little time for a transitional period. It's important to determine what beers will be sold, what foods will be available, and to hire the qualified staff needed to get things running right away. Consider a soft opening for friends and family before the doors become open to the public to ensure everything is in place.
2) Personalize Appearances
Many customers choose to go to craft breweries primarily because of the local, inviting atmosphere. This environment includes the building type, the seating area, and even the outfits of the waiters or bartenders. A small stone pub can get away with muted lighting and crowded pool tables, while a brewery on the outskirts of town next to a natural setting should capitalize on the natural light and offer amenities like open patios. Make sure that the bar's appearance fits with its location, and highlights what the spot has to offer that makes it unique.
3) An Educated Staff
It's important to know that some customers will be craft beer experts, while others will have very little knowledge about the field. The staff needs to be able to walk all customer types through their decision and help them find a beer within their taste range. In some cases, experts may want the exact details on each beer, and the staff has to be prepared to give a comprehensive and articulate description of the selection. This also applies to food pairings, describing the brewing process, and making it an outstanding experience with a connection to the community.
4) Market Smart
The market only has so much room for craft breweries. Each new one has to find a niche in the market and balance it with the current demand in their city. They then have to be able to pivot in the marketplace by bringing in new specials to keep the market growing and to build a loyal customer base. It's important to play into what your clientele likes. Distribution patterns need to be established right away and details as small as beer names need to be unique and make a splash.
With our broad range of brands and beverage types, Columbia Distributing has been helping businesses succeed for years. Contact us today to find out how we can help your local businesses thrive.