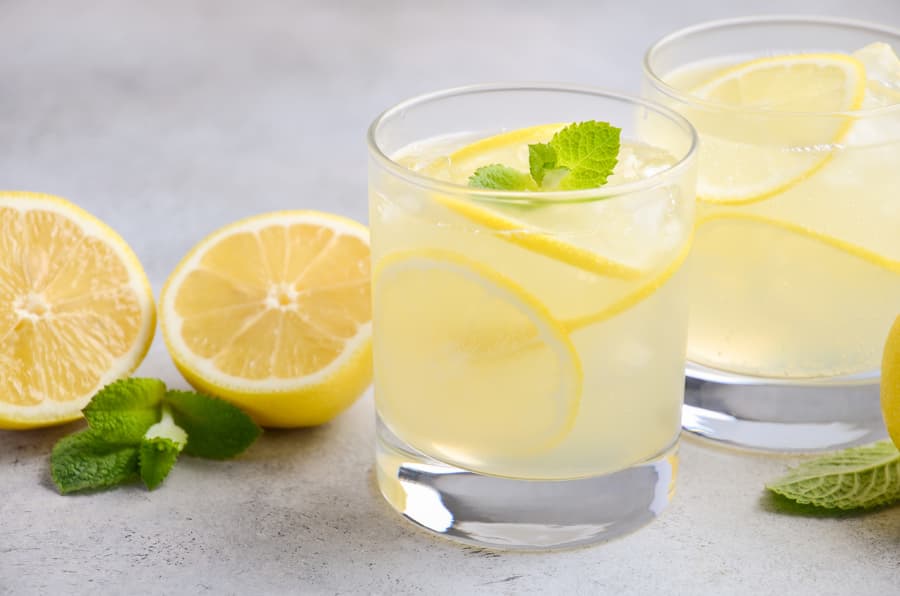 The feeling of a crisp, cool lemonade on a hot summer day is as timeless as it is refreshing, and most everyone can appreciate the relaxation that comes with a glass of lemonade in hand. With National Lemonade Day right around the corner, there couldn't be a better time to plan a get-together after work. Here are a few lemonade cocktail recipes from Columbia Distributing that are sure to help you wind down and cool off during this noteworthy occasion and other hot summer days in August.
Beat the Heat with a Lemon Drop
Sometimes, you want a fun, light beverage that's as refreshing as it is easy to make. The Lemon Drop is a simple cocktail that uses chilled or frozen vodka and your favorite lemonade. Enjoy it while relaxing by the pool or as an evening treat by the fire pit.
Ingredients
2 cups chilled/frozen vodka
1/2 cup fresh lemonade
1 lemon, thinly sliced to garnish
Ice
Instructions
Add ice to a small pitcher, and then combine your vodka and lemonade.
Stir for 30 seconds, then taste to be sure it's blended properly.
Add the lemon slices and mix them around in the pitcher.
Serve in a chilled glass and enjoy.
Cool Off with a Kentucky Lemonade
Some cocktails require a little more work, but that makes them all the more rewarding. This Kentucky Lemonade is sure to set your mind at ease as you relax with friends and family during those summertime barbecues.
Ingredients
3/4 cup granulated sugar
3/4 cup water
1-1/2 cups fresh lemon juice (about six lemons)
1/2 – 2/3 cup bourbon (to taste)
6 cups ginger ale
lemon slices (for garnish)
Instructions
Over medium heat, mix the granulated sugar and water together in a small saucepan. Stir occasionally, and wait for the sugar to disappear (the water should be clear).  Allow it to simmer another minute or two, and remove from heat.
Add lemon juice, mint leaves, and bourbon to the saucepan, and let the mixture cool.
Strain your mixture into a large pitcher. Pour in the ginger ale, ice, and lemon slices.
Stir to combine and serve.
Relax with a London Lemonade
Of course, there are days where you find yourself wanting a refreshing drink without the hassle of a complicated cocktail. That's where the London Lemonade comes in handy. Unwind with this simple recipe.
Ingredients
2 ounces gin
4 ounces fresh lemonade
Lemon slice to garnish
Instructions
Chill your glass.
Fill a separate glass with ice, and then add the gin and lemonade. Stir gently to combine.
Strain the mixture into your chilled glass, garnish with a lemon slice, and enjoy.
Find More Refreshing Cocktail Recipes at Columbia Distributing
Every year, summer brings months of sweltering heat, and finding a reprieve from that is no small feat. Try these delicious lemonade cocktails on National Lemonade Day and beyond. Reach out to Columbia Distributing to learn more about the brands we carry and distribute to businesses throughout the Pacific Northwest.