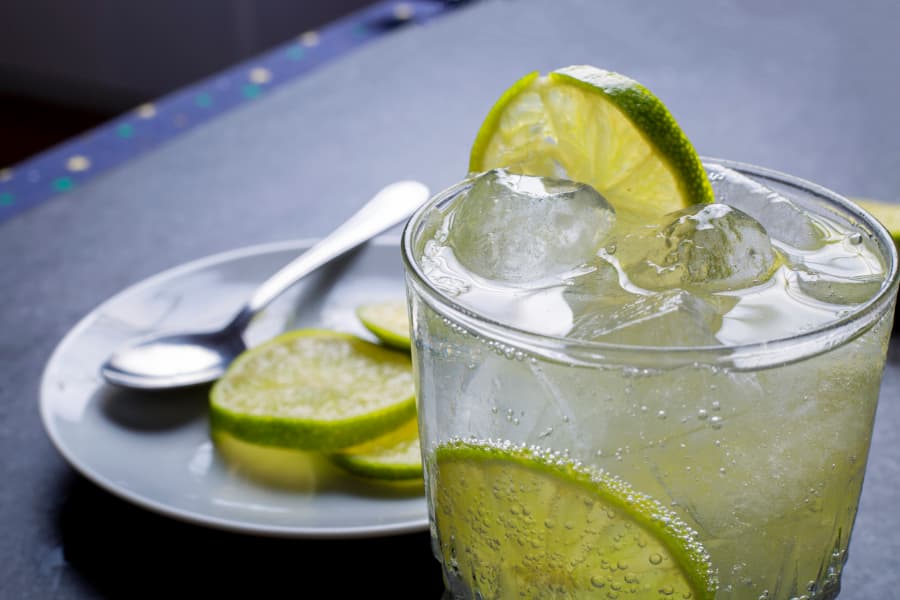 You're familiar with limes – they're the small, round, green cousin of oranges and lemons. Sweet with an acidic bite, they have a floral scent and undertone and are popular in pies and salsa. But did you know they're great in drinks, too? Here, Columbia Distributing in Portland, Oregon, takes a closer look at everything you need to know about the timeless and tasty tradition of lime in drinks.
Why Lime?
People have been using lime in their drinks for hundreds of years. It's said that the tradition started in the 1740s, when a British Navy admiral named Edward Vernon ordered his men to water down rum with lime juice. At the time, he didn't realize that the vitamin C in lime juice kept his men safe from scurvy, a dangerous sailor's disease. After noticing how healthy Admiral Vernon's men were, the entire British Navy started drinking lime juice, thus beginning the history of lime in drinks.
These days, we use lime in a myriad of different ways – not just to prevent scurvy. And health benefits aside, limes are also delicious. People make a plethora of lime-flavored drinks, including traditional rum but also expanding to beer, tequila, malt, and even hard cider. Limes are also used in several classic cocktails, from the margarita to the gin and tonic. If alcohol isn't for you, there's always lime soda, lime-flavored water, or just good old-fashioned limeade.
Lime-Flavored Beverages
Excited about the flavor of lime? You can purchase a wide variety of lime-flavored beverages, both boozy and virgin. A few examples of the lime drinks we offer at Columbia Distributing include:
Lime Cocktails and Mixers
Lime is also great in cocktails. If you can think of a timeless classic cocktail, it probably includes lime. And if not, there's probably a version that does feature the fruit. To stick with Admiral Vernon's traditional lime-and-rum combo, there are plenty of options, including:
The Daiquiri is the simplest: just rum, lime juice, and some simple syrup for sweetness.
A Cuban Mojito is a refreshing hot-weather drink with mint, lime, rum, and club soda.
A combination of rum, lime, and Coke yields another Cuban favorite, the Cuba Libre.
The classic Mai Tai adds Grand Marnier and Orgeat syrup.
For people who don't love rum, you can add lime to just about anything else, too. The classic margarita combines lime juice, tequila, and orange liqueur over ice. Or, you can add lime to gin for a Gin Rickey. If you like vodka, combine it with lime and ginger beer for a tasty Moscow Mule.
Discover Your Favorite Lime Drink
Love the taste of lime, or excited to give it a try? There are plenty of options to explore in the world of lime in drinks, from flavored beverages to classy mixers and everything in between. If you're in the mood for lime, Columbia Distributing offers a wide variety of beverages you can take advantage of. To find out whether we distribute to your area, contact us today.