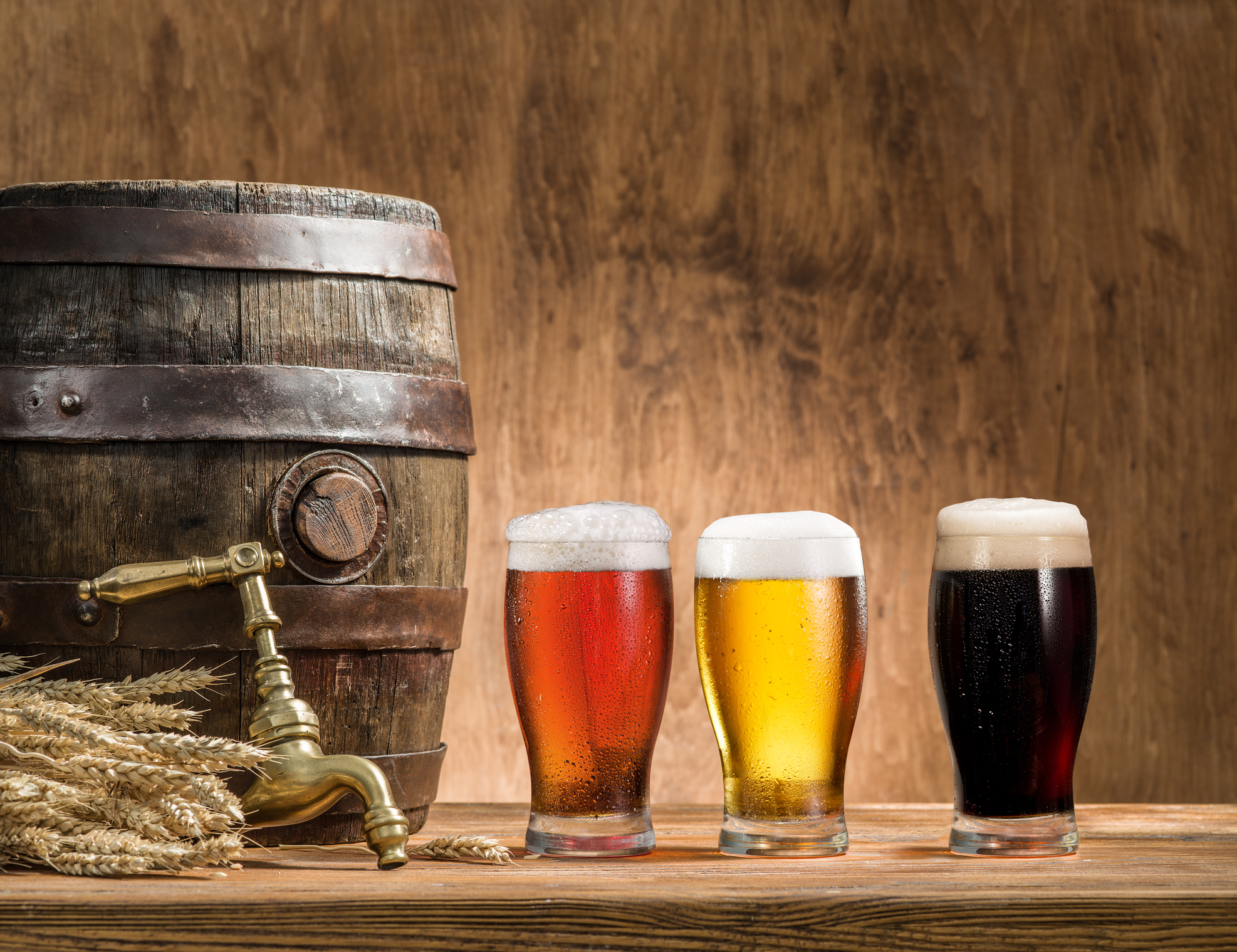 Over the past decade or so, there has been a surge in the numbers of craft beer created by smaller independent breweries. Located in almost every corner of the United States, they have created a veritable paradise of beer flavors for the discerning connoisseur. While we hesitate at Columbia Distributing to name any one particular brand as the very best, we do recognize true quality when we see – and taste – it. Here are five of our favorites:
Coffee Cinnamon B-Bomb – This strong ale was rated both the "Best Beer" in Washington state and the "Best Beer in the World in 2015. For an extra kick of flavor, the brew masters at the family-owned and -operated Fremont Brewery age this ale in whiskey barrels for up to 2 years. Try it with venison, lamb, duck or any food with a pronounced flavor.
North Coast Stellar IPA – It is rare to find a pale ale that really distinguishes itself from its peers but North Coast has a created a masterpiece with their Stellar IPA. It is not only mild on the bitterness scale – rated as a 59 IBUs – but also includes more than a hint of the pine flavors reminiscent of its roots amidst the forests of Northern California. We love it with seafood.
Lost Dune Summer Ale – The creator of this summer ale, the New Holland Brewing, has been "pouring its heart out" for over a century. This particular brew combines a variety of citrus notes overladen with a strong taste of coriander. It pairs well with tangier foods such as jalapeno jack cheese or Peking Duck.
Easy Day Kolsch – Inspired by traditional German ales, this light but crisp brew is perfect on a hot summer day. It melds a toasty malt background with a spicy hop finish. There is a hint of orange that makes this beer perfect for mild dishes such as Chicken Paillard or mildly seasoned prime rib.
Rolling Thunder Imperial Stout – This thick and creamy stout from the Rogue Brewery has it all – a roasted malt background accentuated with a strong dose of hops as well as sweet overtones of vanilla, coconut and cherry. This beer pairs well with anything off the grill including smoked sausage or pulled pork.
BONUS !!! – Woodchuck Hard Cider – We know this is not technically a beer but it still is a great all-around great adult beverage. With a medium body and a fresh apple-infused finish, this cider is perfect when paired any strong cheese or chocolate-flavored dessert.
These five beers are just a small sampling of what is available our Portland, OR and Kent, WA distribution hubs. We stock over a thousand brands of domestic and imported beers. For more information on these particular brands and on dozens of other flavored craft brews, please contact us at Columbia Distributing. We can be found online at ColDist.com or reached directly at 800.949.5997.