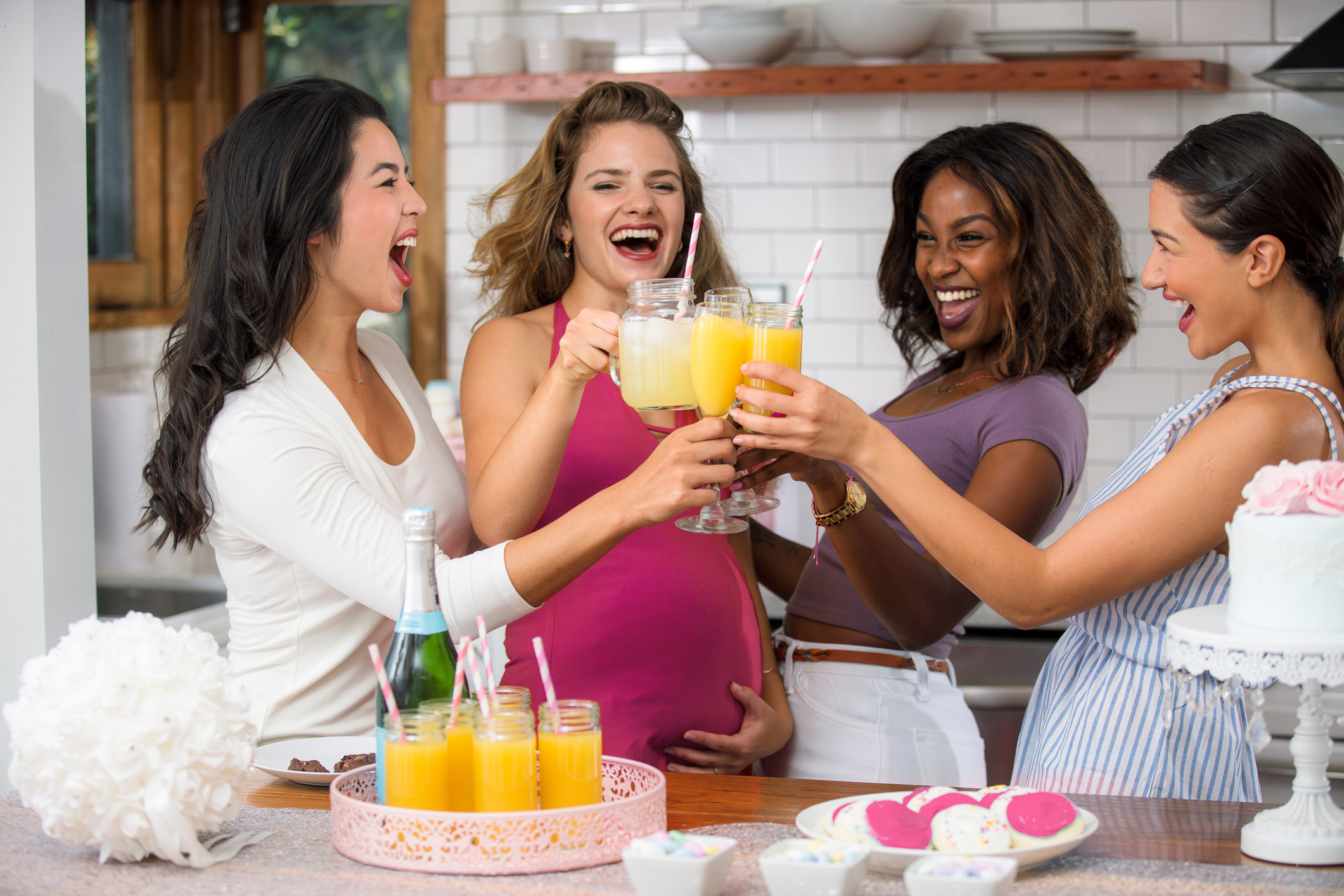 A mimosa in the morning is that little bit of heaven that gives you an energy boost and a reason to get out of bed in the morning. Mimosas are a must-have for any brunch, but if you are a frequent brunch goer or mimosa drinker it can be easy to get a little bored with a classic mimosa. The great thing about mimosas is that they are easy to elevate, that classic orange flavor is easy to work with and compliments many other flavors.
Here's our ideas for a mimosa for every taste:
For the purist
If you prefer to stick to your classic mimosa, but want to elevate it try substituting your orange juice for a high-quality orange juice. This can make a huge difference in the quality of flavor.
Calypso Classic Mimosa
For a classic mimosa try mixing Calypso Orange juice with champagne. Calypso Orange Juice is 100% juice and made with the finest ingredients.
For those that sparkle
If you want a morning mimosa with more fizz and a little bit of sparkle try substituting the orange juice for a sparkling water. You can easily make a mimosa with any fizz and flavor you want in this combination.
Sparking Strawberry Kiwi Mimosa
For a fun refreshing morning twist on the mimosa, try substituting a sparkling water for orange juice, we suggest. Great for morning and great for summer.
For the bold
For a bold morning mimosa try using a flavored orange juice or an orange soda. This will give your mimosa a new flavor while still keeping true to the classic mimosa recipe you love.
Honey Orange Mimosa
To kick up the classic mimosa recipe instead of orange juice substitute Rogue Soda in Honey Orange. The Rogue Soda Honey Orange is a refreshing craft brew with a bite of citrus finished with a floral touch, it's your new favorite orange soda.
For brunch with a bang
If you like your mimosa to have a little more edge you can make your own version of a mimosa with spicier substitutes for orange juice and harder substitutes for champagne.
Pink Gin Mimosa
If you're looking to kick your morning mimosa up a notch and have brunch with a bang. Rogue Spirits has developed a cocktail that fits the bill called Pink Gin and Juice. It's a combination of Rogue's award winning Pink Spruce Gin, grapefruit juice and orange juice.
Fruit Salad Cider Mimosa
For something different and a twist of both flavor and color try Rogue Fruit Salad Cider in your mimosa. With a purple color and a rich berry flavor the fruit salad cider will elevate your morning mimosa to a whole new level.
Whether you enjoy your mimosas with a classic flavor or prefer mimosas to have a little more edge there is guaranteed to be a mimosa for you. For more cocktail recipes and to learn more about top quality unique brews and booze check out www.chillist.com and look for our flavors in a store near you.