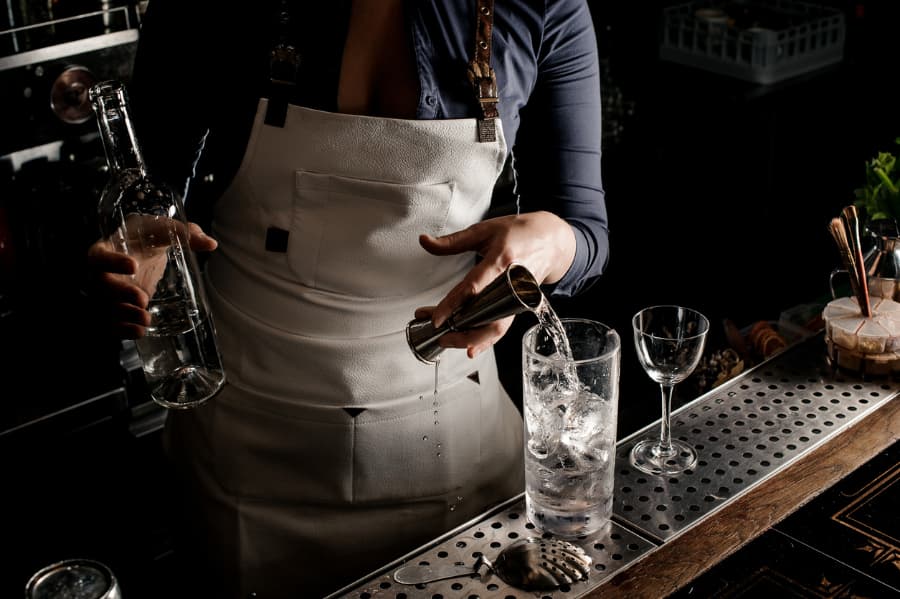 Vodka is known as the unsung hero of the mixed drink world. This distilled alcoholic beverage has been the quiet foundation of many favorite mixed cocktails for decades. It's smooth, subtle profile fits in well with so many different kinds of mixers; it's not surprising that it is a staple of homes and bars across the globe. But most don't know that there are vodka flavors so bold and unique that they not only complement great cocktails, they are also wonderful stand-alone beverages. Columbia Distributing provides distinctive vodka flavors to the retailers, restaurants, and caterers that we serve. Here are a few that you'll find.
Orange Cream Pop
For those with nostalgic taste buds, the Svedka Orange Cream Pop flavored vodka will conjure up feelings of summer and melting 50/50 bars. This creamy, full-flavored vodka is so distinctive it can be enjoyed all on its own or with a spritz of soda water for a refreshing cocktail on a warm night.
Cucumber Lime
Some days require a reset button. When the workday is long and the chore listing unending, cucumber lime vodka is a refreshing beverage that can be there with you while you happily sink into the couch and enjoy a night in. Try it with a few ice cubes or with a splash of fresh lime juice and orange Curaçao bitters.
Strawberry Lemonade
If you're trying to plan the perfect party or event, consider serving strawberry lemonade vodka. Strawberry lemonade is a flavor that pleases most palates, and the addition of smooth vodka can add a little spunk to your event or dinner party. Blend in some Blue Curaçao, pineapple juice, fresh lemon juice, and ice, put on some great dance tunes, and watch your party come to life.
Rosé Vodka
If you're looking to spice up date-night, consider an infusion of taste and energy with rosé-infused vodka. Vodka is such a versatile beverage that it can be blended with almost any flavor profile to make a unique, individualist cocktail. The Rosé Vodka from Svedka is a fruity, spirited take on rosé wine that packs the punch of a vodka beverage. Great as a stand-alone date-night drink, the Rosé Vodka can also be crafted into a martini with a little simple syrup, lemon juice, and fresh strawberries for the perfect beverage to go with a Latin or Spanish dish.
Cherry
It's a classic flavor profile in many cocktails but when paired with vodka, cherry really shines. Cherry vodka can add a sweet touch to a big, birthday bash, beach party, or college graduation event. The taste is reminiscent of spring and it can be mixed with some simple syrup, cured cherries, and lemon wedges for a delightful springtime treat.
Explore Distinctive Vodka Flavors with Us
Our ever-expanding portfolio of beverages includes some fantastic, distinctive flavored vodkas that are sure to please your guests. Contact us today to learn more about the flavors we offer.