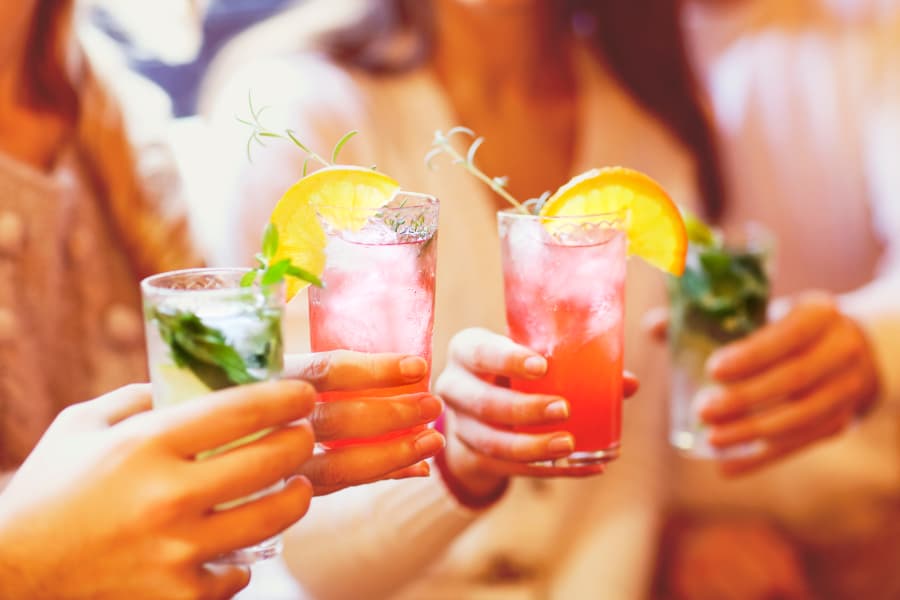 You don't have to be a bartender to whip up your favorite mixed drinks. In fact, many of the most common cocktails only require a few ingredients and are easy enough to make at home. Today, Columbia Distributing takes a look at what some of the most popular at-home cocktails are. رهان المباريات Whether you're hosting a party or simply treating yourself, use these recipes to make cocktails like a true professional.
Margarita
A margarita on the rocks is always a go-to. While there are many flavor variations, some of the best recipes are also the simplest. One of our favorite recipes calls for 2 oz. of Casa Noble Crystal Tequila, 1 oz. of agave nectar, 1 oz. of lime juice and ice. Mix it together in a cocktail shaker until the drink is chilled, and then strain it into a glass. A salt rim and a lime wedge garnish are optional.
Whiskey Sour
Whiskey sour is a common drink-of-choice at bars and weddings, but it's also easy to make at home. You just need 1.5 oz. of whiskey or bourbon, 0.75 oz. of fresh lemon juice and 0.75 oz. of simple syrup. Combine the ingredients into a shaker with ice, and then pour into a glass over more ice. Top with a cherry and lemon wedge and you're done.
Moscow Mule
Famous for its copper mug, the Moscow Mule tastes just as great at home as it does at the restaurant.  It's made by mixing 1 part vodka with 2 parts ginger beer. Add in some fresh-squeezed lime juice and pour it over ice. You don't need the mug, but it certainly helps it feel more authentic.
Cosmopolitan
The Cosmopolitan, or Cosmo, is another popular cocktail. An easy way to make this drink at home is to combine 1.5 oz. of Casa Noble Crystal Tequila with 0.75 oz. of triple sec, 0.5 oz. of lime juice and 0.5 oz. of pomegranate juice. Pour it over ice and top it off with an orange peel.
To make a more traditional Cosmo, use Svedka vodka, triple sec, cranberry juice and lime juice. No matter what ingredients you use, this drink's zesty flavor is a great choice for any occasion.
Cocktail Ingredients From Columbia Distributing
The margarita, whiskey sour, Moscow Mule and Cosmopolitan are just a few of the most of popular at-home cocktails. To build a well-maintained supply of spirits and juices to satisfy all your mixed drink fans, Columbia Distributing can help. Contact us today to learn more.