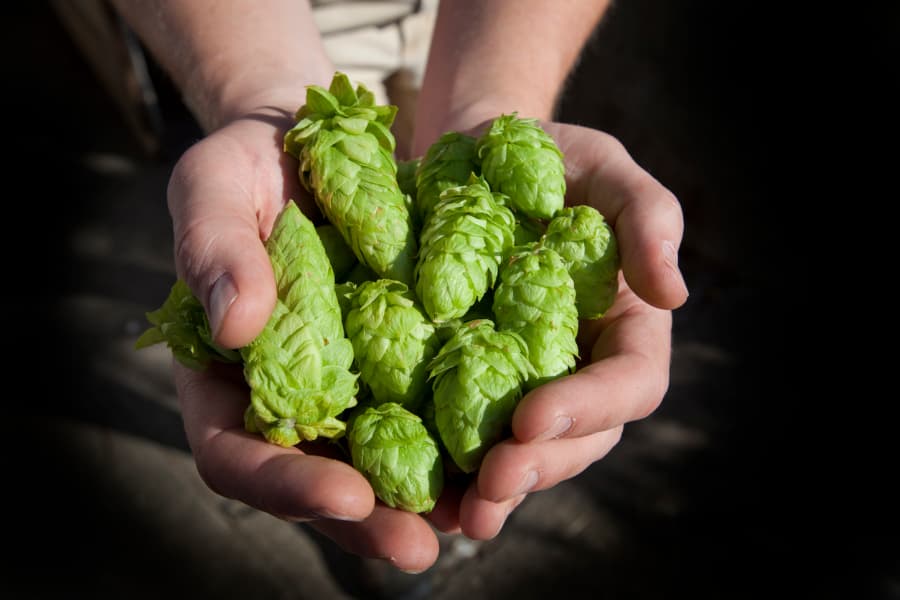 What are hops in beer? The flowers of the Humulus lupulus plant, hops are a staple in nearly every beer recipe known to humankind. The earliest brewers began using the ingredient to balance out the sweetness of barley, wheat, or oat-based beers. Today, hops are regarded as the basis of the modern craft beer movement, which began in the 1960s and 70s and exploded in the 2010s and 20s.
Hops are grown in regions with mild climates, nutrient-rich soil, regular precipitation, and lots of sunshine. They come from all over the world, so the flavor, aroma, and bitterness of each type can vary greatly. Here, Columbia Distributing, a trusted distributor of non-alcoholic and alcoholic beverages in Oregon and Washington, discusses the different types of beer hops and how they affect taste.
Australasian Beer Hops
Quite popular with American beer brands, these hops are from the Australian and New Zealand areas and are popular in hazy India pale ales (IPAs) and pilsners. They pack a punch yet offer a smooth mouthfeel and finish, no matter the type of beer. Specifically, the most sought-after types of Australasian hops include:
Eclipse
Ella
Enigma
Galaxy
Motueka
Nelson Sauvin
Topaz
Vic Secret
C Beer Hops
American beer hops production had been a mainstay in Colonial times, but prohibition and war led to their decline in the mid-1900s. American hops became a viable industry again in the 1970s when several varieties were produced in the Pacific Northwest. All of these hops began with the letter C:
Cascade
Centennial
Columbus
These hops are largely credited with the boom of the craft beer scene. Their aromas, complex flavors, and citrusy, piney notes inspired the creation of many early craft beers. Beer hops are still grown in this region, primarily in Oregon, Washington, and Idaho.
Experimental Beer Hops
As their name suggests, these are thought up by hop breeders in laboratories. In other words, scientists specializing in beer hops are constantly experimenting with cross-pollinating types of hops together, always searching for the combination that exhibits the best characteristics for beer. Examples of experimental hops that appear in commercial craft beers include:
Anchovy
Peacharine
Talus
Vista
Juicy Beer Hops
When you combine juicy hops with classic craft beer flavors, magnificent things can happen. Fruity, juicy hops have revolutionized the tastes of many craft beer enthusiasts, whether enjoying blueberry-inspired ales or tropical flavors like pineapple and mango. Juicy hops first became popular in 2008, when Citra was created. Other types of juicy hops include Mosaic and El Dorado.
Noble Beer Hops
These classic hops originate in Europe, mostly in Germany and the Czech Republic. These grassy, floral, zesty hops are mainly used in pilsners, Belgian ales, and Old-World styles of lager. There are four noble varieties of beer hops, including:
Hallertauer
Saaz
Spalt
Tettnang
Please Even the Hoppiest Taste Buds with Columbia Distributing
While some beverage enthusiasts travel the world to try the varying tastes of beer hops, others prefer trying craft beers at the convenience of their local retailer, bar, or restaurant. To help your clientele in OR or WA try the beer hops of the world, stock your inventory with beer selections from Columbia Distributing. For more information about our products and the areas we serve, contact us today.