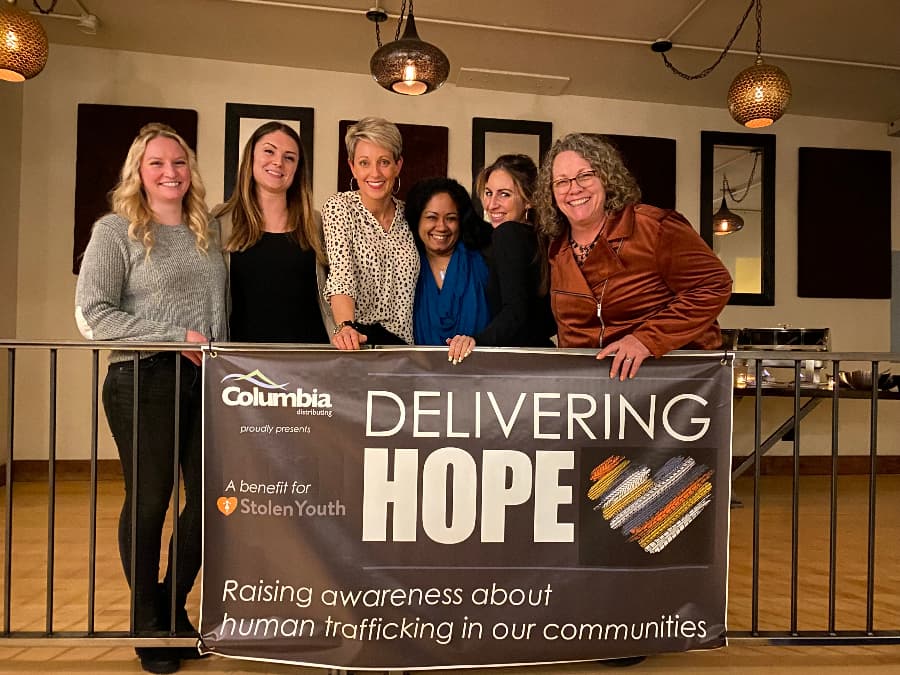 Staying true to our vision and values, Columbia Distributing is proud to stand behind several important causes and organizations. As a premier beverage distributor in Washington and Oregon, we make it a point to be an active member of the communities we serve. As we look to continue our charitable work, we turn our efforts to a topic we believe doesn't receive enough attention: human trafficking.
In 2021 alone, the Polaris Project identified 16,554 total likely victims of human trafficking. To help shed some much-needed light on this crisis, Columbia Distributing will be educating over 2,800 employees on how to recognize and report signs of human trafficking.
"I've been here nine years, and there have been a lot of organizations and causes we've helped. But I have never seen so much passion and willingness to effect change here," says Lindsi Taylor, director of communications and diversity, equity, and inclusion strategy. Learn more about the steps Columbia Distributing is taking in the fight to end human trafficking.
StolenYouth Kickoff Event
To help jumpstart this new initiative, Columbia Distributing held an event in early March 2023 supporting a Seattle-based organization called StolenYouth. The mission of the organization is to raise funds and build awareness to prevent child sex and human trafficking, connect victims with resources, and empower survivors.
The event was a tremendous success, helping to raise $8,000, all of which went to StolenYouth and its efforts. Among those in attendance was Washington Attorney General Bob Ferguson, whose efforts to end human trafficking are well documented.
At the event, Columbia Distributing declared its plans to become a vigilant community partner in the fight to end human trafficking. We announced we would begin educating current and new employees on the signs of human trafficking and what to do when they see it.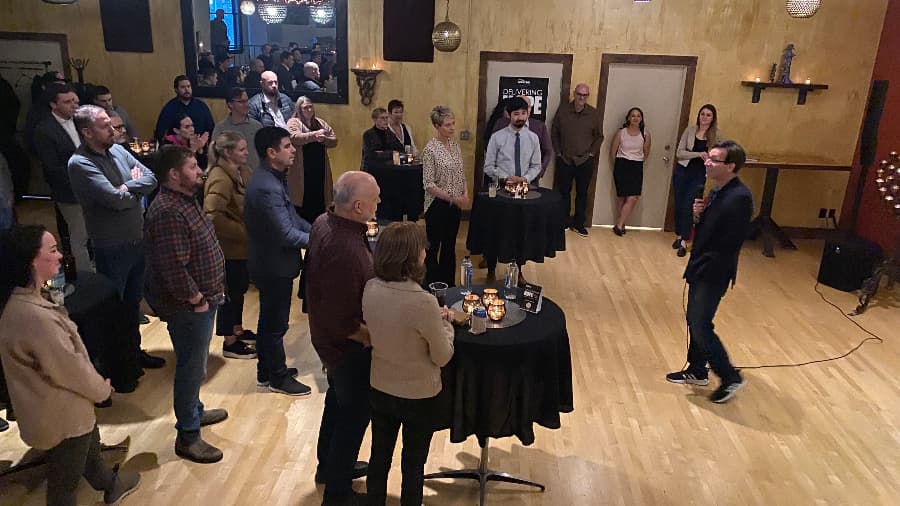 About the Training
Human trafficking can't be stopped by one individual, but a collective effort can make an impact. The training at Columbia Distributing is designed to equip employees with the appropriate tools and resources to help them spot suspicious behaviors and alert the proper authorities.
Training is conducted in a group setting. "We know that human trafficking is a very sensitive topic and there could be opportunities for triggering emotions and trauma," says Taylor. "We wanted to make sure we created the safest space possible for our employees."
While the training is designed to inform employees of the warning signs of human trafficking, the group format is also used to help encourage discussion among employees.
"As we talk about the signs of human trafficking, we encourage dialogue regarding past experiences. Maybe an employee thought they witnessed human trafficking," says Taylor. "If not, we share what they might already encounter in their day-to-day and how to now navigate that and elevate that understanding."
Annual Training and Plans for Additional Resources
Since human trafficking is an ongoing crisis, Columbia Distributing intends to revisit this training annually. In honor of National Slavery and Human Trafficking Prevention Month every January, Columbia Distributing will remind employees of the signs of human trafficking, including how to spot and report them.
"We aim to make this initiative bigger every year," says Taylor, who plans to add speakers and charities whose work helps see an end to human trafficking. "It's hopefully going to be something bigger than we've ever known in terms of everybody embracing the initiative."
For more information about the efforts Columbia Distributing is making to put a stop to human trafficking in Washington and Oregon, as well as nationwide, contact us today.