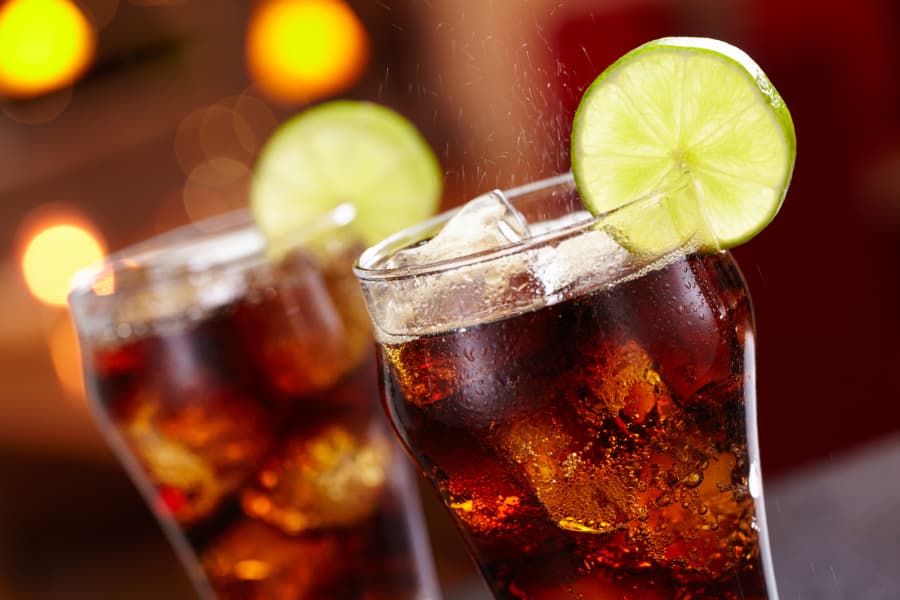 Do you have a sweet tooth? If so, you're not the only one – and drink manufacturers know that. There are a wide variety of sugary alcoholic drinks out there, from hard soda to ginger mules to cotton-candy-flavored malts, that will make your taste buds dance. At Columbia Distributing, we offer several top brands of hard sodas and sugary carbonation, including Reed's, Mike's Hard, Four Loko, and more. Here are some of our top picks for sweet alcoholic drinks.
Reed's Ginger Mule
If you enjoy a bit of spice with your sugar, try a Ginger Mule from Reed's. The company is one of America's top makers of ginger beer, but they don't only brew the virgin variety. Their alcoholic Ginger Mule is the real deal, made with real ginger and an authentic Jamaican-style recipe. Not only is it all-natural, but it's even sugar-free, allowing you to enjoy the spicy sweetness without guilt.
Reed's Ginger Mule comes with a 7% alcohol-by-volume (ABV) content and three levels of spice: Original, Extra, and Strongest. No matter what your spice preference, there's a can of Reed's for you.
Mike's Hard Watermelon
Mike's Hard got its name with its alcoholic lemonade, which is slightly sweet but mostly sour. It also debuted a seasonal beverage, Mike's Hard Watermelon. This pale pink drink is light, summery, and sweet enough that it's been compared to candy. If the watermelon isn't quite hard enough for you, Mike's also has an even harder version with an ABV content that's comparable to wine. Don't worry about the flavor, though. Mike's Harder Watermelon doesn't sacrifice any sweetness for content.
Hard Frescos Guava Citrus
Aguas frescas are a popular Mexican drink made from fruit juice, sugar, and water. Hard Frescos puts a malty twist on the theme with its lines of hard aguas frescas. The hand-crafted beverages are made with an all-natural blend of real fruit and extracts to ensure the best possible drinking experience. Try Guava Citrus, a bright, eye-catching blend of guava, grapefruit, and orange. It's crisp and fruity – a refreshing drink for any occasion.
Four Loko
Four Loko pushes the boundaries of malt beverages with big, bold flavors and emphasis on experimentation. The results are lines of fun, bright drinks with sweet flavors like strawberry lemonade, punch, peach, and even hemp. Between the sweetness and the unexpected flavor profiles, it's no wonder Four Loko has become a popular choice.
Swirl Sparkling Cotton Candy
A lot of sugary drink makers focus on fruity flavors like watermelon, peach, and lemonade. Swirl, however, is a true innovator. If you're looking for dessert in a drink, Swirl is the brand for you. They have a variety of unexpected confectionary-themed flavors, including Swirl Sparkling Cotton Candy. Even though it's sugar-free, it's been described as sinfully sweet – and yes, it really does taste like its name!
Fulfill Your Sugar Craving with Columbia Distributing
If you're proud of your sweet tooth, then you'll love these spicy, fruity, candy-like drinks. You can find any of them and more at Columbia Distributing, which proudly serves the West Coast. To find out more or to ask whether we distribute to your area, contact us today.