A child's birthday party is the perfect time to get creative. Many parents coordinate decorations, food, and tableware to match a theme, but they may overlook a fun opportunity—the drinks! Here are six unique beverages to serve at a kid-friendly party.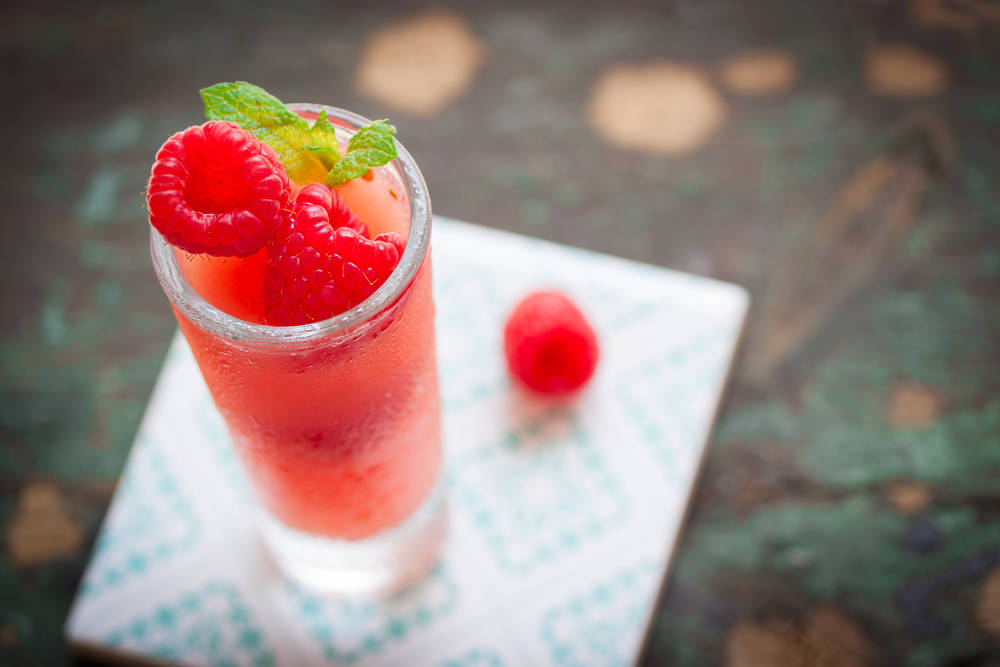 Shark Bite
This delicious drink is sure to make a splash at any summer-themed party. Mix some pineapple juice, Body Armor sports drink – Mixed Berry flavor, and 7-UP together. Pour into individual glasses, and just before serving, add a splash of grenadine (a thick cherry-flavored syrup). To truly sell the theme, drop in a gummy shark.
Kid-Friendly Sangria
Bring some class to the party with this age-appropriate twist on an adult favorite. Mix a juice of choice (cranberry juice works well for this), Canada Dry ginger ale, and sliced fruit and berries like oranges, limes, pineapple, strawberries, and cranberries. Just like sangria, the longer it sits, the fruitier the flavor it'll punch.
Raspberry Sparkle
Fizzy beverages are always a hit with kids. Combine raspberry sorbet, raspberry juice, and carbonated water for a fruity twist on a classic party punch. As a bonus, this is easily adaptable to almost any other flavor for children who may not like raspberry.
Extra-Special Shirley Temple
Mixing grenadine and 7-UP is the easiest way to make this old-timey drink. Put a unique twist on it by freezing cherries and throwing them in. They'll keep the beverages cool without watering them down!
Horchata
Having a piñata? Serve horchata along with it! This is a Mexican rice and cinnamon drink that the kids will love. Blend uncooked rice and water together and let it sit for several hours. Then, strain and throw away the rice. Add sugar, milk, vanilla, and cinnamon sticks to the rice water, then chill and serve over ice.
Color-Changing Drinks
This is perfect for younger children who love a fun surprise. Put a few drops of food coloring in the bottom of a glass and let it dry. Before serving the drinks, fill the cups with ice. Let the kids pour their own beverages (a clear soda works best), and then watch in awe as the food coloring magically changes the color of the drink!
Be sure to follow @ColumbiaDistributing on Facebook for more seasonal drink recipes and the latest drink trends!
Save
Save