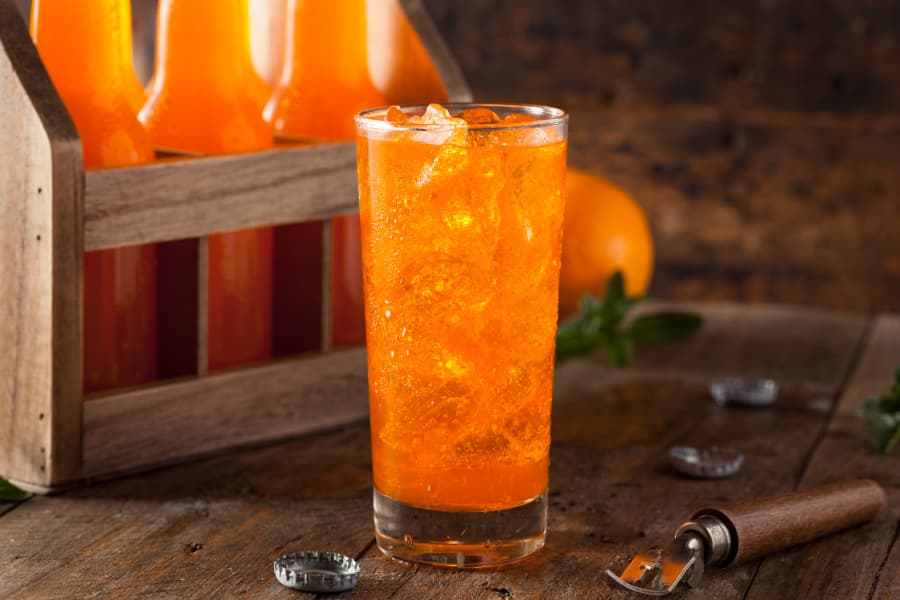 Got a penchant for all things sweet? Then, you'll love hard soda. A relatively new alcoholic beverage, hard soda is made to taste just like your favorite soft drink, whether you prefer the citrusy taste of orange soda or the classic flavor of root beer. At Columbia Distributing, we offer various types of hard sodas from some of the most popular brands in the game. Here are our picks for the sweetest hard sodas.
Henry's Hard Orange
Launched by MillerCoors in 2016, Henry's Hard Soda is currently available in three delicious flavors – one of which is orange. This sugary sweet treat is crafted to taste just like orange soda. To create this refreshing malt beverage, natural Valencia orange flavors are used. Once you pop off the top and take a sip, you'll notice the bright orange aroma, tangy citrus flavor and a pleasantly sweet finish.
Hard Frescos Brewing Co. Ginger + Kola Seed
Get the sweetness you crave and the fresh flavors you long for with Hard Frescos Brewing Co. Ginger + Kola Seed. Hailing from Mexico, Hard Frescos Brewing Co. produces the only cold-fermented Agua Frescas that use real fruit and all-natural, responsibly sourced ingredients. Their Ginger + Kola Seed brew combines the sweet, rose-like flavor of the kola seed with spicy cinnamon notes. Together, the ingredients offer a balanced flavor profile that's equal parts sweet and tart.
Henry's Hard Grape
Made with cane sugar, Henry's Hard Grape replicates the flavors and aromas of traditional grape soda. Just like Henry's Hard Orange, this hard soda is delectably sweet. The grape-flavored beverage offers an excellent balance between grape aromatics and subtle citrus undertones. Enjoy it as a dessert or pair it with your favorite meal – no matter when you serve it, you're sure to enjoy its sweet, fruity taste.
Stock Up On Hard Soda
If soda pop is your go-to treat, try a fizzy, sugary sweet hard soda. You may be surprised at just how similar the flavors are. Then, share your new favorite beverage with those around you – add hard soda to the drink menu at your restaurant or bar or to your store's shelves. Contact us today to get started.