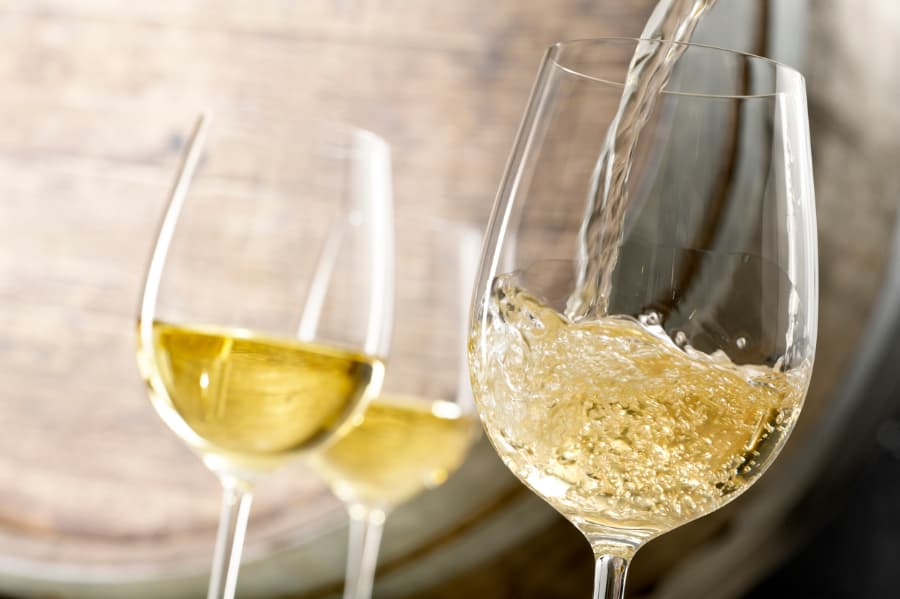 With the days becoming longer, there's no better time of year to enjoy a glass of white wine. But with so many options available on the market, it can be tough to know where to start. At Columbia Distributing, we have over 80 years of experience in sourcing the highest quality wines that the Pacific Northwest – and the world – has to offer. Below, you'll find some useful information to help point you in the right direction.

A White Wine for Everyone
All white wines are fermented from white and/or red grapes without the skins, giving the finished products varied colors, from a pale yellow to deep gold. This is important to understand when trying to choose a varietal, as the wide variety of grapes yield an even wider range of dryness levels, acidity and flavors. Below, we've summarized four of the most popular types that are staples in the Pacific Northwest.
Chardonnay
This varietal provides notes of citrus fruits, vanilla and cream. When fermented in oak, tasters notice more of a buttery flavor. Serve it with your favorite chicken and fish dishes for the perfect pairing.
Moscato
On the sweeter side, this fruity wine is often referred to as "adult grape juice," thanks to its strong grape flavors and musky aroma. It can be enjoyed on its own and pairs perfectly with desserts.
Pinot Grigio
A great addition to spicy cuisines, Pinot Grigio is known for its crisp, dry taste with fruity flavors and an enjoyable bite of acidity. These characteristics make it an ideal choice with shellfish, other seafood, light, citrusy sauces and less-sweet desserts.
Riesling
It's like biting into an apple! Dryer Rieslings pair nicely with fish, chicken or pork dishes, while sweeter varieties bring out the best in tuna, salmon and spicy Japanese foods. Late Harvest Rieslings are sweet enough to serve as dessert.
Explore White Wines
Whether you prefer dry or sweet, a classic varietal or an exciting new blend, Columbia Distributing offers a vast selection of regional, national and international white wines to choose from. Learn more about our beverage offerings today, or contact us for additional information.