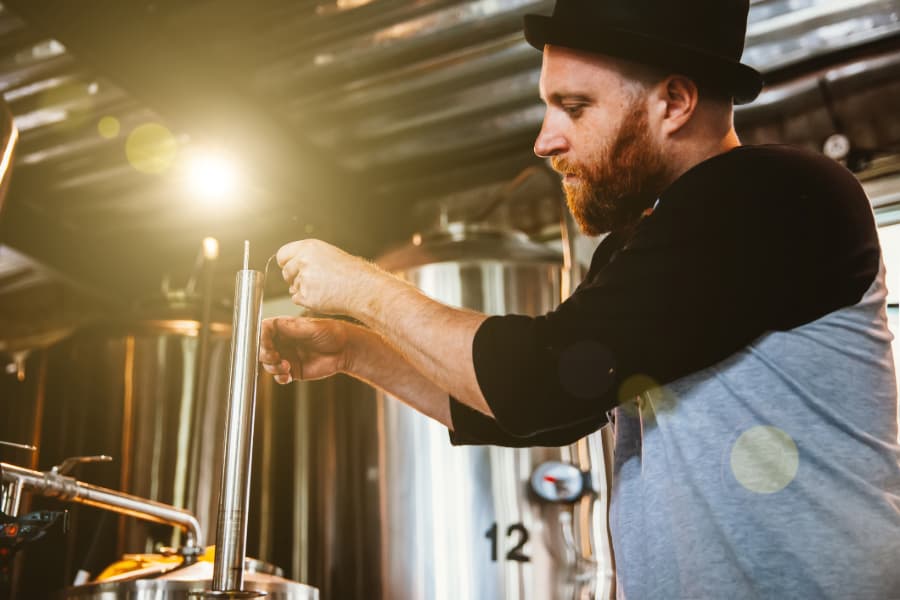 Right now, we're in the middle of a craft brewing renaissance, and the American craft beer craze shows no signs of stopping. As Americans are introduced to new types of beer, they're also presented with a brand-new place to experience them – the craft brewery.
Thinking about opening a brewery of your own? To utilize your space safely and efficiently, there are a few craft brewery design tips that you need to know. Columbia Distributing outlines several of the most important below.
The Brew House
To ensure the efficient operation of your brewery, the brew house must be designed to allow the proper flow of materials in and beer out. Therefore, you must take serious consideration of the interior dimensions and layout, such as designing wide hallways that a forklift can fit through. Also, smaller craft breweries need at least 12- to 15-foot-high ceilings to accommodate the brewing system itself.
The Water Supply
How your craft brewery receives water might not seem like one of the top issues on your plate, but seeing as it's the number one ingredient in your beer, you should make it a priority.  When designing a craft brewery, you must ensure that your facility has a clean, reliable water source – and don't forget to take into account water pressure, flow rate and pipe capacity. For instance, interrupted water pressure can impact your ability to facilitate necessary rinses and mashing.
The Taproom
For most, the biggest appeal of visiting a craft brewery is to see the brewing in action – well that, and trying your beer. However, the brewing process can be hazardous, and proper precautions must be taken to help ensure the safety of patrons. Therefore, your craft brewery needs to have a proper ventilation system in the brew house. You'll also need to consider the design in regards to artificial light, windows and skylights, as they can affect just how much of the brewing process guests get to see. Consult your local, state and federal code requirements for more information.
Next Steps
So you've successfully opened a craft brewery and your brews are a big hit. Now, you're looking for a company to distribute your craft throughout the Pacific Northwest. At this juncture, turn to Columbia Distributing. Contact us today to learn more about becoming a supplier.