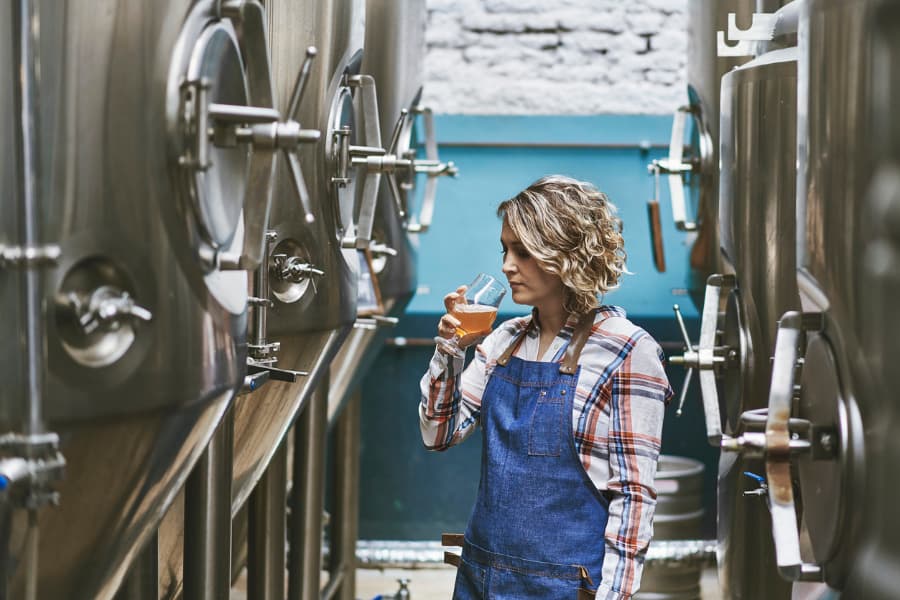 2020 was a challenging year for almost every industry, and the world of beer and other alcoholic beverages was no exception. As we surpass the mid-point of 2021, it's easy to see how the events of the previous year and the first half of the present one have impacted breweries large and small. Here, Columbia Distributing takes a closer look at the state of the 2021 brewing market for brewers and beer lovers alike.
A Turn-Around for Declining Growth
Unsurprisingly, the brewery market experienced declining growth last year, with small and independent brewers seeing declines of around 8% in 2020. The current condition of the market shows improvement, however, with 2021 models predicting estimated growth of around 7% over 2021. However, it will take until at least 2022 to return to previous levels of growth before the pandemic.
Fewer New Breweries
2020 saw 30% fewer brewery openings than the previous year and in 2021 the trend is expected to continue. This is not only because of the COVID-19 pandemic but also because of existing entry barriers, like achieving funding and a saturated market.
Closings May Increase
Although 2020 unexpectedly didn't see a sharp increase in brewery closings, numbers are likely to rise during 2021. As market conditions return to normal, businesses will have to take stock of COVID-19 financial effects and decide whether continued operations are viable after the losses incurred.
E-Commerce Sales Boom
Many breweries took a hit last year as the pandemic shut down on-site outlets and taprooms. The brewery industry faced severe hurdles as a result of COVID-19, and beer volume sales decreased 3% in 2020. Craft brewer volume sales also declined by 9%. E-commerce helped soften these drops, allowing fans to support breweries by ordering online and having beer delivered or arranging contactless pick-up.
Today, online sales for beer and other alcoholic beverages remain strong after considerable growth. This doesn't mean desire for brewery tours and visits will remain flattened, however. Experts predict that the desire to visit taprooms to sample local brews remains strong after COVID-19, and local breweries are likely to see on-site sales stabilize to pre-pandemic levels throughout 2021.
Beer Trends to Watch
The 2021 brewing market has also presented a few trends to watch this year in popular beer styles and exciting new infusions. We expect to see production and demand increase among the following throughout the year:
Sours
Sour beers have been popular in the last few years, and this trend is expected to continue in 2021. There are many different varieties of these tart, fruit-influenced beers and they can be customized with different fruits, hops, and more. Sours are popular with both younger drinkers who tend to go for sweeter drinks and craft beer aficionados who love trying something unique.
Hazy
Hazy beers are one of the top influences on craft beer growth. Unlike other beers, they are unfiltered for a cloudy appearance and characterized by a less-bitter flavor. This makes them an excellent entry point for those getting into craft beers and a great choice for restaurant beer lists and well-stocked shops.
CBD Beers
CBD may help reduce anxiety, control pain, and support better focus and sleep. It's also making its way into beers as hemp, cannabis, and related products gain national acceptance. Consumers enjoy the potential wellness benefits of these beers, and venues can serve them without worry about the consequences of a high in addition to the effects of alcohol.
Staying On Top of 2021 Brewing Trends
Keeping in touch with the world of brewing and what's hot for 2021 is a great way to provide the brews customers are looking for. As the West Coast's premier distributor of national and local beers, Columbia Distributing works hard to stay one step ahead of the latest trends to give our customers in California, Oregon, and Washington a competitive advantage. To learn more about 2021 brewing trends and the brands we offer, contact us today.