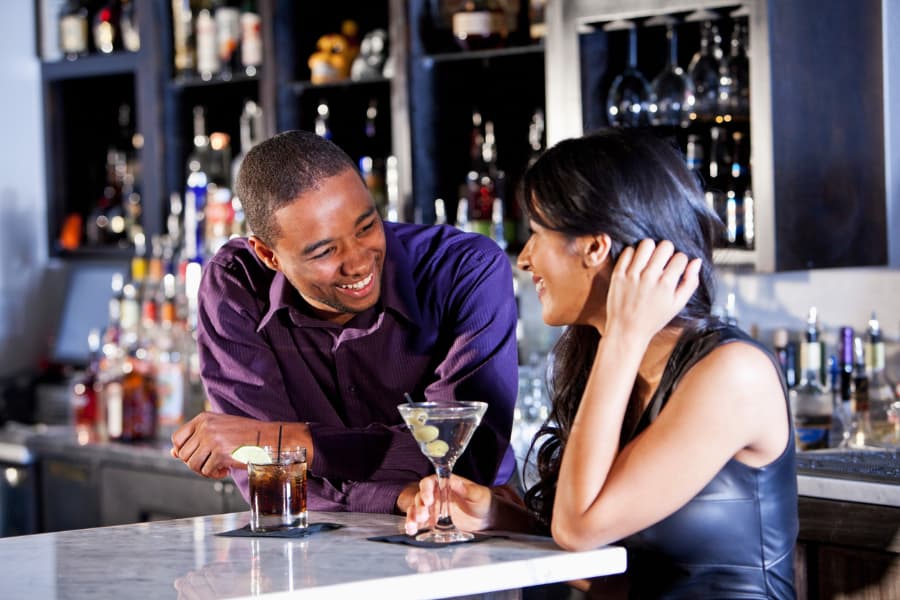 It's date night: dinner is almost ready, the music is perfect, and you're ready to spend quality time together. All that's left is to whip up the perfect romantic drinks. If you're planning a romantic night in with alcoholic beverages, Columbia Distributing shares five top date night drinks for the most special of occasions.
1. Champagne Cocktail
Always an elegant choice, champagne cocktails elevate any at-home date night. Best of all, they're easy to make, so even amateur mixologists look like pros. All you'll need is a bottle of your favorite bubbly, Angostura bitters, and sugar cubes. For a festive touch, look for red or pink cubes to add the color of love.
There's no need for a cocktail shaker or special equipment. Simply add the sugar cube to the glass, top with bitters and then champagne, and finish with a twist of lemon.
2. Sangria
Sangria is made by the pitcher, so you won't have to interrupt a conversation to prepare more cocktails. While traditional sangria is usually made with red wine, using white or rosé makes it easy to create a drink your sweetheart can't resist. Gather your favorite fresh fruits, cut them into mid-size pieces, and then mix them with the wine. It's that easy! Serve over ice for a sweet, flavorful refresher. You can even blend brandy, rum, tequila, or other spirits into the mix for an added kick.
3. Cape Codder
This drink offers a gorgeous red hue that reflects the love in the air. Plus, you likely already have the simple ingredients needed to prepare it on hand. The Cape Codder blends cranberry juice and vodka with sparkling club soda and lime juice for a tart flavor with plenty of fizz that pairs well with almost any dish you're planning to prepare.
4. Sex on the Beach
A Sex on the Beach cocktail is every bit as delicious as its name is provocative, and making these drinks with your partner is likely to spark flirty fun. These mixed drinks deliver a sweet, fruity flavor that's perfect for those who don't love the taste of alcohol but enjoying indulging from time to time.
Cranberry and orange juice give the Sex on the Beach its beautiful sunrise colors, while the punch comes from a mix of peach schnapps and vodka. Garnish yours with orange slices, maraschino cherries, and paper umbrellas for a tropical escape at home.
5. Pink Lady
Was this cocktail inspired by Rizzo, Sandy, and the rest of the gang from Grease? Its history dates back much farther and is rumored to be a Prohibition favorite. Today, its pink color and tart flavor make it a great choice for romantic evenings. You'll need an egg to prepare your drinks. Separate the yolk and store the egg white before your guest arrives to save a little hassle and mess.
To make your own Pink Lady, gather egg whites, brandy, gin, lemon juice, and grenadine. Mix it up in a shaker, and then top each glass with a cherry before serving.
Providing Spirits, Wine, and Beer for the West Coast
Romantic drinks can make any evening more special, and whipping up new favorites is a great way to have fun with the one you love. Columbia Distributing makes it easy to find everything you need for date night cocktails by keeping the shelves of your favorite stores stocked with spirits, wine, beer, and a variety of non-alcoholic mixers. To learn more about the brands we carry, contact us today.