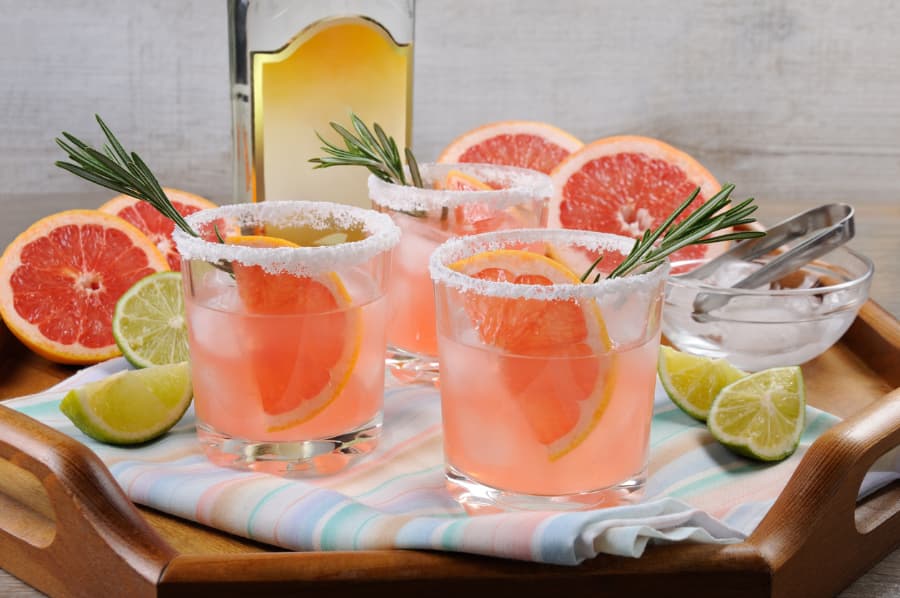 If you want to take your upcoming brunch gathering to the next level, you'll need to serve the right cocktails. Brunch foods and cocktails go together like, well, bacon and eggs. Lighter, fruity, and bubbly beverages generally go best with midday meals. However, lighter brunch dishes and appetizers pair well with heavier drinks. Whether you're ordering out from a restaurant or making everything at home, the following brunch cocktail suggestions from Columbia Distributing will complement the meal perfectly. 
Bellini Cocktail
Originated in Venice in the mid-20th century, the Bellini is a fruity purée cocktail that looks as delicious as it tastes. A traditional Bellini is made with blended white peaches and sparkling wine with a touch of cherry juice to give the drink some color. If you want an extra kick, add some peach schnapps. Be sure to use seasonal peaches in your purée and pair with saltier dishes such as omelets or quiches.
Bloody Mary
The Bloody Mary is a classic cocktail that has its share of ardent supporters as well as fierce detractors. Some are scared off by this drink's combination of tomato juice with spicy seasonings like horseradish, hot sauce, and garlic. However, once you add the right vodka, all those intense flavors turn into something wonderful. If you're trying to win over some Bloody Mary-apprehensive guests, try a milder recipe with just tomato juice, lemon juice, celery salt, black pepper, and vodka. But don't forget to garnish the drink with celery.
Rickey
A traditional rickey combines sparkling mineral water with lime juice and either bourbon, whiskey, or gin. We have a variety of liquor brands that can bring life to this simple yet elegant cocktail. Served in a highball or wine glass and poured over ice, this is truly a refreshing drink that pairs well with heavy brunch dishes such as eggs Benedict or a soufflé. For an extra bit of flavor, try adding a spoonful of cherry syrup and a few maraschino cherries. The sweetness blends perfectly with the tart lime.
Mimosa
The mimosa is practically synonymous with brunch dining, and it's easy to understand why. Made with Champagne and chilled citrus juice, this cocktail has a fruity elegance that pairs well with everything from pancakes to hash browns. Most recipes use orange juice in a 50/50 ratio with chilled sparkling wine. However, there are many ways to add a personal touch to this cocktail. Try mixing in pineapple juice or adding a splash of orange liqueur. Just be sure to use pulp-less juice and keep everything properly chilled before serving.
Brunch Party Punch
If you're expecting lots of guests, consider preparing an alcoholic punch bowl at your brunch. They're convenient, great for self-serving, and fun to make. You just need to choose the right combination of fruit and alcohol. The most popular option is sangria, which is made with red wine, brandy, and an assortment of fruits (we like it with apples, oranges, and strawberries). Of course, there's an endless array of other brunch-worthy punches. Try a party punch with rum, pineapple juice, simple syrup, and chilled sparkling wine. Add some whole raspberries and lime wheels and let sit for an hour before serving. You can also use ciders and other beverages that we offer in your punch.
Irish Coffee
Some people simply can't do without coffee at a pre-noon meal. If you're set on everyone getting a cocktail, you can kill two birds with one stone by serving Irish coffee. Our favorite recipe combines fresh hot coffee, a tablespoon of brown sugar, and a shot of Irish whiskey. Top it with whipped cream and serve after the main course. Alternatively, you can swap out coffee with an Americano (espresso and hot water) and add vanilla extract and lemon zest for a truly decadent cocktail.
Get Your Brunch Beverages from Columbia Distributing
Brunch offers the perfect opportunity to get together with friends and catch up over cocktails and great food. Plan out the menu, and then get in touch with Columbia Distributing so that we can provide the drinks for your gathering. We offer a wide range of beers, ciders, and non-alcoholic drinks to suit every guest's palate.