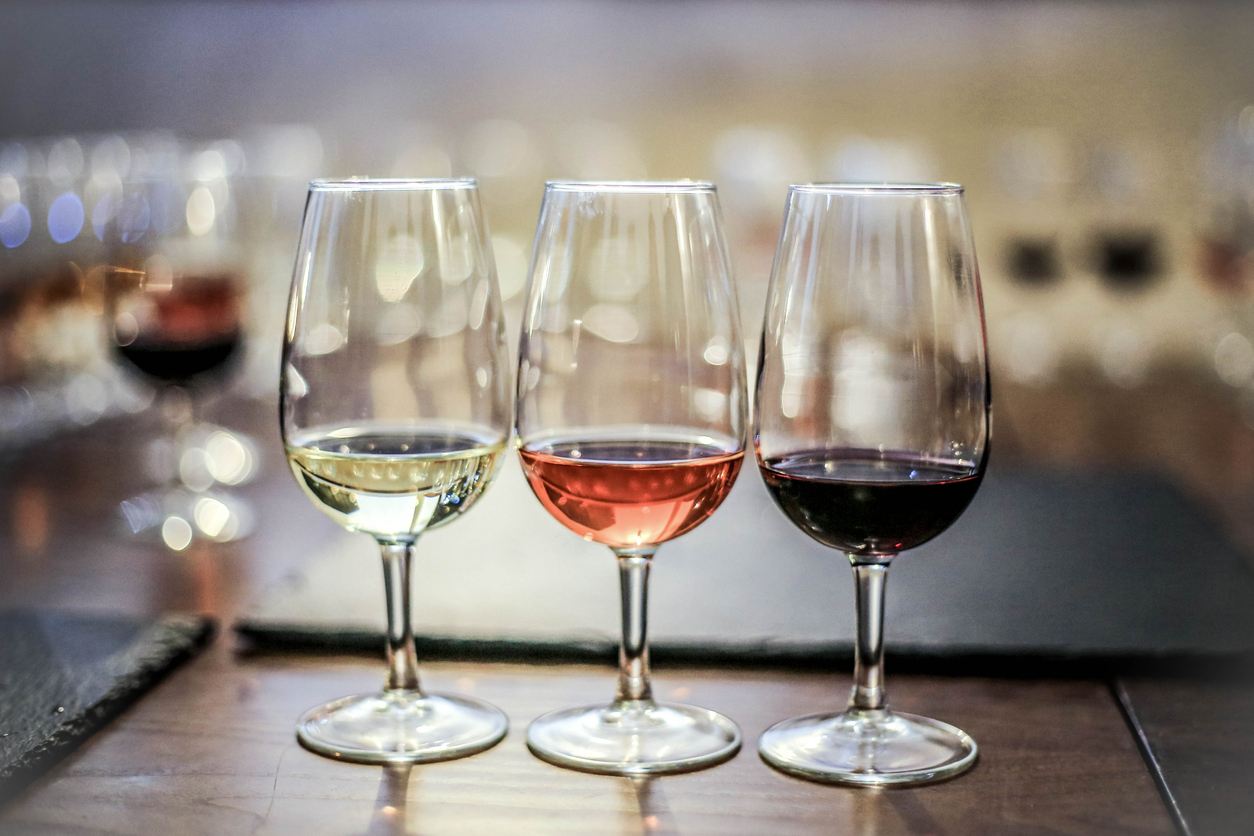 Hitting some wineries on the West Coast? Look no further than Washington's Columbia Valley or Napa Valley in California. Known for producing some of the finest varietals in the country, these two regions offer an experience that is always worth the trip. If you're not sure what to try on your next visit, the Columbia Distributing team offers a few suggestions you won't want to miss.

The Columbia Valley: A Washington Staple
With over 80 varieties of grapes being grown in the Columbia Valley, the region is touted as a leader in the wine industry, combining classical body structure with approachable flavors. On your next visit to Columbia Valley, be sure to try the following:
White – Featuring a multitude of flavors and aromas, Charles Smith Eve Chardonnay does not disappoint.
Rosé – Band of Roses, also by Charles Smith Wines, combines a vibrant and floral aroma with a dry finish. You'll want to enjoy this one chilled for maximum refreshment.
Red – At Spoken Barrel, the 2015 Meritage Red Blend is a hit thanks to its fresh fruit aromas and notes of leather and oak.
Timeless Tastes of California's Napa Valley
The diverse climate of Napa Valley allows for a wide variety of grapes to be grown, yielding some of the highest quality wines in California. While Cabernet Sauvignon and Chardonnay are common, wine lovers will be pleasantly surprised to find nontraditional blends as well. It's hard to leave this region without finding a wine you truly enjoy. When in Napa Valley, be sure to sample the following:
White – At The Prisoner Wine Company, the 2017 Blindfold White Wine delights with a blend of Chardonnay and white Rhône with hints of toasted hazelnut and mandarin.
Rosé – Another innovation from The Prisoner Wine Company, a bottle of 2017 Syndrome reveals a bright minerality and floral aromas with hints of watermelon, strawberry and white peach.
Red – Schrader Cellars specializes in red wines, with one of the most popular being its 2016 Double Diamond Oakville Cabernet Sauvignon with a notable richness and concentrated flavor profile.
Learn More About Columbia and Napa Wines
Since 1935, Columbia Distributing has been serving Oregon, Washington and California with the best selection of beverages, including wines from Columbia and Napa Valley. Contact us today to learn more about all the wines we offer, from emerging regional gems to established national favorites.