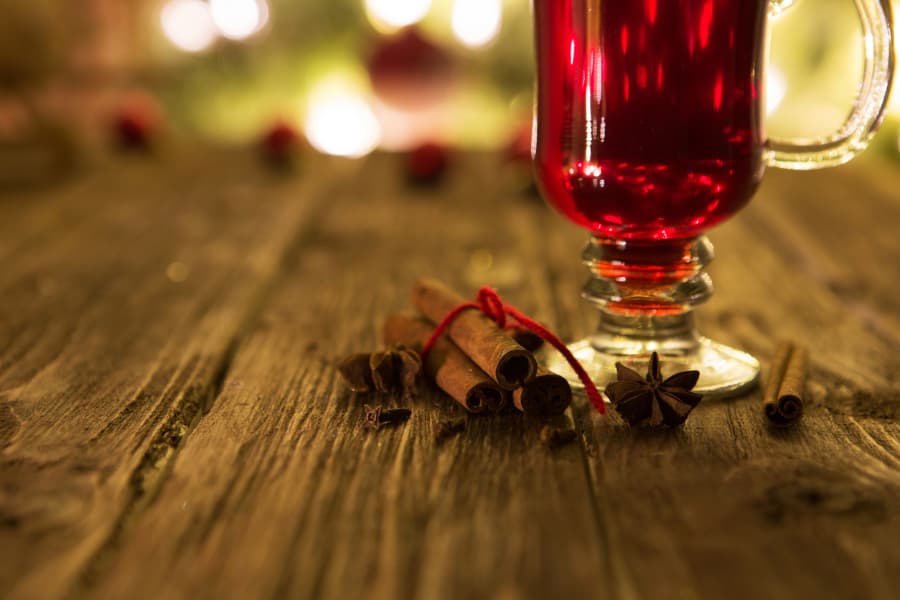 When the weather turns chilly, there's nothing like a hot drink to keep you warm and cozy. And if you haven't tried warm mixed whiskey drinks, you're missing out. Learn more about these delicious pick-me-ups with a few favorites from Columbia Distributing.

Irish Coffee
Irish coffee isn't just for St. Patrick's Day. This sweet, creamy beverage makes a great after-dinner treat or brunch companion. To make yours, combine your favorite fresh-brewed coffee, sugar, cream and Irish whiskey. Top it off with whipped cream, a dash of cinnamon and/or chocolate shavings for an extra-special touch.
Hot Toddy
Another delicious drink from the Irish, hot toddies are also known simply as "hot whiskey" in Ireland. It's a delicious way to ward off the cold and maybe even avoid winter and springtime illness. Blend whiskey, hot water, cinnamon and other spices with your favorite tea, then finish the drink with honey to sweeten things up.
Spiked Apple Cider
We often think of mulled cider in the fall, but it's also sure to please in the chilly early spring and on cooler summer nights. Choose your favorite cider, then add whiskey to taste. For a flavor boost, simmer your concoction with a cinnamon stick. To accommodate an all-ages crowd, it's easy to offer both spiked and standard hot cider side by side.
Hot Old Fashioned
The old fashioned is a timeless classic and a favorite of whiskey lovers everywhere. But did you know it can be served hot? To try a new twist on this classic, start with a standard old fashioned recipe: a sugar cube soaked in Angostura bitters, orange and cherry muddled in soda and whiskey. Finish it off with warm water, and soak up the comforting warmth.
Hot Buttered Whiskey
This drink begins with a crucial ingredient, a batter made with butter, brown sugar, cinnamon, nutmeg and cloves. This spicy-sweet mixture blends with whiskey and more cinnamon for a warming cocktail that is sure to brighten even the grayest days.
Stock Your Bar with Whiskey
Whiskey is a key component to many cocktails served hot and cold. Contact Columbia Distributing today to learn more about our full selection of whiskey and other spirits. We're proud to offer spirits, wine, beer and other beverages to customers across the Pacific Northwest.