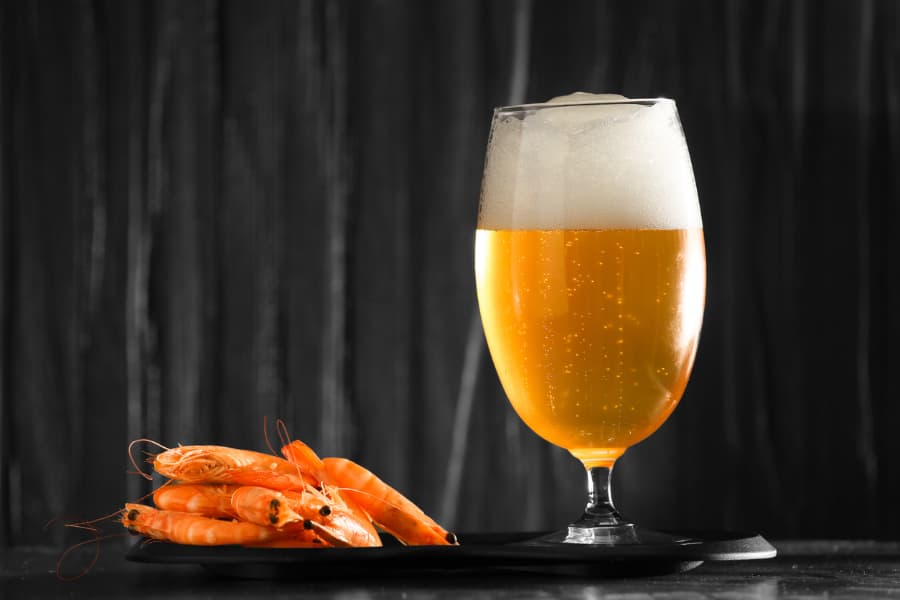 A popular summertime seafood feast is the shrimp boil. This Southern staple combines tender shrimp, flavorful sausage, hearty potatoes, and sweet corn to create one delicious classic. A shrimp boil is an ideal option for any outdoor gathering or dinner with friends and family. Seafood enthusiasts looking to get more out of their shrimp boil can do so when they pair it with the perfect beer. Columbia Distributing is an expert in non-alcoholic and alcoholic beverages. Here, we explore the best types of beer for a shrimp boil.
Ideal Beer and Shrimp Boil Pairings
What makes beer and shrimp boils a unique and unforgettable combination is the flavors they create when paired together. Each is delicious on its own, but when enjoyed together, their flavors complement one another perfectly. The following are some types of beers you can't go wrong with for a shrimp boil:
Pilsner
Perhaps the go-to option when it comes to pairing beer with a shrimp boil is a pilsner. The crisp and light flavor of the beer slices right through the spiciness of the dish, providing an abundance of rich flavor. The pilsner's light and clean finish helps to cleanse your palate, allowing you to enjoy every bite.
Pale Ale
Shrimp boils are known for their heavy use of butter. For some, this richness can be overpowering. Pale ales help by cutting through some of that richness, creating a much more balanced flavor. Furthermore, the slightly hoppy flavor and light caramel notes of pale ales make them an excellent choice to pair with your shrimp boil.
Lager
A great beer pairing for a shrimp boil won't overwhelm the flavors of the dish. The crisp and light flavor of lager does an excellent job of complementing the boil while also bringing out the taste of the shrimp. Additionally, the sharpness and tartness of the shrimp boil are cut down with the lager's taste, creating an enjoyable pairing.
Less Common but Equally Delicious Pairings
Looking beyond the most frequently used types of beer for a shrimp boil, you will find other great pairings to wow your taste buds. We recommend trying these types of beer with your shrimp boil for a unique experience:
Belgian White Ale
Belgian white ale boasts a low- to medium-alcoholic content with a light, refreshing flavor, allowing it to pair nicely with a shrimp boil. The crisp and faintly tart flavor of Belgian white ale, along with the salt and spiciness of the boil, create an ideal combination of flavors you're sure to enjoy.
Cream Ale
Cream ale and a shrimp boil are a pairing you didn't know you needed. The cream-flavored body of the beer is often described as malty and slightly sweet and accents the boil's spicy and savory elements delightfully. Also, the acidic elements of the shrimp boil are reduced thanks to the cream ale's slightly sweet profile.
Not Just for Pairing: Using Beer to Make Your Shrimp Boil
In addition to finding the right beer to sip on while eating your shrimp boil, there are several recipes that call for adding beer to the boil itself. Since the key to a successful boil is to make the liquid as flavorful as possible, certain types of beer are perfect for enhancing this flavor. The most typical types used in shrimp boils are lagers and pilsners, but some recipes even call for using New England-style IPAs. The goal when choosing a beer is to avoid excessive bitterness. Instead, look for beers that are malty with citrusy or herbal hoppy notes.
Discover More Beverage and Food Pairings at Columbia Distributing
Delicious-tasting dishes deserve beverages that are just as satisfying to wash them down with. Serving Washington and Oregon, the experts at Columbia Distributing are happy to recommend the best beverage pairings for shrimp boils and more. Contact us today to learn more about the perfect pairings and making sure your bar and fridge are stocked with what you need.